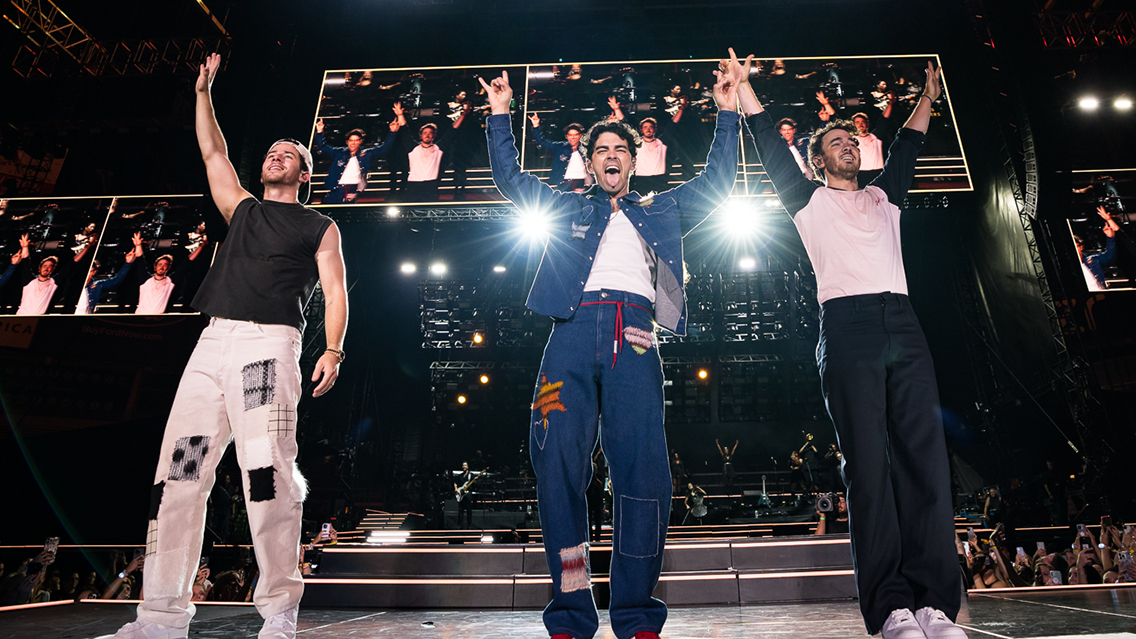 The Jonas Brothers delivered an unforgettable experience for fans during their two concerts at Yankee Stadium earlier this month. And whether you missed their electrifying "The Tour" shows or want to relive the magic, you can listen to night one (August 12) starting today, exclusively on SiriusXM.
---
Hear the Yankee Stadium show on the SiriusXM App now
---
SiriusXM listeners can stream Nick, Joe, and Kevin's performance from the world-famous stadium in the Bronx, NY, on the SiriusXM App anytime for 30 days. Additionally, they can tune in to broadcasts of it on radios on their limited-run SiriusXM channel – Jonas Brothers THE CHANNEL – throughout its run (ending on August 28).
A Night to Remember
For fans of the Jonas Brothers, August was a month to mark on their calendars. The trio took the stage at the iconic Yankee Stadium in New York City on August 12 and August 13. The event was nothing short of spectacular, with the band delivering a dynamic and soul-stirring performance of hits from all of their albums.
The concert's setlist was a carefully curated journey through the band's discography, featuring hit after hit that had the audience singing along with fervor. From their early days to their recent chart-topping singles, the Jonas Brothers took their fans on a musical rollercoaster that spanned their entire career.
Bringing the Concert Home: SiriusXM Experience
Not every fan could secure tickets to the sold-out Yankee Stadium concert, but the Jonas Brothers, in collaboration with SiriusXM, ensured that no one would be left out. By broadcasting the concert on SiriusXM, listeners around the world could tune in and immerse themselves in the live experience, feeling as though they were part of the roaring crowd within the stadium.
Starting today, fans will have the opportunity to relive the magic of the Jonas Brothers' performance on SiriusXM. The concert's audiopromises to deliver an experience that captures the essence of being at the stadium.
---
---
---