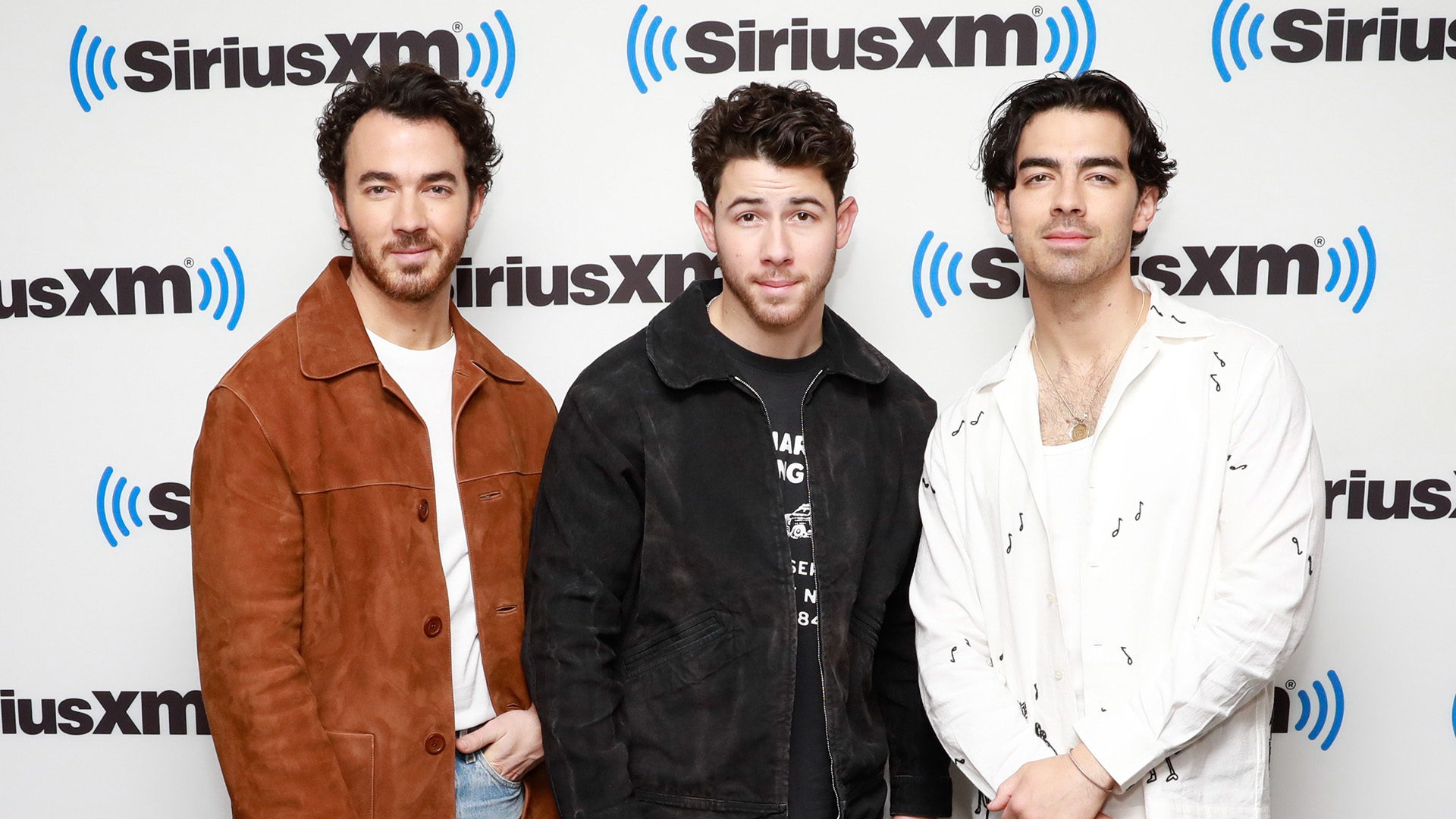 In celebration of the release of "Waffle House," the lead single from their forthcoming album The Album (due out May 12), the Jonas Brothers stopped by for deep conversations at the SiriusXM Studios in New York City. Stream every interview across three channels in full on the SXM App now.

SiriusXM Hits 1 (Ch. 2)
On the Morning Mash Up, the Jonas Brothers talk about performing on Saturday Night Live and prepping for their Yankee Stadium show. They also answer Patrick Stump from Fall Out Boy's question about foods they've never had.
Mikey Piff asks for clarification on the album The Album. "This album is a good collection of all those experiences and stories. I hope people feel more connected to us through it," Nick says. They also explain how Waffle House restaurants represented a safe space for them while touring at a young age.
Radio Andy (Ch. 102)
Do the JoBros worry about hair loss? Did they think the Jonas Brothers were done as a band while they were on hiatus? Are they really performing all five albums at Yankee Stadium? Andy Cohen asks them the important questions.
TikTok Radio (Ch. 4)
On TikTok Radio IRL, host and TikTok personality Davis Burleson talks to Kevin, Joe, and Nick about the massive impact TikTok has had on them — and vice versa — including how fast their music blows up on the app and the way it introduces them to a new audience while connecting with original fans.
---
---
---