From 'Indiana Jones' to 'Star Wars': A Look at John Williams' Film Scoring Career
Williams' upcoming film score for 'Indiana Jones and the Dial of Destiny' will most likely be his last.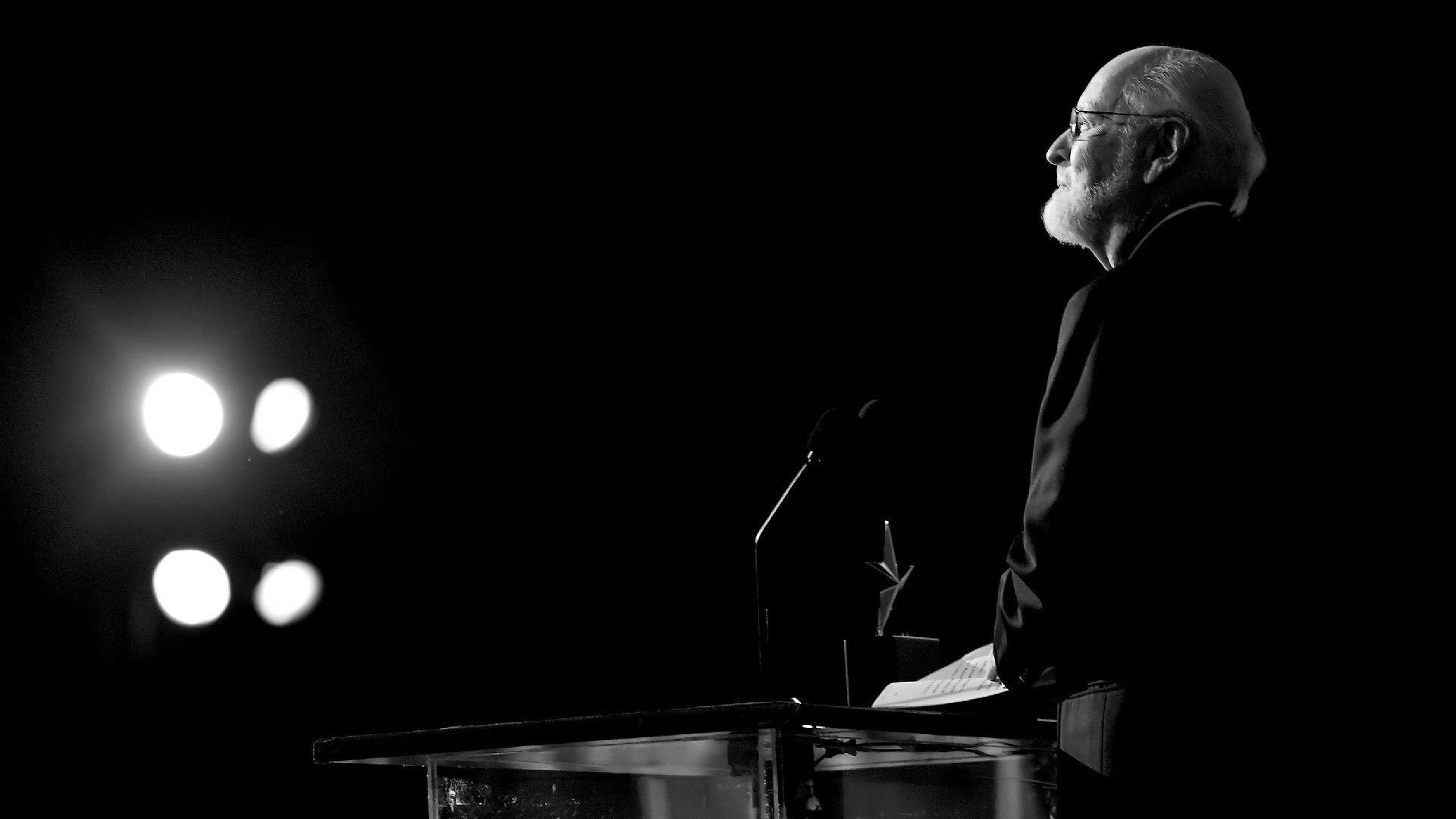 Photo by Mike Windle/Getty Images for Turner
Wizards on broomsticks, Jedis wielding lightsabers, whip-cracking archeologists — Hollywood composer John Williams has brought to life many memorable movies over the years. But now, at the age of 90 and with five Academy Awards on his shelf, Williams has announced that his latest film score for the upcoming Indiana Jones and the Dial of Destiny will most likely be his last.
Take a look at some of the most iconic movies John Williams put his musical stamp on.
Jaws (1975)
For the Spielberg-directed thriller Jaws, Williams wanted to create a musical score that would accurately represent the primordial fear someone would feel when coming face-to-face with a killer shark. So, instead of creating a complex score full of jangling dissonances, Williams came up with something much scarier: a two-note, repeating melodic phrase (dun, dun… dun, dun…) that would instill a fear of open water into more than one generation. Williams won an Academy Award, Golden Globe, and GRAMMY for Jaws.
Star Wars (1977-2019)
Williams' scores for the Star Wars franchise count among the most well-known and beloved contributions to modern film music. His work on all nine of the Skywalker Saga films has made the Star Wars franchise as iconic audibly as it is visually, and it was awarded an Academy Award, Golden Globe, and multiple GRAMMY Awards, amongst countless other awards and nominations.
Jurassic Park and The Lost World: Jurassic Park (1993 and 1997)
One of Williams' many talents as a film composer is to make the music perfectly match the ambiance of the movie's main themes, which is exactly what he achieved with the scores for Jurassic Park. They perfectly convey the sense of epic grandeur and majesty befitting a world filled with dinosaurs, balancing the horror and action themes with wonder and discovery.
Indiana Jones (1981-2023)
All Indiana Jones films have been scored by Williams, including the upcoming Indiana Jones and the Dial of Destiny, which we now know will likely be the conclusion of his film-scoring career. And, going off Williams' performance of that exact score at the Hollywood Bowl in September this year, he is finishing his film scoring career in style. During this concert, he also debuted a brand new theme composed for a new character from the movie! Indiana Jones and the Dial of Destiny is set to premiere on June 30, 2023.
Home Alone and Home Alone 2: Lost in New York (1990 and 1992)
From galaxies far, far away, and dinosaurs from a long time ago, we go to New York, where both Home Alone films are set. The score for these two Christmas comedies is replete with festive themes and jingles. The signature tune for Home Alone, "Somewhere in My Memory," was nominated for an Academy Award and GRAMMY Award. Despite winning neither, it continues to this date to be a popular choice with Christmas choirs all around the world.
Harry Potter (2001-2004)
Williams composed the scores for the first three Harry Potter films, bringing to life spells, magical creatures, and the Wizarding World at large. Iconic compositions such as "Entry into the Great Hall" and "Christmas at Hogwarts" are from his hand – the latter is perhaps the very reason why we all rewatch the Harry Potter movies during the holidays! Williams received high praise and many honors and nominations for these magical scores.
---
---
---