John Mayer on recording emotional song about his ex: 'It took me days to… get through it without crying'
John Mayer opened up to The Highway's Buzz Brainard about the process of writing and recording Never on the Day You Leave.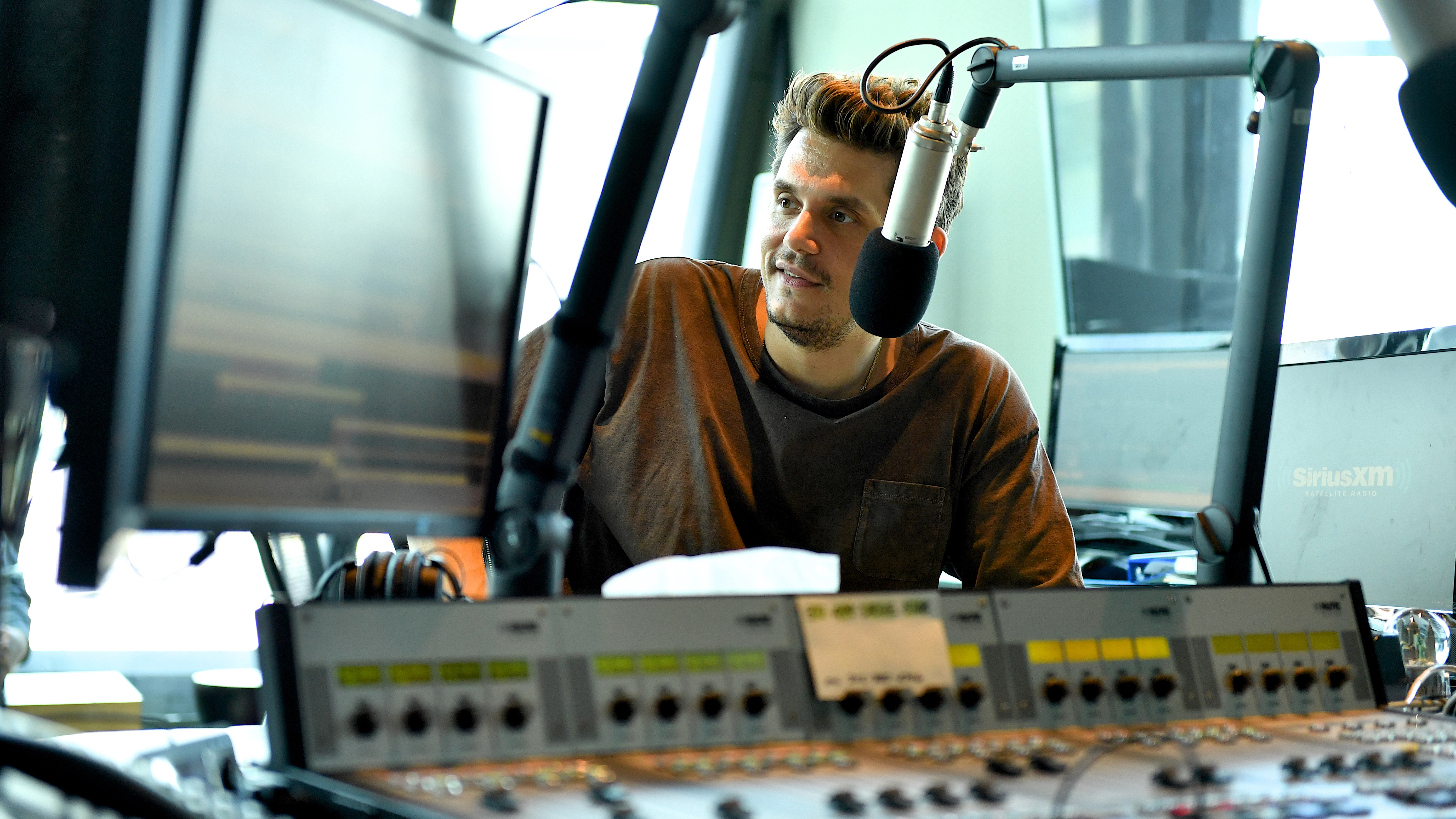 Recording Artist John Mayer interviews with SiriusXM Host Buzz Brainard at SiriusXM Studios on August 8, 2017 in Nashville, Tennessee. (Photo by Jason Davis/Getty Images for SiriusXM)
John Mayer knows a thing or two about love. He's made a career writing about romance, loss and all of the feelings in between. However, only recently has he felt comfortable talking about the subject in interviews.
While in Nashville for The Search For Everything tour, the singer-songwriter stopped by our studios for a wide-ranging, revealing interview with The Highway's Buzz Brainard.
Toward the end of their conversation, Buzz opened up about his divorce and how Mayer's song Never on the Day You Leave encapsulates many of the feelings he experienced during that time.
Mayer, in turn, opened up about his last relationship and how it inspired the song.
"Where this song comes in is that I was really, really sad. Like the kind of sad everyone's there once in their lives, hopefully only once," he said. "I was sad about everything. And this song idea came to mind, and it was like, 'Never on The Day You Leave.' I don't know where it came from, but I just thought, all at once it came out full cloth – 'Never On The Day You Leave.'"
It took only 20 minutes to write the song, which Mayer said comes from the male perspective of the end of a relationship.
"There's a line in there that is so brutal because it's so true. And I can't play the song live because I don't think I'd make it through it. Like I haven't played the song live. I don't think I can. I don't like to think about it. There are times you don't want to think about the song.
"'She'll fight for you like hell, then force herself to like some other man.' That's what women do. They show up 100 percent. There is a time they are there 100 percent with everything. And then at some point, for whatever reason, not making a judgment, you or someone else says, 'Nah.' And what they force themselves to do to get over you is so transformative, for good and bad, that you will never see that whole person again."
Despite being written so fast, the song was not easy to record.
"Every time I sang that line, I would cry in the middle of that line," he recalled. "It took me days and days and days to be able to sing that line, for the record, and get through it without crying."
Check out the song and more from the interview below.
This slideshow requires JavaScript.
---
---
---