John Goodman discusses sobriety, drinking while on the set of 'The Big Lebowski' and 'Roseanne'
Actor John Goodman stopped by The Howard Stern Show Monday to promote his new film, 10 Cloverfield Lane. Goodman also discussed his sobriety and revealed that he had been intoxicated on set multiple times throughout his acting career. "I was drunk … Continued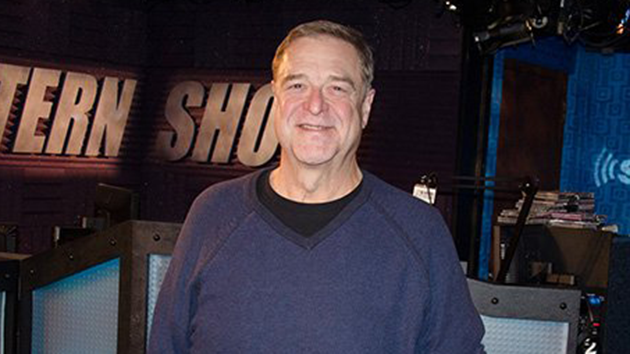 Actor John Goodman stopped by The Howard Stern Show Monday to promote his new film, 10 Cloverfield Lane. Goodman also discussed his sobriety and revealed that he had been intoxicated on set multiple times throughout his acting career.
"I was drunk a couple of times during '[The Big] Lebowski,' but that's way too many for me," Goodman said. "That's something I swore I'd never do in my life, is drink at work. In Roseanne I started doing that… I felt good, but 'Hey! Let's feel better.'"
Goodman won a Golden Globe for his role as Dan Connor on Roseanne. He was also a frequent collaborator with the Coen brothers, starring in many of their films. Goodman has been sober for the past eight years, but did admit he was nervous about moving back to his hometown of New Orleans.
"I got sober in L.A. and I was really worried about going home," he said. "But you gotta figure, as many drunks as there are down there, there has to be as many sober people. So I found a good community and good support."
Goodman said he was in denial about his issues and now has a better understanding of how he was hurting himself.
"You're also losing a lot of other things like brain function, memory function, inhibition, control," he said. "You wind up doing things you'll regret later and develop an attitude. But I used think I was free and clear, nobody knew I was drinking, I was living on Altoids."
Goodman said his co-star Roseanne Barr voiced her displeasure to him, but he wouldn't listen.
"She was really annoyed with it," he said. "But she had her own problems with Tom (Arnold). It was something I felt I owed myself, 'Yeah, you deserve it!'"
Listen to Goodman's full interview with Howard Stern below, where he also discussed hanging out with Bill Murray, an awkward encounter with Kristen Wiig and more.
For more coverage of The Howard Stern Show, follow @sternshow on Twitter.
For a free 30-day trial, check out http://www.siriusxm.com/freeTrial.
---
---
---