Joe Sudbay: Matt Lauer 'wasn't prepared to challenge Donald Trump'
"If you're not prepared to challenge lies you shouldn't be talking to the candidates for the next two months."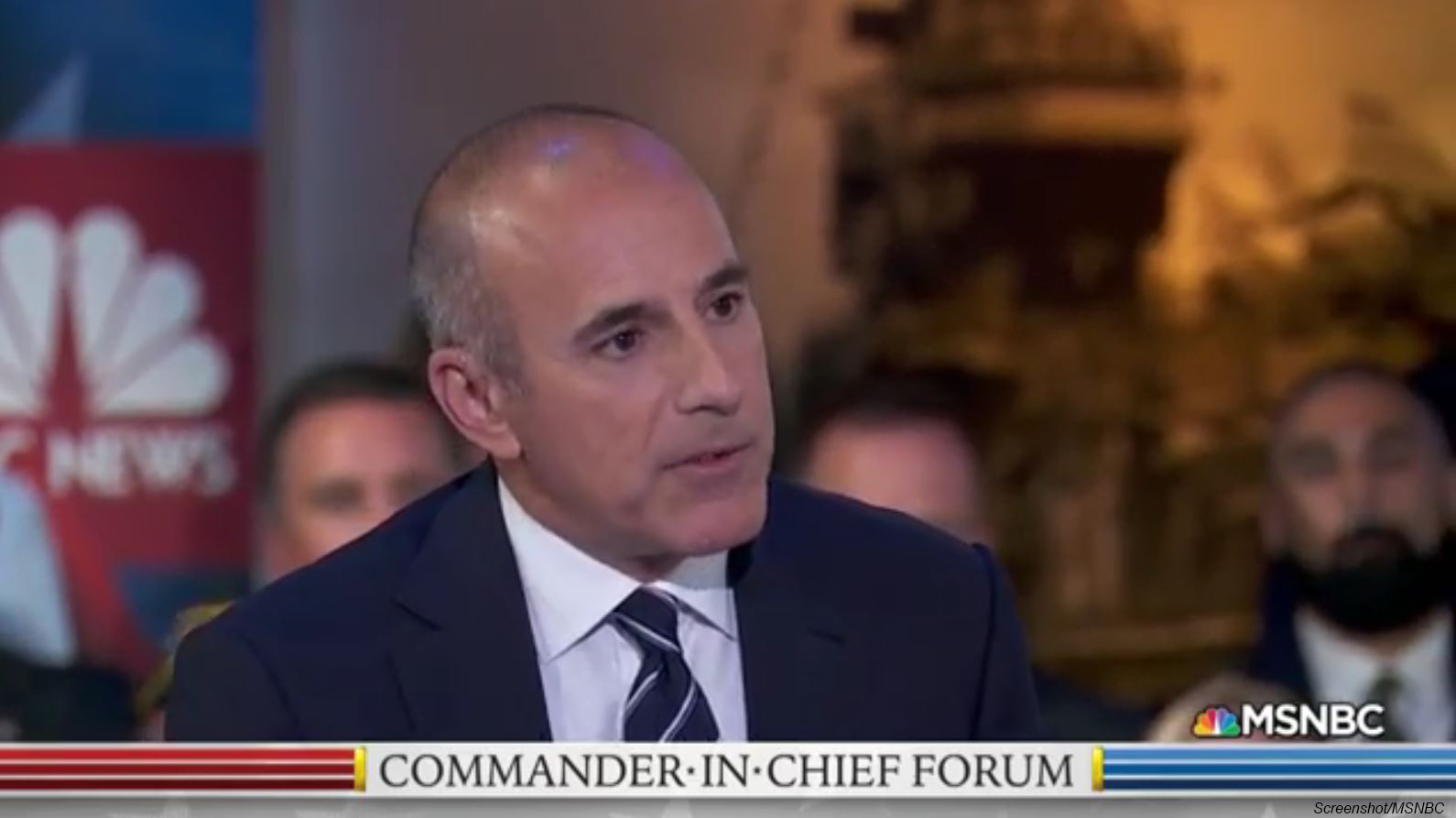 "Matt Lauer's not a journalist," Joe Sudbay declared when guest-hosting The Agenda on Thursday.
Journalists and pundits from both sides of the aisle uniformly criticized Lauer's performance and handling of the presidential candidates during Wednesday night's NBC News Commander-In-Chief Forum. The TODAY show host received backlash for spending too much time asking Hillary Clinton about her emails and failing to fact-check Donald Trump on his past comments about the Iraq War.
"If you're not prepared to challenge lies you shouldn't be talking to the candidates for the next two months," Sudbay added. "Don't do it."
The Twitterverse quickly joined the conversation, causing the snarky hashtag "#LaueringTheBar" to trend nationwide on Thursday.
Many had anticipated the forum as a type of dry run for the upcoming presidential debates. The first debate will take place at Hofstra University hosted by Lauer's NBC News colleague Lester Holt, who anchors the Nightly News.
"People who are hosting the debates, Lester Holt and Wallace, they're serious news people. Matt Lauer is not," Sudbay continued. "I don't know we pretend that he was … he wasn't prepared to challenge Donald Trump."
"If you are sitting on the stage with a presidential candidate who you know lies, you have an obligation to challenge them. But not Matt Lauer."
The Agenda with Ari Rabin-Havt airs weekdays at 6 a.m. ET on SiriusXM Progress (Ch. 127)
For a free 30-day trial, check out siriusxm.com/freetrial/blog.  
---
---
---