Arians: Cardinals' D thrived because he stuck to offense
Stick to what you know. That was the advice Arizona Cardinals coach Bruce Arians gave to himself after his team's season-opening loss against the New England Patriots. Arians, whose expertise is on offense, involved himself in the Cardinals' defensive strategy … Continued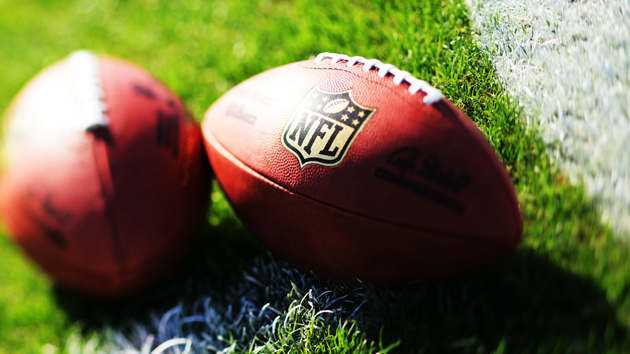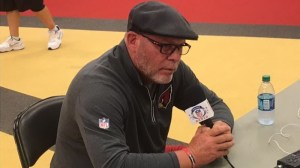 Stick to what you know.
That was the advice Arizona Cardinals coach Bruce Arians gave to himself after his team's season-opening loss against the New England Patriots.
Arians, whose expertise is on offense, involved himself in the Cardinals' defensive strategy for that game.
'I got too involved in the New England game plan'
A week later, when he stuck to his side of the ball, the Cardinals had four interceptions — including a pick six — on the way to a 40-7 victory against the Tampa Bay Buccaneers.
"It was more because I got out of it," Arians told Alex Marvez and Bill Polian on Late Hits. "I got too involved in the New England game plan, and that's not in my forte. Betts (defensive coordinator James Bettcher) took a bullet for playing more zone than we normally play. I had a lot to do with that, and it was my mistake."
'Playing our style of defense and cutting it loose'
That all changed against the Buccaneers.
"We were playing our style of defense and cutting it loose," Arians said. "And I was really happy with the way the guys were flying around."
Asked how often he inserted himself in the preparation of the defensive plan, Arians said, "It's happened once, and it didn't go too well."
Joe Flacco: 'Win as many as you can' early in the season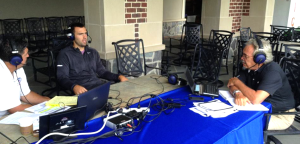 When you play in the AFC North, you seize any opportunity you can to win a game.
You can win ugly, as the Baltimore Ravens did in their 13-7 season-opening victory against the Buffalo Bills. And you can follow an even more difficult path to a W, as the Raven did in rallying from a 20-point deficit to beat divisional rival Cleveland, 25-20, Sunday.
'Division's been consistently good'
"Our division's been consistently good, it feels like, since I've been here, so it's always a tough battle," Ravens quarterback Joe Flacco told Bruce Murray and Brett Favre on the SiriusXM Blitz. "You've got to win as many as you can to begin the year and get yourself off to a good start. It's going to be a battle until the end and that's what makes it interesting.
"And that's what makes a game like Sunday so big, down, 20-0, and you kind of feel like you're getting to the point where it's over and you stay calm and go get a win that maybe it didn't look like you were going to.
Wins like Sunday 'end up being huge'
"Those end up being huge at the end of the day, because they still count as won."
---
---