Jodie Foster on the Hollywood wage gap: 'It's hard for me to get interested in millionaires worried about who gets paid more'
Jennifer Lawrence sparked a national discussion about the wage gap in October, when she wrote an essay about being paid less than her male American Hustle costars. A-listers like Sandra Bullock, Gwyneth Paltrow and Kate Winslet all weighed in. So how does Jodie Foster, … Continued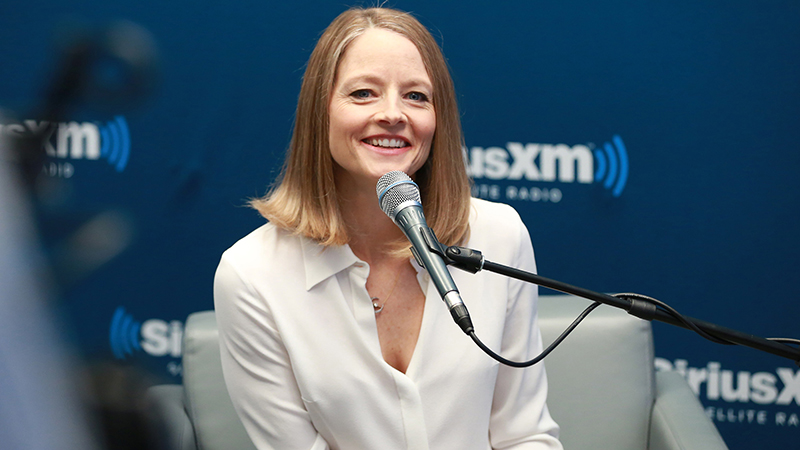 Jennifer Lawrence sparked a national discussion about the wage gap in October, when she wrote an essay about being paid less than her male American Hustle costars. A-listers like Sandra Bullock, Gwyneth Paltrow and Kate Winslet all weighed in.
So how does Jodie Foster, who went from child star to Oscar-winning actress to respected director, feel about this issue?
"These are conversations that we need to have in our culture," Foster, 53, says in a SiriusXM Town Hall hosted by Entertainment Weekly Radio host Nicole Sperling. "We need to have conversations about diversity all over the place, and inequality. Especially now, when the class inequality and financial inequality is larger than ever, and it really is the problem of our future. It's something that we all need to look at and think about how to solve."
But Foster points out that celebrities who speak out come from a place of privilege.
"In terms of pay, it's hard for me to get interested in millionaires worried about who gets paid more,"  she adds. "I'm just so grateful to be an actor, and I know lots of actors feel that way, that it's hard for us to complain because we're artists, and unfortunately we're artists in a marketplace, and the marketplace pays what the marketplace demands, so we need to change the marketplace."
Still, Foster says she values diversity in front of the camera and behind the scenes, a practice she preached when hiring people to work on her latest directorial project, the financial thriller Money Monster starring Julia Roberts and George Clooney.
"This movie, for example, was an incredibly diverse crew, more so than any other movie I've made. I just looked for great technicians," she explains. "Diversity is a great thing because it gives you creativity, so yes, I encourage that with everybody that we work with. When I was making movies when I was a kid, I never saw another woman and I never saw a non-white face, so a lot has changed in the film business for good."
Foster also discusses some of her most iconic roles, like her big break as a child prostitute in 1976's Taxi Driver, FBI agent Clarice Starling in 1991's Silence of the Lambs and a gang rape survivor in 1988's The Accused.
She says she went "a little nutty" filming The Accused at age 25, especially given its graphic rape scene.
"When you're that young and you're let loose on a movie set, you don't really 100 percent understand what you're going through," she says. "I was really concerned about the guys. I tended to want to take care of them. I was worried that they were going to be upset, that they were going to be hurt by the experience, and I spent a lot of time worrying about them. And that's crazy. Why would I worry about them? I mean, they weren't on the pinball table."
The Jodie Foster Town Hall premieres Friday at 2 p.m. ET on SiriusXM EW Radio (Ch. 105) and replays Saturday at 7 am, 1 pm and 9 pm ET and Sunday at 7 am, 2 pm and 8 pm ET.
For a free 30-day trial, check out http://www.siriusxm.com/freeTrial.
---
---
---