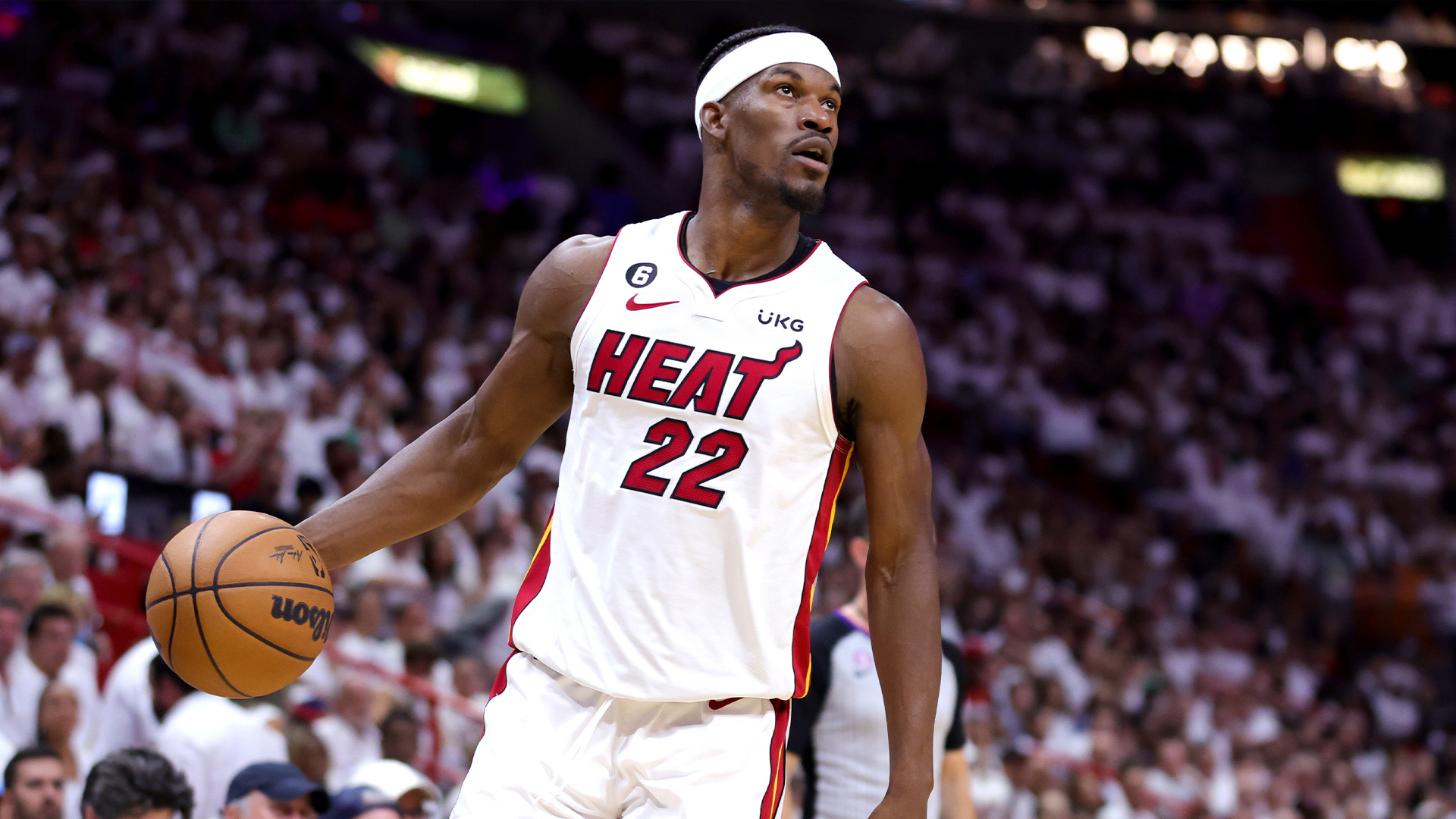 With Jimmy Butler and his Miami Heat one game away from sweeping the Boston Celtics in the NBA's Eastern Conference Finals, one of Butler's former Chicago Bulls coaches – Jim Boylen – shed light on the exceptional qualities that set the superstar apart from his peers. Boylen shared his insights on the tenacious superstar during an interview on SiriusXM NBA Radio's Give and Go with Rick Kamla and Antonio Daniels.
---
Listen to the full interview via the SXM App
---
During the interview, the former NBA coach acknowledged that Butler's commitment and work ethic set him apart from 99% of players in the league. Particularly, Boylen highlighted how Butler's meticulous preparation has enabled him to execute plays on the right side of the court, a rare trait among right-handed players.
"Everything he does and has done is something he's worked on, something he believes in that can help his team win."
According to Boylen, Butler's success stems not only from his talent but also from his intelligence, toughness, and competitiveness. The synergy between Butler and his coach, coupled with the right environment and culture, has elevated his game to new heights. Boylen also pointed out how Butler thrives on accountability and willingly accepts training, allowing his coach to push him to become better.
"[Jimmy] takes accountability for his failures, [and] he does not make excuses… He embraces the tough conversations, he'll have them with you… He doesn't run from the responsibility of being the best player."
Additionally, Boylen marveled at the resiliency displayed by Butler throughout games. Even after a slow start or a poor quarter, Butler has maintained composure and delivered unforgettable moments, epitomizing his unique ability to rise to the occasion.
"The one thing I'll tell you about Jimmy too is very few guys in our league can start the game playing poorly and end up playing well… He has unbelievable moments throughout the game, even maybe after a poor moment or a bad start or a bad quarter… He's a unique guy."
---
As Jimmy Butler and the Miami Heat continue their journey in pursuit of a championship, fans and enthusiasts alike are encouraged to tune in to NBA Radio for further analysis and coverage of this gripping postseason via the SXM App.
---
---
---