SiriusXM and Radio Margaritaville Remember Jimmy Buffett
Jimmy passed away on the night of September 1.
The music world remembers and celebrates Jimmy Buffett – beloved singer-songwriter, performer,entrepreneur, best-selling author, and Mayor of Margaritaville. Buffett instructed us to "keep the party going," and that's just what we'll do. Buffett's musical legacy continues with a meaningful and heartfelt album, Equal Strain On All Parts, due out November 3.
---
Listen: Radio Margaritaville honors Jimmy's life and legacy through his music
---
The title is inspired by Buffett's grandfather's description of a good nap. The record, co-produced by longtime Coral Reefers, Michael Utley and Mac McAnally, features well-known friends, including Paul McCartney, Emmylou Harris, Lennie Gallant, Angelique Kidjo, and the Preservation Hall Jazz Band. Recorded this year, the 14-song album brims with Buffett's characteristically playful songs, but it also brings a thoughtful side.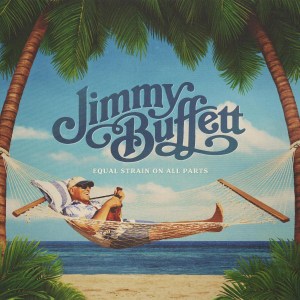 Full of Buffett's wry wit and breezy musicality, three songs from hisnew album arrive today on streaming platforms: "Like My Dog,""My Gummie Just Kicked In," and "Bubbles Up."
Balmy and playfully irreverent, "Like My Dog" is an ode to Buffett'sfavorite furry friends replete with signature steel drum melodies.Buffett has featured pups on album covers, in videos, and enjoyedthe companionship of his devoted pack of dogs – Lola, Kingston,Pepper, Rosie, Ajax, and Kody – in his final days. Scotty Emerickplayed this song (co-written with Harley Allen) when he opened upfor Buffett and he just couldn't resist recording it.
Preorder 'Equal Strain On All Parts' here ; link to singles is here
Jimmy Buffett passed away peacefully on the night of September 1 surrounded by his family, friends, music, and dogs, according to his official website.
Radio Margaritaville (Ch. 24) is currently celebrating Jimmy Buffett's life and legacy by featuring ALL Jimmy Buffett music. Later today, there will be a listener call-in show hosted by Kirsten and JD Spradlin. In addition, Radio Margaritaville will encore some memorable Jimmy Buffett Key West Concerts on Radio Margaritaville throughout the weekend. Stay tuned for details.
Born on December 25, 1946, in Pascagoula, Mississippi, Jimmy Buffett was a singer-songwriter, author, and businessman who captured the hearts of millions with his unique blend of music, storytelling, and laid-back Caribbean vibes.
Buffett's musical journey began in the late 1960s when he first picked up a guitar and started playing in local bars. His early folk and country-rock style eventually evolved into something entirely his own – a genre known as "Gulf and Western" or "Trop Rock." This distinctive sound, often accompanied by steel drums, conveys the essence of island life, escapism, and the pursuit of a carefree lifestyle.
Jimmy Buffett's breakthrough came with his 1977 album Changes in Latitudes, Changes in Attitudes featuring the iconic hit "Margaritaville." This song would become an anthem for his devoted fanbase known as "Parrotheads," who shared his love for the beach, margaritas, and a relaxed way of life. Buffett's live performances, filled with beach balls, Hawaiian shirts, and an infectious party spirit, became an unforgettable part of his musical experience.
Buffett was also an accomplished writer, penning several best-selling books, including his autobiography A Pirate Looks at Fifty. He's also dabbled in acting, with roles in films like Jurassic World and Cobb. Buffett's entrepreneurial spirit led him to create the Margaritaville brand, encompassing restaurants, hotels, and merchandise, all inspired by his laid-back beach philosophy.
With his timeless music and indomitable spirit, Buffett's legacy will continue to inspire a devoted following of fans who eagerly escape to his tropical paradise with every song and story.
---
---
---