Jesse Ventura: I want to see marijuana legalized before I die
"If you're a believer in God, you believe God put everything on the Earth for a purpose. Did he put marijuana here for us to eradicate it?"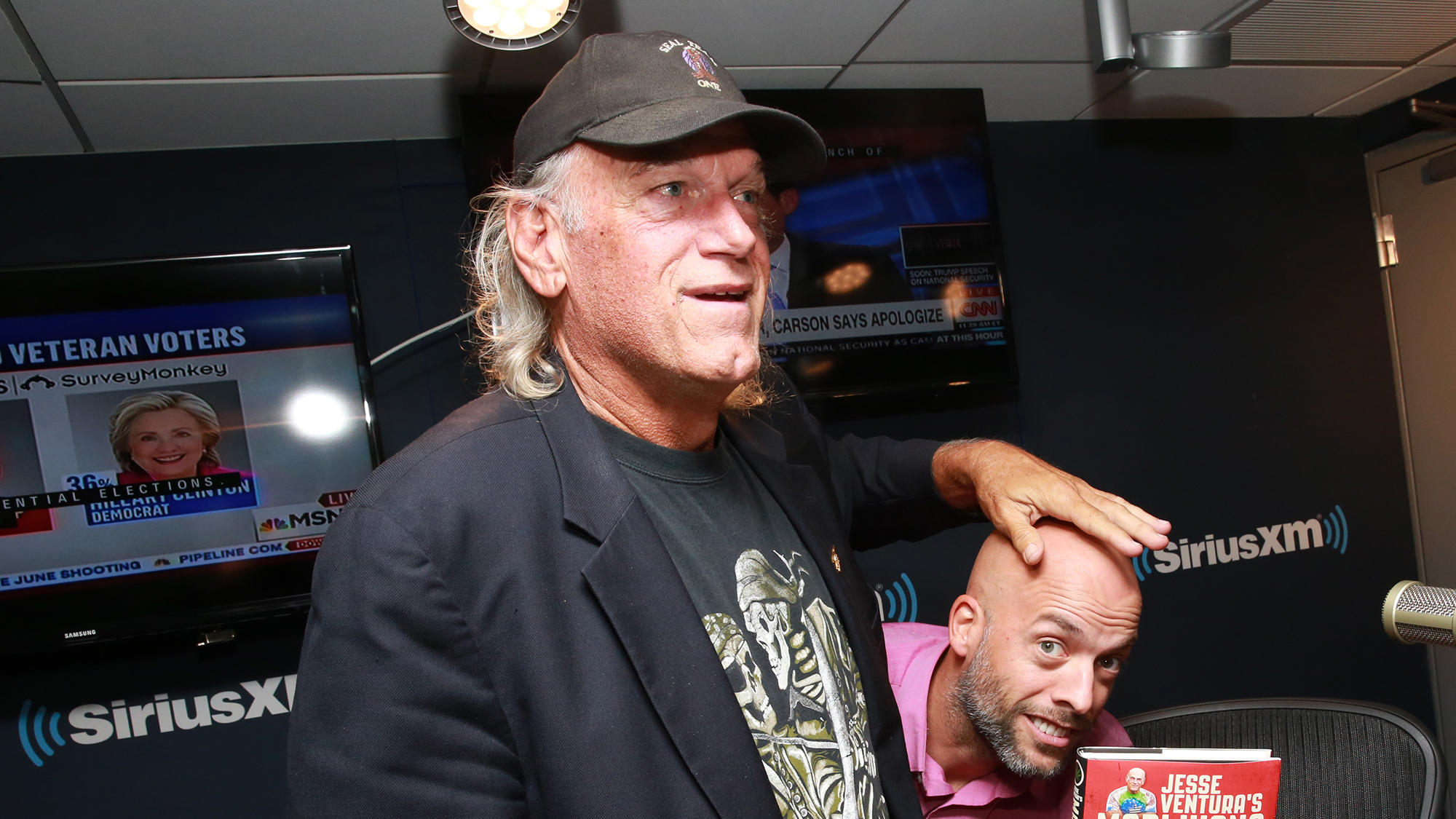 "If you've got a problem person, give them a joint, a pizza and a Jimi Hendrix album – he won't bother you for hours."
These words of wisdom come from Jesse Ventura, who knows a thing or two about how to deal with difficult people. The former governor of Minnesota has had an unusual and equally impressive career has caused him to interact with all types; he's an actor, a navy veteran, a former professional wrestler, an author, a political commentator, a conspiracy theorist and an outspoken voice for the legalization of marijuana.
His newest book, Jesse Ventura's Marijuana Manifesto, argues the need to legalize marijuana nationwide and highlights the plant's medical benefits.
"The reason I'm so passionate about it now … marijuana has given me personally back my standard of living," Ventura told Pete Dominick on Wednesday.
Even though Ventura believes "you should have the freedom to use anything you desire as long as you don't harm anyone else in a free country," he acknowledged that marijuana needs to be regulated with age limits similar to that of alcohol and tobacco.
"If you're a believer in God, you believe God put everything on the Earth for a purpose. Did he put marijuana here for us to eradicate it?" he said.
To Ventura, one of the purposes for marijuana's existence is the plant's medical benefits. He laments that there isn't enough research being conducted in the United States to help support his claims.
Ventura continued, "It's controlled by the DEA. This is the only product where law enforcement determines what will be done scientifically."
He explained that his friend, who developed epileptic seizures later in life, illegally "went on medical marijuana and has been seizure-free now for over two years and is completely weened off the pharmaceuticals."
"The stronger the marijuana if you're smoking it, the less you have to smoke, that's healthier," argued Ventura on the topic of the potency of marijuana grown legally in states like Colorado.
"It's phenomenal how it works," Dominick added about the legalized system in the Centennial State.
"You get a feeling of freedom, don't ya?" Ventura said. "You walk around there and for some reason you get a feeling in Colorado that freedom as reached this state."
"I want to see marijuana legalized in the whole country before I die." he added.
Stand Up With Pete Dominick airs weekdays at 9 a.m. ET on SiriusXM Insight (Ch. 121)
For a free 30-day trial, check out siriusxm.com/freetrial/blog.  
---
---
---