Catch candid conversations & tea-spilling with Jazzy Brown in 'The Ladies Room'
You're invited to 'The Ladies Room' on Kevin Hart's Laugh Out Loud Radio (Ch 96), where controversial conversations take place behind closed doors.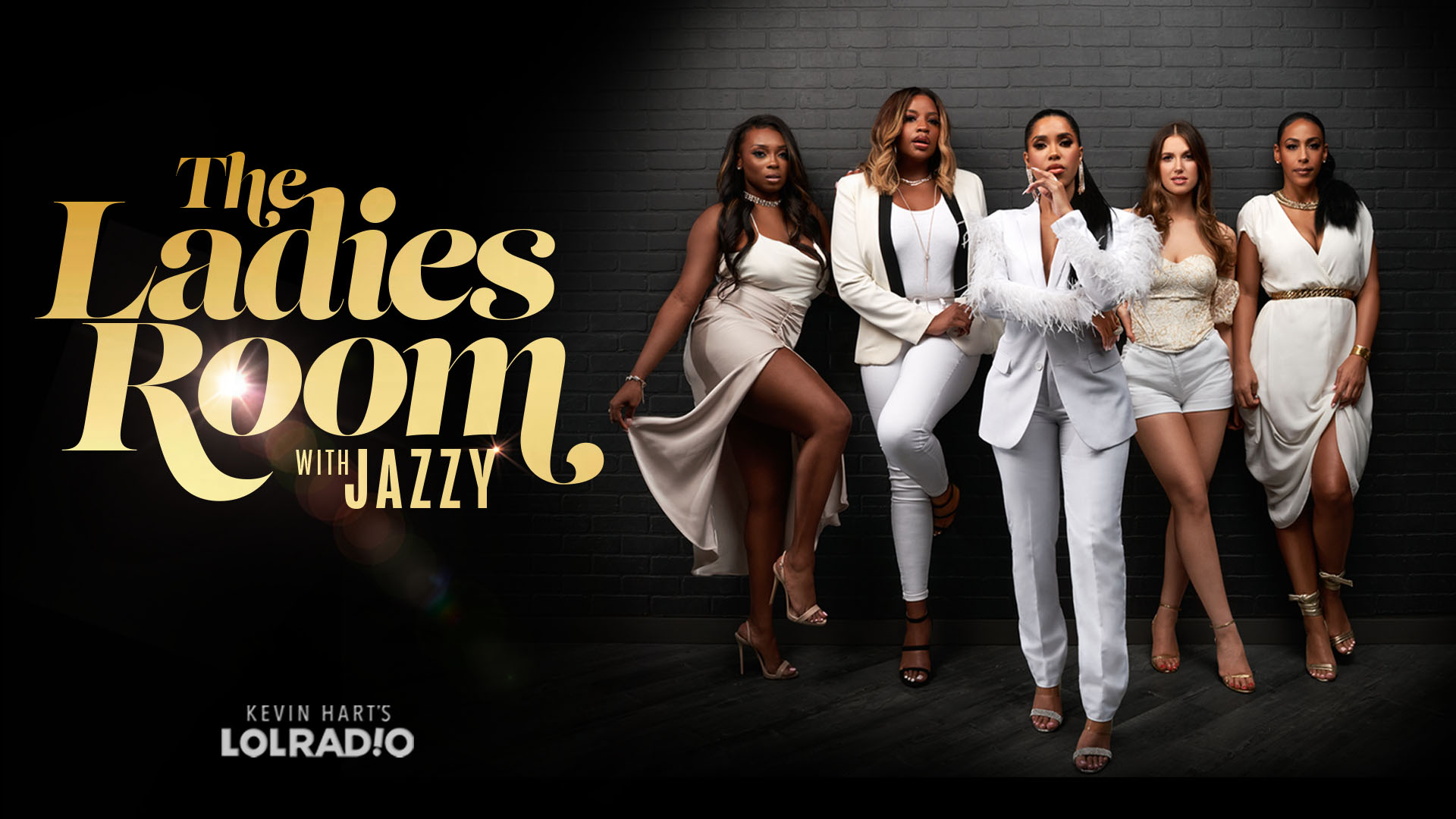 Update: The Ladies Room Hosts have left the SiriusXM family but we continue to wish them the best. We thank them for their work at SiriusXM.
---
Missing the feeling of spontaneously making a new friend in the ladies' room on a night out? You're invited to The Ladies Room on Kevin Hart's Laugh Out Loud Radio (Ch. 96), where controversial conversations take place behind closed doors. On this new show hosted by Jasmin "Jazzy" Brown, women can let their hair down and talk about relationships, sex, beauty secrets, the latest in pop culture, and gossip about men.

---
Related: Dive deep into pop culture news with 'Smith Sisters Live' weekly on SiriusXM
---
Throughout each episode, Jazzy and four of her favorite (and most hilarious) girlfriends — Natalie Friedman, Briana Lawrence, Renita Woodland, and Kiya Roberts — gather to spill tea, kiki, and disagree about every issue under the sun from a fully female perspective where no topic is off-limits and nothing is censored. These are the conversations that women have been dying to share (and men can finally eavesdrop on). Each coming from different walks of life, these five funny women are having the ultimate meeting in The Ladies Room, and you don't want to miss it!
In addition to The Ladies Room, Laugh Out Loud continues to expand its audio slate on SiriusXM with the debut of two other new shows: Comedy Gold Minds, which will feature Kevin Hart in conversation with fellow top comics, including one of the biggest names in comedy history, Jerry Seinfeld, as the inaugural guest; and Date Night with Chris and Vanessa, the weekly series where married couple actor and writer Chris Spencer (Jimmy Kimmel Live, Don't Be a Menace) and casting director Vanessa Spencer (Entourage, Be Cool) invite couples on a date night to unpack the issues everyone faces in relationships and family life. Comedy Gold Minds premieres on January 27, with new episodes available every Wednesday at 8pm ET, while new episodes of Date Night air Fridays at 7pm ET, both exclusively on SiriusXM and the SiriusXM app.
"I'm sitting down with some of the best voices in comedy to give my listeners the stories behind the jokes they hear on stage. Comedians have been through it all, and I'm excited that I'll be digging deep into the lives of my peers for my first podcast," Chairman of Laugh Out Loud and Comedy Gold Minds host Hart said. "I also think our fans will love the slate of new LOL programming on SiriusXM and can't wait to introduce audiences to the dynamic talents of Jazzy, Chris, and Vanessa."
Known for its unfiltered, relatable, and hilarious content, Laugh Out Loud's expanded audio slate continues to push forward the company's mission of "getting the world laughing together" through authentic and culturally relevant series that showcase innovative and groundbreaking multicultural voices moving the needle forward in comedy.
"At Laugh Out Loud, audio has been a key area of growth for us. Through our relationship with SiriusXM and presence across their multi-platform ecosystem (SiriusXM satellite radio and streaming, Pandora, and Stitcher) we've been able to continue expanding our audio business to meet the demands of listeners," Thai Randolph, President and Chief Operating Officer of Laugh Out Loud, said. "We're committed to our mission to deliver comedy in color whenever, wherever and however our audience wants to laugh. Through our expansion with SiriusXM we are able to create more dynamic audio experiences via radio shows, podcasts, special listening events and more."
Comedy Gold Minds, The Ladies Room, and Date Night join Laugh Out Loud Radio's lineup of wildly popular shows, including Quake's House and Straight From The Hart, which is one of Pandora's top podcasts across all genres. The full original content slate is below, and more information can be found online at SiriusXM.com/KevinHart.
---
---
---