Kubiak on Siemian: 'We cut him loose in the fourth quarter'
Trevor Siemian passed another test. Sluggish third quarter. Offense on the field too long. Something needed to be done to get the Denver Broncos going at Cincinnati Sunday. 'Played really well, made some big throws' "And we're sitting there in a very … Continued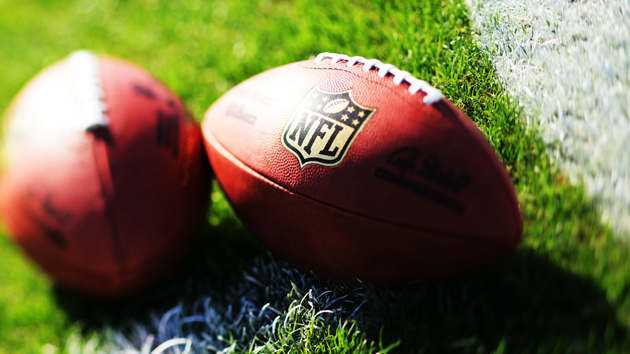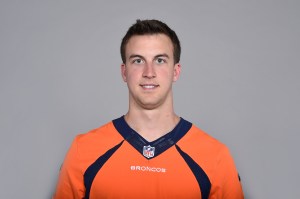 Trevor Siemian passed another test.
Sluggish third quarter. Offense on the field too long. Something needed to be done to get the Denver Broncos going at Cincinnati Sunday.
'Played really well, made some big throws'
"And we're sitting there in a very tight football game and we cut him loose in the fourth quarter," Broncos coach Gary Kubiak told Jim Miller and Pat Kirwan about his team's 29-17 victory.
Siemian wound up throwing for 312 yards and four touchdowns, two in the fourth quarter after he had connected for a pair of scores in the second.
"He played really well, made some big throws, made some big plays," Kubiak said. "We protected him. And, defensively, we buckled down and had some big stops, so typical good road football game in this league and having to play well at the end to be successful, and we've been able to do that."
'Protecting him was going to be key'
With each game, Kubiak has increased confidence to open the playbook wider for Siemian.
"I just think it's us watching him as coaches and his preparation, how much he can handle and that's really a strength of his right now," the coach said. "We were going on the road for the first time in a tough place to play. It gets very loud and, obviously, a really solid football team. Protecting him was going to be a key, because we really struggled to run the football.
"But I really just think it's him. You've got to give the kid credit. He just continues to get better and work at what he's doing. He's very humble. He starts each week anew and works his tail off and tries to get ready to be successful on game day, so we've just got to keep going here."
Norman: 'Crazy' to see attention officials gave to rematch with Beckham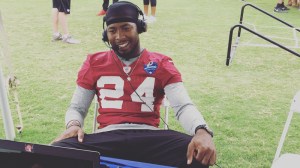 Josh Norman was surprised.
Even after all of the pre-game media attention to his rematch with New York Giants wide receiver Odell Beckham Jr., Sunday, after all of the talk about the altercations from their previous encounter last season when he played for the Carolina Panthers, the Washington Redskins' cornerback couldn't believe that the officials spoke with both them before the game.
'Nothing was going to hold me back'
"Yeah, they warned us," Norman told Bruce Murray and Brady Quinn on the SiriusXM Blitz. "And I was kind of like, 'That's the first that that ever happened.' I didn't think it would take place. And I was like, 'Wow! You guys put a lot of emphasis on this, I see.' I didn't think there was a reason to put an emphasis on it as much as they did, but they did."
Regardless of what the officials said, Norman fully intended to conduct business as usual on the field.
"Shoot, I mean, they could have talked to me until (they were) blue in the face," Norman said. "It didn't matter to me. I was still going to go out there and play my game. Nothing was going to hold me back from what I do. I mean, yeah, I understand the ramifications of what takes place, but at the end of the day, I'm still going to go out there and have my mindset to go and attack, no matter what it is."
'Pretty sure they had a referee over us every second'
He wasn't thinking about the cheap shots that he took from Beckham last season. The heavy attention from the officials almost turned that into an afterthought.
"Just because of how they put a tight knit on the game," Norman said. "When I tell you they were watching us every single play, I'm pretty sure they had a referee over us every second. It was unreal. There was nothing that you could get by the refs that they didn't see.
"It was just crazy to see that much attention that was brought to that. I knew nothing was going to happen, even though I felt him. On one of the run plays, he came by and nudged me a little bit, but it was nothing serious. I was like, 'I'm OK.' It wasn't nothing serious to the point where I can say he did anything malicious."
Griffen on Vikings' resilience: 'We have warriors on our team'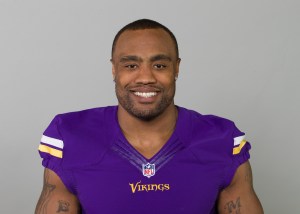 It could be argued that the Minnesota Vikings are the most resilient team in the NFL. On the way to a 3-0 start, they've overcome the loss of starting quarterback Teddy Bridgewater and star running back Adrian Peterson.
How have they done it?
'It was a lot of fun'
A great example would be Sunday's 22-10 victory against the Carolina Panthers. The Vikings' defense rose to the occasion, sacking Cam Newton eight times for minus-64 yards.
"It was a lot of fun, it was a lot of fun," Vikings defensive end Everson Griffen, who had three sacks, told Bruce Murray and Brady Quinn on the SiriusXM Blitz. "We have faced a lot of adversity, losing Teddy and then now Adrian and then just through the course of the first three games of the season it's been rough.
'It's all about opportunity'
"But we have fighters. We have warriors on our team that do the right things every day and practice hard and getting themselves ready for their time. It's all about opportunity. We picked up Sam (Bradford) and he's been out there getting the ball down the field, throwing it to Kyle (Rudolph), throwing it to (Stefon) Diggs. It's been fun.
"And the front seven. … We have every guy on our front four to rush … We come from everywhere."
Jason Taylor sees plenty of flaws in Dolphins' win over Browns
Don't get Jason Taylor wrong. In the end, the Miami Dolphins beat the Cleveland Browns Sunday, and that's the bottom line where Miami's record is concerned.
But, as Taylor also pointed out while co-hosting with Bob Papa on the Opening Drive, the Dolphins found plenty of ways to potentially lose and the Browns "had every reason to win the game."
'The Browns should have really won the game'
"To look at it objectively, (the Browns) should have really won the game," Taylor, a former Dolphins defensive end, said.
Then, Taylor proceeded to list the areas where the Dolphins need improvement.
'Dolphins have to run the ball better'
"The Dolphins have to run the ball better," he said. "I don't think it's because Arian Foster's out. They couldn't stop anybody defensively. They kept allowing Cleveland to put together drives late in the game. Terrelle Pryor (who took snaps at quarterback and safety, as well as at his usual wide receiver position for the Browns) had a fantastic game, he played well. But when a team has one player, really, that is the focus of their offense, the Dolphins have to do a better job of taking him away and they didn't do that. I think some of the situations with (Miami cornerback) Byron Maxwell being exposed a little bit in man coverage showed up some (in allowing Pryor to catch eight passes for 144 yards).
"(Quarterback Ryan) Tannehill got hit on a pass that ended up being a pick six. You can't put all that on him, because obviously he didn't throw the ball right to the DB."
'Made some progress offensively'
At the same time, Taylor did see some positives with Miami's offense.
"They fought and made some progress, I thought, offensively throwing the ball around a little bit," he said. "But it still wasn't good enough. And they consistently cannot stop the run defensively. But they've got to win and that's the biggest thing. They found a way to win a game that they should have won. They probably should have blown them out, but they didn't. Whatever, they won a game."
'Tough matchup coming up'
And the chore only becomes more difficult with Thursday night's encounter with the Bengals in Cincinnati.
"They have a really tough matchup coming up now," Taylor said. "Thursday night, on the road, in Cincinnati, a team that lost (Sunday) to the Denver Broncos, so they'll be in a bad mood. And I'm not sure of the numbers, but the road team on Thursday nights usually has a pretty hard time."
---
---