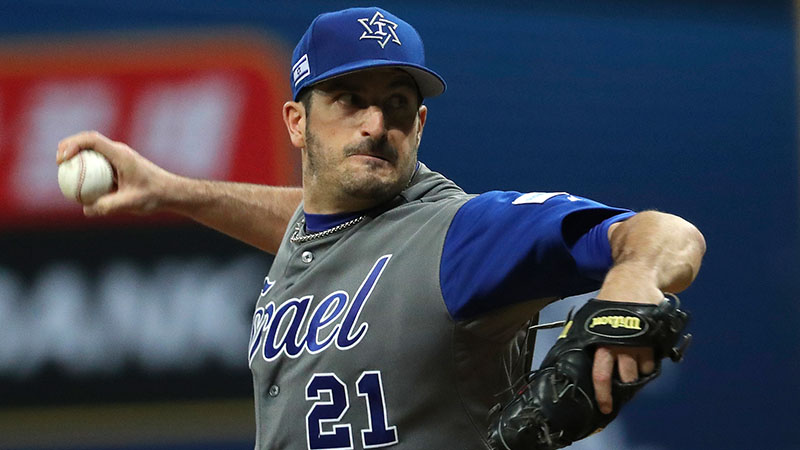 Israel's starting pitcher Jason Marquis throws against South Korea during the second inning of their first round game of the World Baseball Classic at Gocheok Sky Dome in Seoul, South Korea, Monday, March 6, 2017. (AP Photo/Lee Jin-man)
Despite being a free agent at age 38, pitcher Jason Marquis is prepared for an eight-month season.
Following a strong World Baseball Classic in which he played for Team Israel, Marquis joined MLB Network Radio and said he's ready to contribute to any MLB team that will have him.
"I've proved to myself that I feel like it shouldn't be over," Marquis said. "I can still compete at the highest level and get big league hitters out."
Photo Credit: AP Photo/Lee Jin-man
---
---