Music exec who discovered Lorde told her parents, 'Your daughter's gonna win Grammys'
Record executive Jason Flom stopped by Nigel Barker's Gentleman's Code.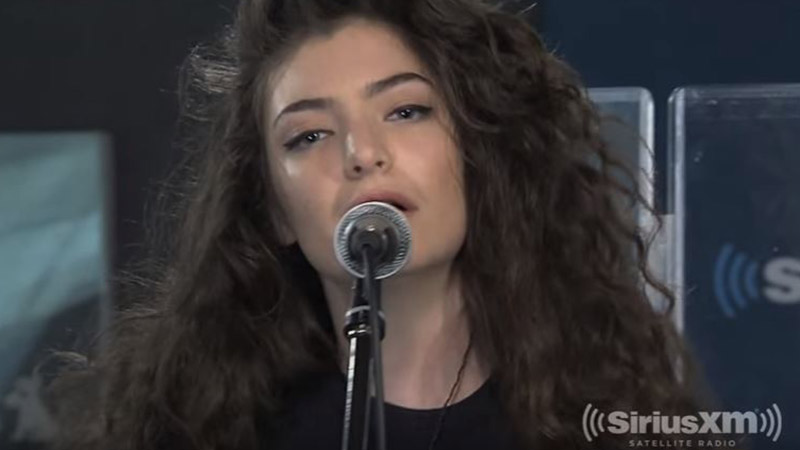 "Let me be your ruler," Lorde purrs on Royals, the 2012 single that launched her as pop's disruptive new voice — and she's ruled the business ever since.
But the New Zealand teen, born Ella Yelich-O'Connor, first released the song independently online, where record exec Jason Flom found it.
"I got an email one day from someone I knew who was a music supervisor, and she sent me the email and the subject line was 'Hot S***,'" he said Tuesday on Nigel Barker's Gentleman's Code. "It got my attention. And all it said, I have it framed in my office now and autographed by Lorde, and it said, 'unsigned New Zealand female, listen,' and then it had the link to her SoundCloud."
After listening, Flom "freaked out" and found Lorde's email address off of Facebook.
"She put me in touch with her manager, and the next thing I know I'm on a conference call with her parents and her manager, and that was an interesting call, too, because they of course were skeptical, right? Here's this guy calling from New York and their daughter's 15, and her music had only been online for two days. It got 200 SoundCloud plays. So it must have seemed a little odd, right? And I would be very protective, too. And I said to them, 'Look, I think your daughter's gonna win Grammys.' And I was right."
Nigel Barker's Gentleman's Code airs Tuesdays at 1 p.m. ET on Radio Andy (Ch. 102).
For a free 30-day trial, check out http://www.siriusxm.com/freetrial/blog.
---
---
---