Jason Ellis is engaged! Watch him propose with a 'Marry me?' tattoo on-air
Jason Ellis proposed to Katie Gilbert on Friday.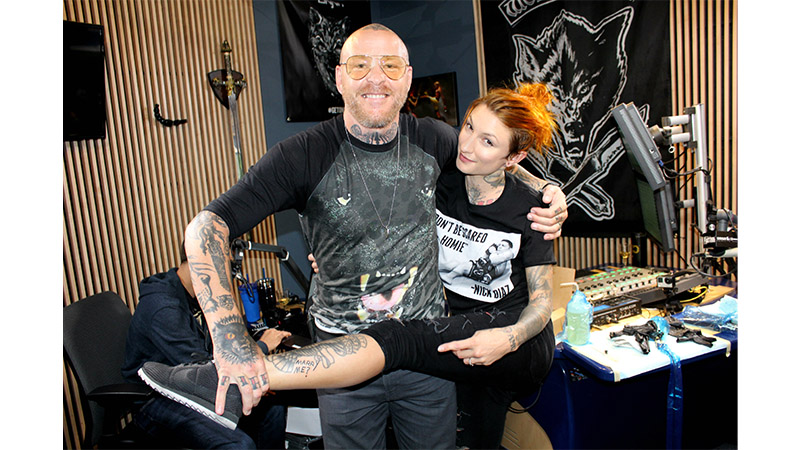 Forget flash mobs: Tattoos are the new viral proposal.
Our own Jason Ellis pulled off the surprise of a lifetime Friday when he won a (rigged) game against his love Katie Gilbert. The loser's punishment? Ellis blindfolded Glibert and personally inked her up … with a design reading "Marry me?" on her leg.
"Aw, you're making me cry," she gushed after the big reveal. "That's so sweet."
The former skateboarder and fighter admired his handiwork and marveled that he spelled the life-changing tat right.
"Look at that, that's pro. I'm gonna leave the radio and do that," he joked. "That 'r' right there is a little wonky, but that means you know it's me."
Watch the sweet moment below, and hear The Jason Ellis Show weekdays from 10 a.m. to 1 p.m. ET on SiriusXM Faction (Ch. 41).
For a free 30-day trial, check out http://www.siriusxm.com/freetrial/blog.
---
---
---