Remembering Janis Joplin's Life and Musical Legacy on her 80th Birthday
Take a look back at the career of Janis Joplin, from her earliest songs to the last one recorded before her tragic death.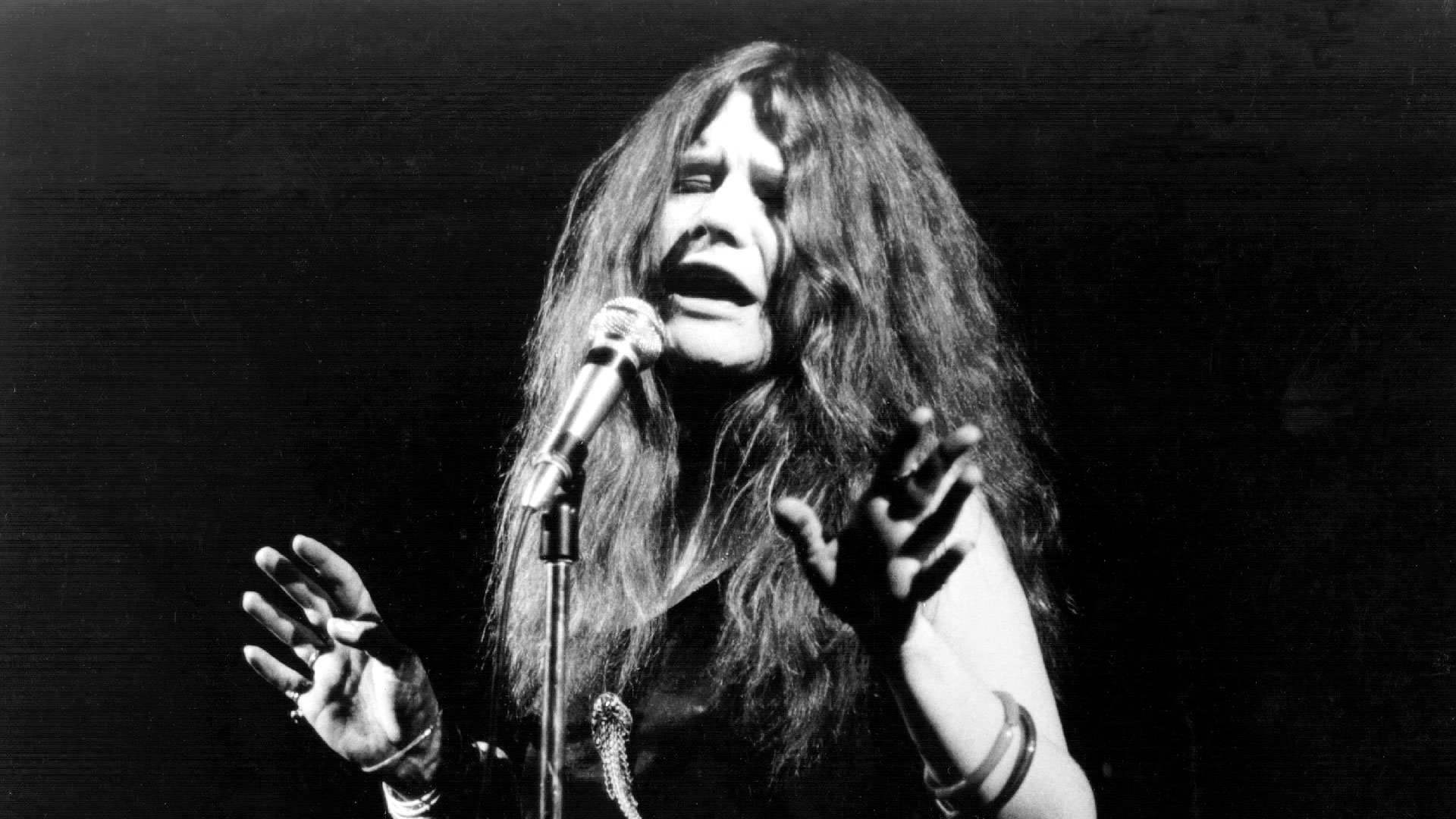 Photo by Michael Ochs Archives/Getty Images
Janis Joplin's birthday is January 19, and this year would've marked her 80th birthday, so what better time to celebrate her life and career? Her mesmerizing stage presence and instantly recognizable mezzo-soprano voice make Janis one of the greatest vocalists of all time. Tragically, the legendary singer's career was cut short when she passed away in 1970 at the age of 27, but 53 years later, her legacy lives on.
So, jump in the "Mercedes Benz" and try not to "Cry Baby" as we look back at Janis' rise to fame and celebrate the "Summertime" of her life. If you feel the need for even more Janis Joplin in your life, then tune in to Classic Vinyl (Ch. 26) to hear her music, as well as other classic-rock stars from the '60s and '70s, throughout the week.

---
Early Songs
Born in Port Arthur, TX, Janis began singing blues and folk music during high school, influenced by Ma Rainey, Bessie Smith, and Lead Belly. In 1963, she moved to San Francisco, CA, where she recorded several blues standards alongside future Jefferson Airplane guitarist Jorma Kaukonen. Janis eventually returned to Port Arthur and recorded several acoustic tracks, including "Turtle Blues" and an alternate version of "Cod'ine" by Buffy Sainte-Marie. The former later appeared on Cheap Thrills, however, "Cod'ine" wasn't released until 1995 on the posthumous album This is Janis Joplin 1965.
Big Brother and the Holding Company
In 1966, Janis' bluesy vocal style brought her to the attention of the psychedelic rock band Big Brother and the Holding Company. Together, they released their eponymous debut album the following year and brought the singer to the attention of many. The album was a minor hit, with "Down On Me" — a rearrangement of a traditional freedom song — proving the most successful single. The song barely missed out on the Top 40, but it encapsulates the sound many came to associate with Janis.
Cheap Thrills
The Holding Company followed their self-titled album with Cheap Thrills in 1968. Although it sounds like a live album, only "Ball and Chain" was actually recorded in front of a live audience; producer John Simon used recorded crowd noise to give that impression on the rest of the album. Janis' vocals were at their best here, and this is where some of her most recognizable songs can be found, including "Summertime" and, of course, "Piece of My Heart."
I Got Dem Ol' Kozmic Blues Again Mama!
Janis went solo in 1968 and formed her own backup group, the Kozmic Blues Band, in the process. Together they released I Got Dem Ol' Kozmic Blues Again Mama! a year later, which shifted away from the psychedelic rock sound that defined her previous albums. Instead, this harkened back to her early years as more of a soul and R&B effort. While the album wasn't well received, it provided us with the essential "Kozmic Blues," which Janis performed at Woodstock '69.
Pearl
Janis began work on her second solo album, Pearl, in 1970. Tragically, she died before the album could be completed. Despite this, Pearl is regularly featured on lists of greatest albums of all time, and for good reason. It contains her most profound hits, like the a cappella "Mercedes Benz," the last song she ever recorded. It's a thought-provoking number and one often interpreted as a rejection of consumerism. The album also features Janis' only number-one hit, "Me and Bobby McGee." It's a fantastic rendition and one that truly captures the free spirit of Janis Joplin, one that was lost far too soon.
---
For more from Janis Joplin, check out SiriusXM's host of throwback channels, including Classic Vinyl (Ch. 26) and Deep Tracks (Ch. 27).
---
---
---