Actress Diane Guerrero on her parents' deportation, immigration reform: 'I definitely fell through the cracks'
Diane Guerrero is sick of hearing a certain presidential candidate's plan to deal with the immigration crisis. "We need immigration reform, not just for undocumented families, not just for people like me, but for this whole country so that we can have … Continued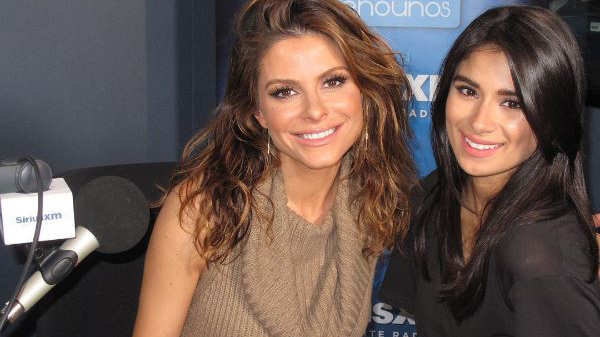 Diane Guerrero is sick of hearing a certain presidential candidate's plan to deal with the immigration crisis.
"We need immigration reform, not just for undocumented families, not just for people like me, but for this whole country so that we can have a system that works, because obviously it isn't working," the Orange Is the New Black and Jane the Virgin star said Wednesday on Conversations with Maria Menounos. "And rhetoric like deporting 11 million people and building a wall really is just old news, and there is no solution there."
Guerrero, 29, has used her celebrity status to advocate for change ever since sharing her story in a 2014 Los Angeles Times op-ed: When she was just 14, her parents and older brother were deported back to Colombia, and she was left alone in Boston without any help or guidance from the government.
"I definitely fell through the cracks, and that's because of our broken immigration system. I mean, there's an outdated visa system, there's a discrepancy in how many visas go to each country, and then there are mixed status families," she said. "Right now we're just trying to bring awareness to the issue and have these politicians and government officials really address it and stop ignoring the issue … and Obama actually did try to pass some immigration reform a few years back, and it was obstructed every time in the courts."
She's referring to two policies, the Deferred Action for Childhood Arrivals (DACA) and Deferred Action for Parents of Americans and Lawful Permanent Residents (DAPA), which would defer deportation for, respectively, kids brought to the United States by their families without green cards and the undocumented mothers and fathers of American citizens.
Guerrero even met President Barack Obama twice to discuss the issue, and Menounos encouraged her friend to "corner" the commander in chief about bringing her parents back. (Hear how that panned out in the clip below.)
The actress also explained why activists consider the term "illegal immigrant" to be derogatory.
"We don't use the word illegal. It's undocumented, because no one person is illegal, right? A human being can not be illegal," she said. "I think it's a dirty word to separate us and divide us when we need to be united."
Guerrero's memoir In the Country We Love: My Family Divided is on shelves now.
Conservations with Maria Menounos airs weekdays at 1 pm ET on SiriusXM Stars (Ch. 109).
For a free 30-day trial, check out http://www.siriusxm.com/freeTrial
---
---
---