James Corden responds to rumors about replacing Stephen Colbert on The Late Show
James Corden, host of The Late Late Show on CBS, made his debut appearance on The Howard Stern Show on Monday. During the wide-ranging conversation, Howard brought up rumors that Corden will be making a change and possibly eliminating one … Continued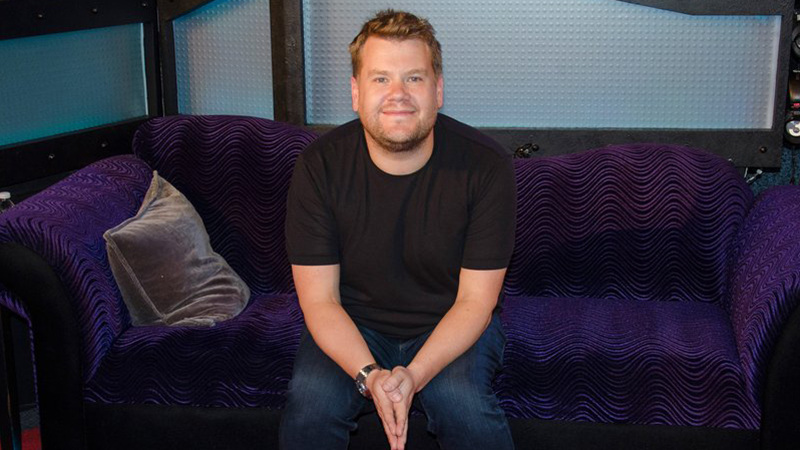 James Corden, host of The Late Late Show on CBS, made his debut appearance on The Howard Stern Show on Monday. During the wide-ranging conversation, Howard brought up rumors that Corden will be making a change and possibly eliminating one "Late" from his hosting duties.
Howard suggested that Stephen Colbert, host of The Late Show on CBS, might be leaving his gig within a year due to behind-the-scenes turmoil and CBS not being satisfied his ratings. With the popularity of Corden's show segments like the viral sensation Carpool Karaoke, it is believed that the 37-year-old London native would be tabbed to be Colbert's replacement. Corden is aware of the rumors and vehemently denied them.
"Firstly, and I genuinely mean this, I'm not being coy in any way, that's never gonna happen," Corden said. "These shows always take a while to find their feet. Now we've been very lucky, because we were starting from a point of zero, and we didn't know that on show two we'd put Carpool Karaoke out and it would become what it's become. Or show one, when we did the movie thing with Tom Hanks. It just feels archaic to me to even talk about it. It's never gonna happen."
The interesting thing is, Corden is scheduled to appear on The Late Show on Monday night. He said he doesn't expect Colbert to address the rumors because of how far-fetched they are.
"Of course he won't, because this isn't a real thing," Corden said. "The last time I was on his show, I went on a Friday because we're not on Fridays and he said, 'Now how come I have to work on a Friday and you get your Friday off?' And I said, 'Well we can switch if you want, but we've gotta switch wages.'"
With The Late Show starting an hour earlier than The Late Late Show at 11:30 pm ET, there are more pressures that come with being the host in the earlier time-slot. Corden, who has experience as a sitcom actor, singer and comedian, has aspirations beyond being the host of a late night television show.
"I don't know if I necessarily think that I'm a host of a television show and I should do this for 20 years," he said. "And I do think in those earlier slots, there is a thing within America where people look to those guys for the things they want and need and require from a host at those times. When stuff happens, when big things happen and all those things, I do think there is a different pressure and I don't know if I want that to be my life."
Corden also believes being British might hinder his appeal to the earlier audience.
"I'm British, and I don't know if America wants to listen to some British guy when s–t actually happens," he said. "I think you look to Jimmy Kimmel and Jimmy Fallon and Stephen Colbert in the way that you looked to Jay Leno and David Letterman. That does play on my mind, so I couldn't give it less thought. I just think that sort of stuff where people talk about those things on the Internet, I don't believe it. I know it isn't true."
Corden is more than satisfied with the success of his show and has no plans of making changes anytime soon.
"I'm so proud of our show, I'm proud of the way it exists," he said "We had four shows last week where we didn't do one like Carpool Karaoke, and that week we had 41 million views on YouTube alone. That's bigger numbers than we're ever gonna get anywhere."
For more coverage of The Howard Stern Show, follow @sternshow on Twitter.
For a free 30-day trial, check out http://www.siriusxm.com/freeTrial.
---
---
---