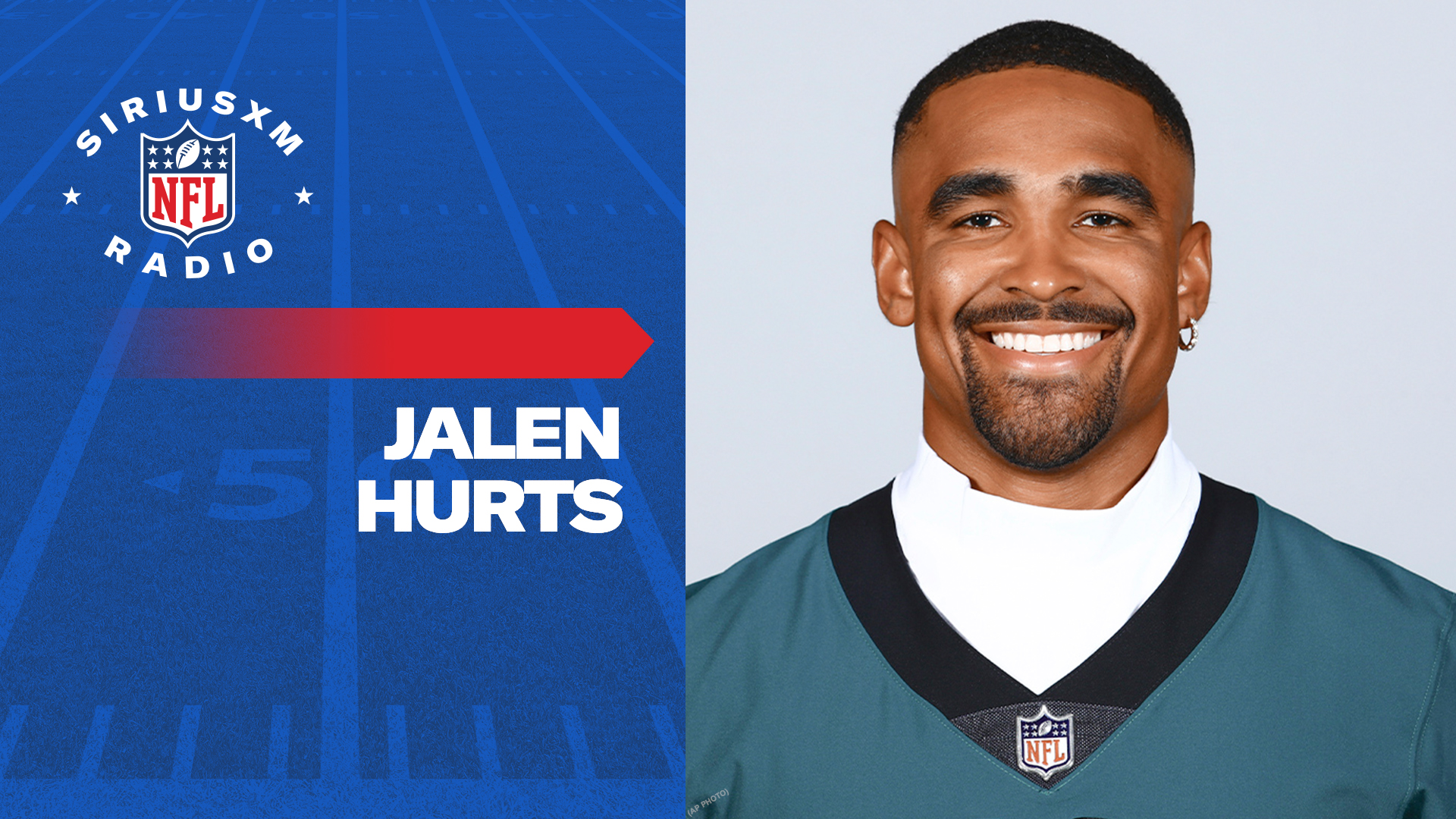 In a recent interview during SiriusXM NFL Radio's Training Camp Tour, Philadelphia Eagles quarterback Jalen Hurts sat down and discussed his mindset, growth, and preparations for the upcoming 2023 season. He reflected his commitment to continuous improvement and his dedication to leading his team to success.
In just his second year as a starter, he led the Eagles to Super Bowl LVII after a remarkable campaign, earning All-Pro and Pro Bowl honors while finishing as the AP NFL MVP runner-up. He dominated the regular season with a 14-1 record, amassing 3,701 passing yards, 22 touchdowns, 760 rushing yards, and a total of 35 touchdowns, ranking among the league's best in various categories like yards per game, total touchdowns, passer rating, and yards per attempt.
---
Listen to NFL Radio's Training Camp Coverage via the SiriusXM App
---
When asked about his perspective as he enters the 2023 season, Hurts emphasized the constant pursuit of improvement. He highlighted that despite the changing dynamics of the game and the team, the overarching goal remains the same: to continue growing and seizing opportunities as they arise.
"Our goal is always to get better," Hurts said. "We just want to continue to grow, and ultimately be prepared to take advantage of our opportunities when they come."
Shifting to his evolving leadership role, Hurts acknowledged that leadership requires time and experience, and he stressed the importance of building a team identity.
"There's a lot of learning experiences that you have to go through to grow, you have to understand that experience is the biggest teacher," said Hurts. "I think a beautiful part about right now, where we are, is everybody is understanding that we are trying to achieve something together, and it's not something that anyone will ever accomplish by themselves. It's about doing it as a team."
Hurts continued, "And that's what's most important to myself and everybody in the locker room… right now in this phase of the year, is just about creating our identity and really finding out what the identity for this team will be regardless of what has happened in the past…"
---
For more, tune in to SiriusXM NFL Radio for exclusive insights from NFL insiders and hear from your favorite players and coaches as they prepare for the upcoming season. Don't miss out on the inside scoop and analysis on the SiriusXM App.
---
---
---