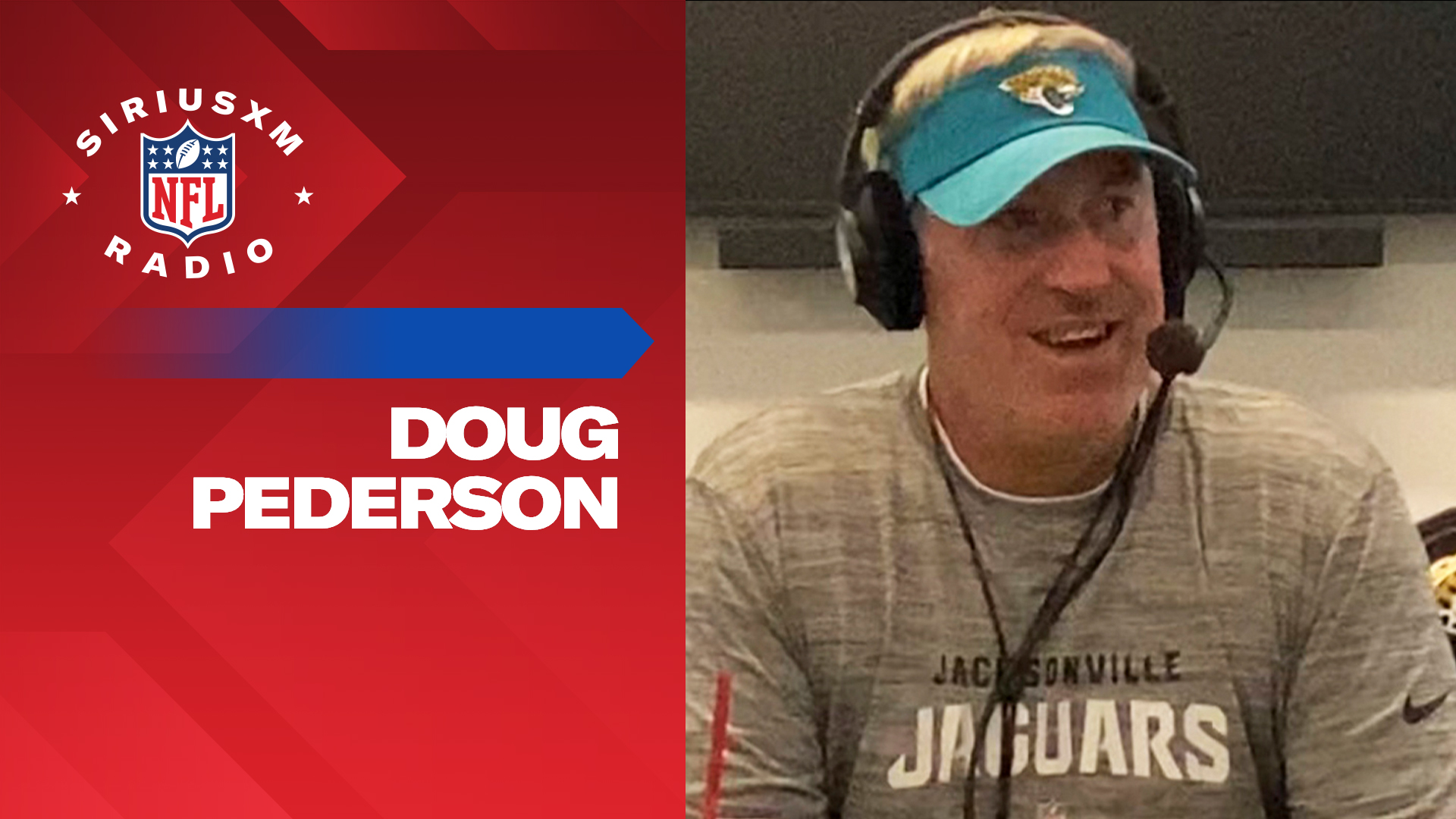 In a recent interview during SiriusXM NFL Radio's Training Camp Tour, Jacksonville Jaguars head coach Doug Pederson discussed the impact of offseason acquisition Calvin Ridley, expectations behind left tackle Cam Robinson, and the confidence he has in Trevor Lawrence's third year as starting quarterback.
Although they began with a 3–7 record last season, the Jaguars managed to turn things around by winning six out of their last seven games. This impressive feat resulted in them tripling their victory count from the previous year. Their final season record stood at 9-8.
---
Listen to NFL Radio's Training Camp Coverage via the SiriusXM App
---
Calvin Ridley's Impact:
One of the exciting additions to the Jaguars' roster is wide receiver Calvin Ridley. Pederson expressed his admiration for Ridley's athleticism and the new dynamic he brings to the team's offense. He described Ridley as an "electric wide receiver" who offers an additional dimension to their play-calling.
"[Calvin is] so humble but yet he's so eager and energetic to play because he's been out of football now for a year or two… just a great kid and just in a really good spot to help us this season," Pederson said.
Cam Robinson's Preseason Role:
The NFL suspended Cam Robinson, the Jaguars' left tackle, for four games due to a breach of the league's performance-enhancing drug regulations. Although he can join training camp and the preseason, he won't be back on the active roster until October 2. As the preseason unfolds, the coaching staff is poised to allocate significant playing time to Robinson to ensure his readiness for the regular season.
"We're going to play Cam a lot, this is really his chance," said Pederson. "So he's going to play a ton in these preseason games, He understands that we've communicated that with him."
Confidence in Trevor Lawrence:
The conversation then shifted to quarterback Trevor Lawrence, the centerpiece of the Jaguars' offense. Pederson praised Lawrence's mental toughness, maturity, and dedication to improvement. The young quarterback's ability to navigate the challenges of his rookie season and emerge stronger has impressed the coaching staff.
"He's throwing the ball the best I've seen him in the year and a half I've been with Trevor," said Pederson. "[The] sky is the limit with this guy and then if we just continue to improve and just really keep those pieces around him healthy, this offense could really take off."
---
For more, tune in to SiriusXM NFL Radio for exclusive insights from NFL insiders and hear from your favorite players and coaches as they prepare for the upcoming season. Don't miss out on the inside scoop and analysis on the SiriusXM App.
---
---
---