Pay tribute to J Dilla's musical influence & more during 'Save the Music's J Dilla Day'
Come get it when LL COOL J's Rock The Bells Radio (Ch. 43) and Hip Hop Nation (Ch. 44) air a special conversation with J Dilla's mom and more.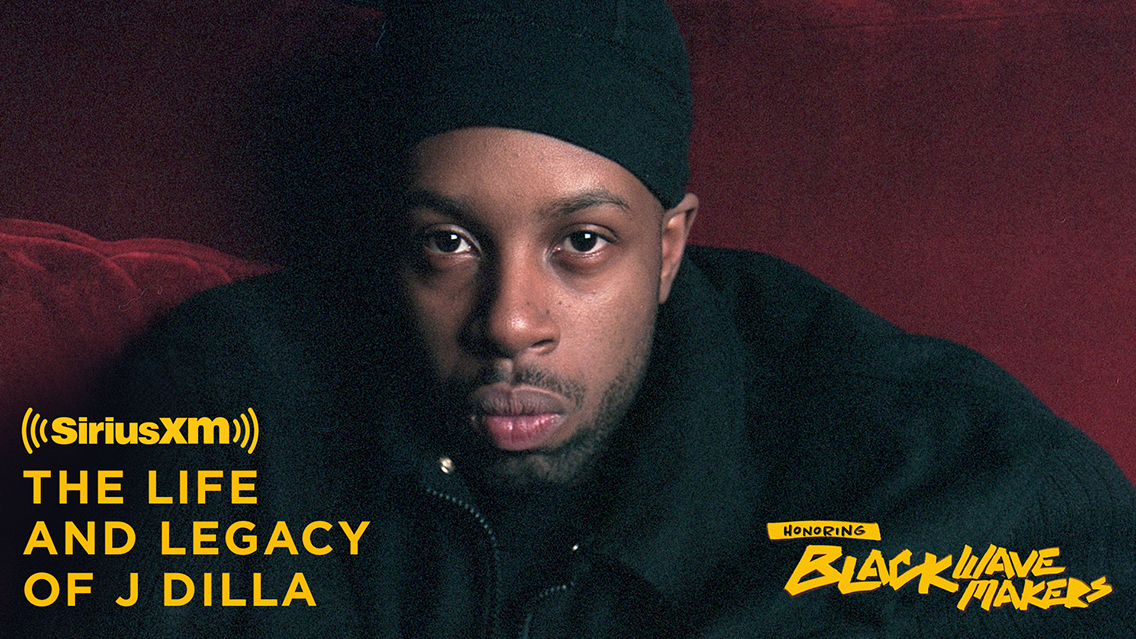 Pay homage to the King of Beats when LL COOL J's Rock The Bells Radio (Ch. 43) and Shade 45 (Ch. 45) celebrate J Dilla Day on February 7 in honor of the highly influential rapper and producer and Detroit hip-hop icon.


In honor of both Black History Month and the late J Dilla's birthday (also on February 7), Save the Music's J Dilla Day will pay tribute to his life and legacy throughout the day with an exclusive conversation with his mother, Maureen Yancy. Also, during the special, hear details about Save the Music's J Dilla Tech Grant, which offers new pathways for students interested in the art and science of beat-making, music production and more by delivering the future of music-learning through innovative tech tools and curriculum outside the traditional music programs.
---
Related: Check out SiriusXM's exclusive Black History Month artist music channels
---
The J Dilla Day honors continue when Eminem's Shade 45 airs an episode of The Lord Sear Special hosted by DStroy with Ma Dukes at 2:30pm ET and J. Rocc mix at 9pm ET where President of the World Famous Beat Junkies puts together a super collective mix of Dilla productions exclusively for the channel. Also, don't miss DJ Premier live from HeadQCourterz paying tribute with the kicks and snares on February 8 at 8pm ET.
J Dilla, born James Dewitt Yancey on February 7, 1974, came up in the underground Detroit hip-hop scene and quickly made a name for himself with his unique, complex production style and passion for the genre. He has collaborated with and created beats for Proof, Janet Jackson, The Pharcyde, Erykah Badu, A Tribe Called Quest, Q-Tip, De La Soul, Busta Rhymes, Madlib, Kanye West and others, as well as rapping and producing for his own groups, Slum Village and Soulquarians. Despite his death at only 32 years old, J Dilla's impact on Black culture and music as a whole lives on with many citing him as one of the most influential producers in hip-hop. A 20th anniversary edition of his debut studio album, Welcome 2 Detroit, was released last year featuring the original 16 tracks, plus instrumentals, bonus mixes and more.
---
Related: Test your knowledge of the hottest hip-hop with this hype-worthy quiz
---
For more information about SiriusXM's Black History Month programming, click here.
---
---
---