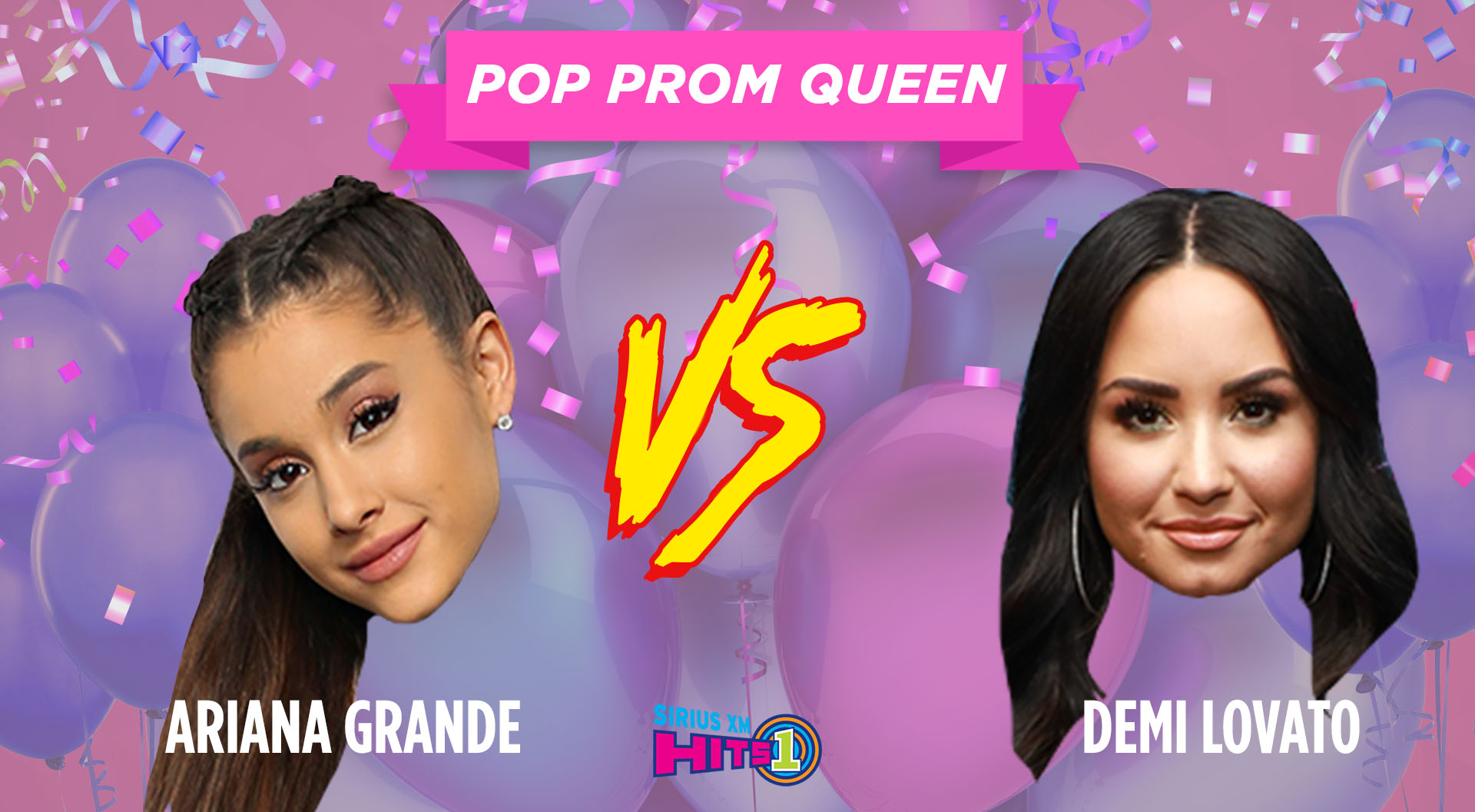 Your votes have been counted, and it's all come down to this: the SiriusXM Hits 1 Pop Prom finals. Who will be crowned this year's king and queen?
Guys Finals – Brendon Urie vs. Louis Tomlinson
In the guys' semi-finals, Brendon Urie beat out Harry Styles, and Louis Tomlinson overtook bandmate Liam Payne. Will you Pray for the Wicked and vote for Urie, or say Miss You to Tomlinson and crown him king for the second year in a row? Their Pop Prom fate is in your hands!


Catch up with the guys during their recent SiriusXM Hits 1 interviews.
Brendon Urie answers fan questions from Twitter
Louis Tomlinson may write a song with One Direction bandmate Liam Payne
Ladies Finals – Demi Lovato vs. Ariana Grande
It's time to crown one of these pop queens prom queen. (We wish we could break apart the crown like Cady Heron and give Demi Lovato and Ariana Grande both a piece, tbh.) In the previous round, Lovato edged out Selena Gomez, and Grande came out ahead of Taylor Swift. Now it's up to you which lady wins it all.


---
---
---