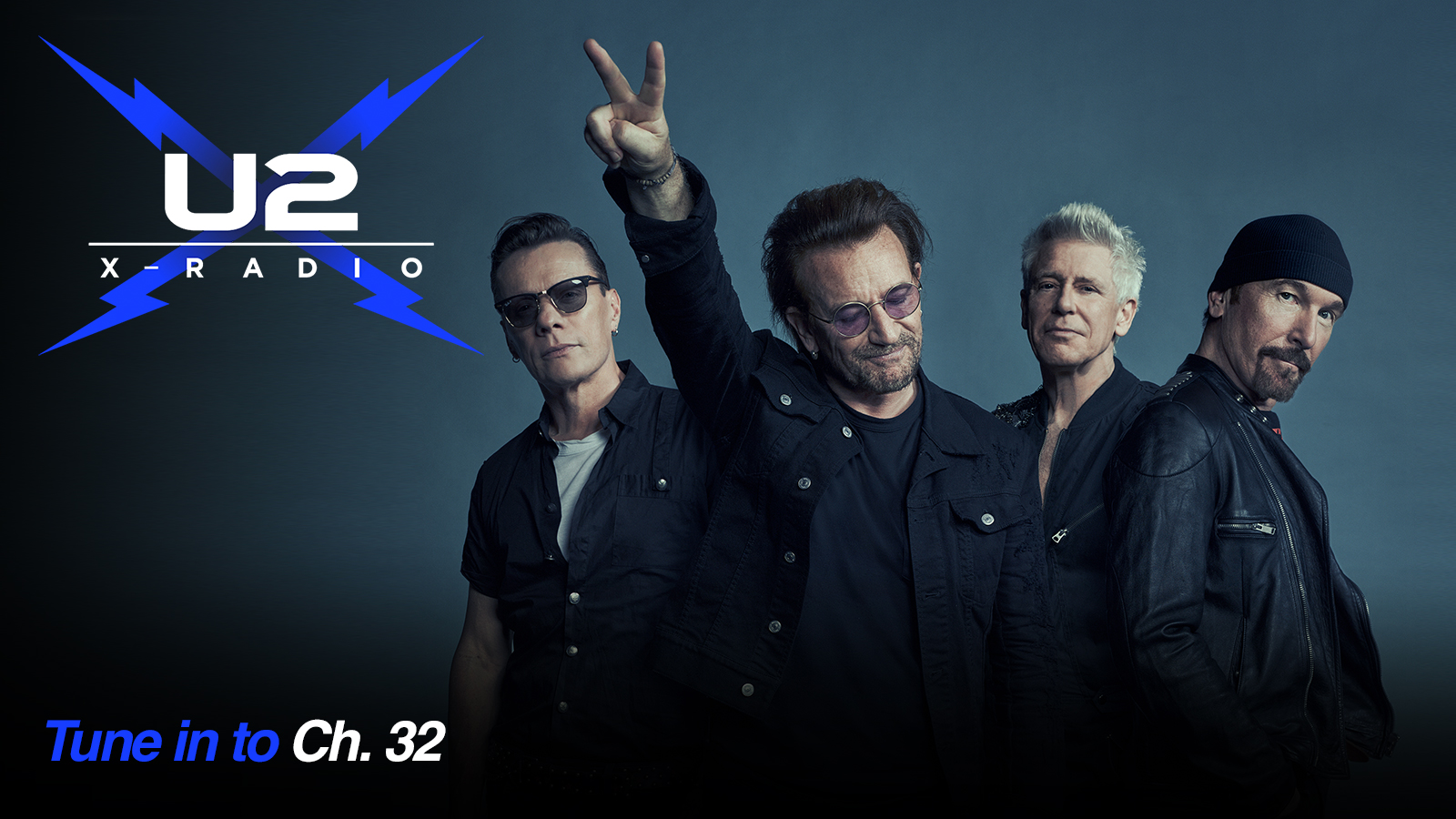 Heard about SiriusXM's new U2 channel, but still haven't found what you're looking for in terms of programming? Let us light your way. Check out descriptions for new U2 X-Radio (Ch. 32) shows and specials below, and click here for an ongoing schedule of U2 X-Radio programming.

BONO CALLING
Bono explores seven questions about life, work, hope, and the future with guests from every discipline — from world leaders to local activists to movie stars. First up in the series is BONO CALLING CHRIS ROCK.

CLOSE TO THE EDGE

 The Edge talks with fellow musicians, artists, and thinkers in this series of revealing conversations about the creative process and more.
U2's MIXTAPE
Hear how U2-X Radio began with a two-hour mixtape experience personally curated and presented by the band themselves.
DISCOTHÈQUE
Electronic music pioneer Paul Oakenfold presents a weekend dance show featuring U2 remixes and club mixes alongside electronic music from other artists and friends for the ultimate summer soundtrack; it's more Manchester than Miami!
DESIRE
A show hosted by the U2 audience themselves; each episode, a different voice will take to the airwaves to tell their own U2 story and play their five favorite tracks.
ELEVATION WITH JOHN KELLY
A weekly show celebrating good news and ideas from the worlds of science, medicine, faith, and the arts. Hosted by Irish broadcaster and writer John Kelly, ELEVATION WITH JOHN KELLY will feature music and poetry, interviews with artists, activists, thinkers, and scholars, plus the occasional member of U2. Upcoming guests include civil rights attorney Bryan Stevenson (who was depicted in the 2019 film Just Mercy).
[GUEST] PLAYS U2
Tune in to hear fellow artists and friends talk about their favorite U2 songs, kicking off with MATTHEW McCONAUGHEY PLAYS U2.
THE DAN HEGARTY SHOW
Irish radio presenter Dan Hegarty hosts from Dublin each week, playing plenty of U2 and music from new and breaking Irish bands.
U2 APOLLO CONCERT
U2 took a one-night detour from their eXPERIENCE + iNNOCENCE Tour to perform for the first time ever at Harlem's world famous Apollo Theater. This special invitation-only concert exclusively for SiriusXM subscribers took place on June 11, 2018.
---
---
---