By Claire B Lang, host of SiriusXM NASCAR Radio's "Dialed In"
Betty Jane France, widow of former NASCAR Chairman and CEO William C. France, passed away Monday night and I will truly miss her. I will always feel lucky that I got to know her personally through interviews and can only hope that perhaps I can help to carry her spirit and energy on to another generation.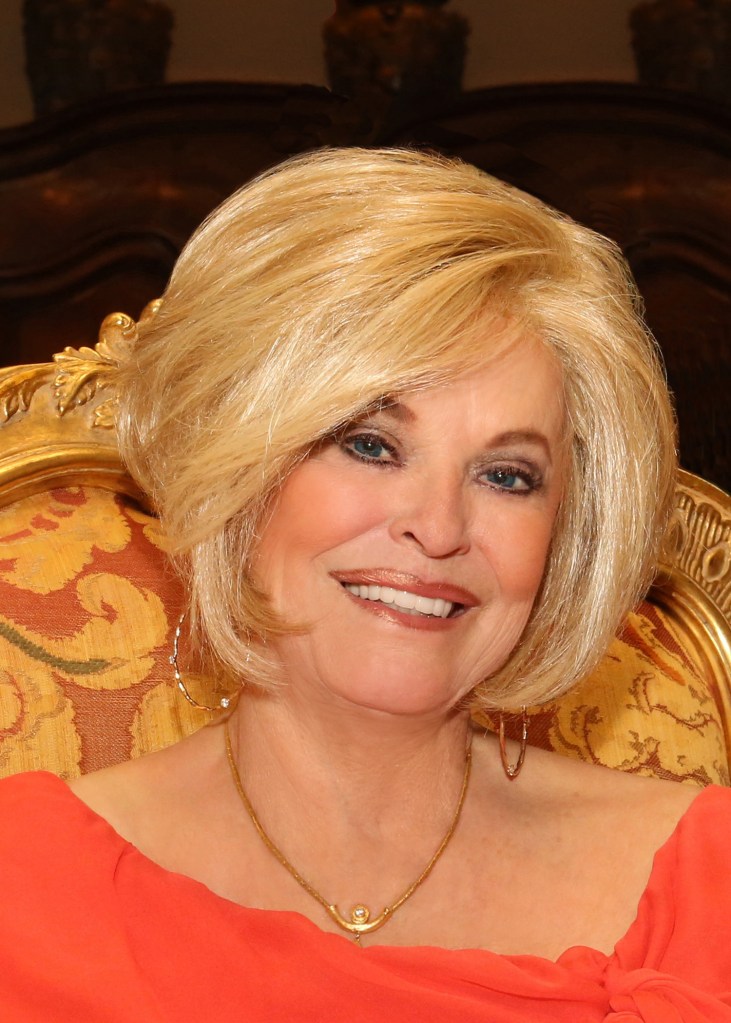 Betty Jane was a truly amazing woman who was way ahead of her time. I feel honored that despite her granting only limited interviews that she not only agreed to join me for numerous sit-downs but that she gave me the gift of opening up to me so that I could get to know her. It is only because she was so giving to me in the interviews we had and in our conversations both on and off-air that I was able to truly tell her story and paint a picture of this one-of-a-kind woman on SiriusXM NASCAR Radio.
In fact, one of those interviews was scheduled for this week on my show "Dialed In". I'm sorry that I won't get yet one more interview full of stories and history and laughter and heart with Betty Jane France.
Over the years Betty Jane and I had conversations in interviews that told a story of her love for NASCAR as it grew and of her family, which she adored. We had laughs, that included a visit to her house for tea and we talked about everything from our joint love for riding motorcycles to my grandmother and hers being formidable women. Yep, she rode a motorized bike in the day, clad, she told me, in the most beautiful cream colored leather riding attire. She told me that in that spectacular outfit she flew over the handlebars in a spill one day worried not about her safety but her beautiful leathers as she flew over the front of the motorcycle towards the mud. We had one of many laughs we shared over the years that day.
This is a woman who achieved much, who had the ear of her husband Bill France Jr. and his father Bill France Sr. as they built NASCAR. Bill France Sr. adored Betty Jane and knew that a classy, extremely smart woman with a charismatic personality who had a zest for life, a heart for helping others and a passion for NASCAR and its fans would do great things as a partner to his son.
The Executive Vice President and Assistant Treasurer of NASCAR, Betty Jane was the mother of NASCAR Chairman and CEO Brian France and International Speedway Corporation CEO Lesa France Kennedy. Betty Jane also served as chairwoman of the NASCAR Foundation, which was formed in 2006. I have served on the committee that helped to select the finalists for the Betty Jane France Humanitarian Award the last several years. I knew of her passion for helping NASCAR fans who gave of their time in non-profit endeavors to help children and how her vision was that through the award, they would be rewarded and supported.
I knew how excited that Betty Jane was to have the upcoming NASCAR Foundation inaugural Honors Gala at the Marriott Marquis in New York City scheduled for September 27. Unfortunately, she did not live to see the event only a few short weeks away. It was a dream of hers to have the foundation showcased on a "big stage" where one finalist is awarded the Betty Jane France Humanitarian Award and $100,000 to help the charity that they were recognized by her foundation for. However, her legacy of helping children through the award lives on and I have no doubt that Betty Jane France will be watching over the gala from above.
I had heard that Betty Jane didn't do many interviews when I sought out a sit down with her in 2011. I was hoping that I could nail the interview and while I had never met her, I had read her history and the role she played in the sport. Before women came to race tracks very much, Betty Jane France, as a young bride, convinced her husband, Bill France Jr., that having tea and social events with women to introduce them to the sport was the right thing at the time. Boy, was it.
Betty Jane was a woman who liked to live life. She played poker and was pretty darn good at it. As I rode up in the elevator to the upstairs of her house before that first interview, she showed up early and I used an expression of mine that I wasn't "fluffing her skirt" by saying that she looked even better than the pictures of her. She laughed so hard, I started laughing and she asked if she could steal the expression she liked it so much.
We laughed a lot that day.
I have never had an interview where I felt more in tune with a person than Betty Jane France. She laid down the history that led to me even getting a chance to kick a door down for women like myself in my sport. She gave me a tour of her house including closets and private rooms and I was so delighted to learn that this woman who was so respected and had accomplished so much and was at the top of the chart as far as the history of NASCAR was a spitfire, was full of fun and was something really special. I started the interview nervous to get it right and I left feeling that her spirit and mine — although from different eras and different places in life — were one and the same.
It made me feel happy to know this.
Over the years, I have treasured the times I have interviewed Betty Jane France, and could never get enough of her talking about having the ear of the men in the day that built the sport and of the history that she lived and played a part in as the sport grew. Most impressive is how she grew with the times, got the most out of life, had lots of friends, did great things for others and raised a family including grandson Ben Kennedy. Kennedy is a kind-hearted, caring young race car driver who just won his first NASCAR Camping World Truck Series race. I couldn't wait to hear Betty Jane's excitement over his first series win in the interview I had scheduled with her this week. When I heard she passed I stopped for a moment in sadness and then thought…thank God she got to see Ben win.
Not only did she leave a great family including son Brian who is at the helm of NASCAR but she passed her great spirit on through her daughter Lesa France Kennedy who was named "The Most Powerful Woman in Sports" by Forbes. Lesa, I have found, has many of the amazing qualities of her mother.
And so, the interview that was scheduled for this week…….won't happen.
Luckily, I have many interviews and tapes of those interviews and special moments to remember my times with Betty Jane France by.
A song by Diamond Rio comes to my mind over the interview with Betty Jane that did not happen this week. It's "One more Day"… which I plan on playing on my show "Dialed In" on SiriusXM NASCAR Radio after running an interview with her at 9:00 p.m. ET Wed night.
"One more day….One more time
One more sunset maybe I'd be satisfied
But then again….I know what it would do
Leave me wishing still, for one more day with you"
I know that if I had done that one more interview that was scheduled this week with the one and only Betty Jane France on "Dialed In" it would just leave me wishing for yet another one down the road.
---
---
---