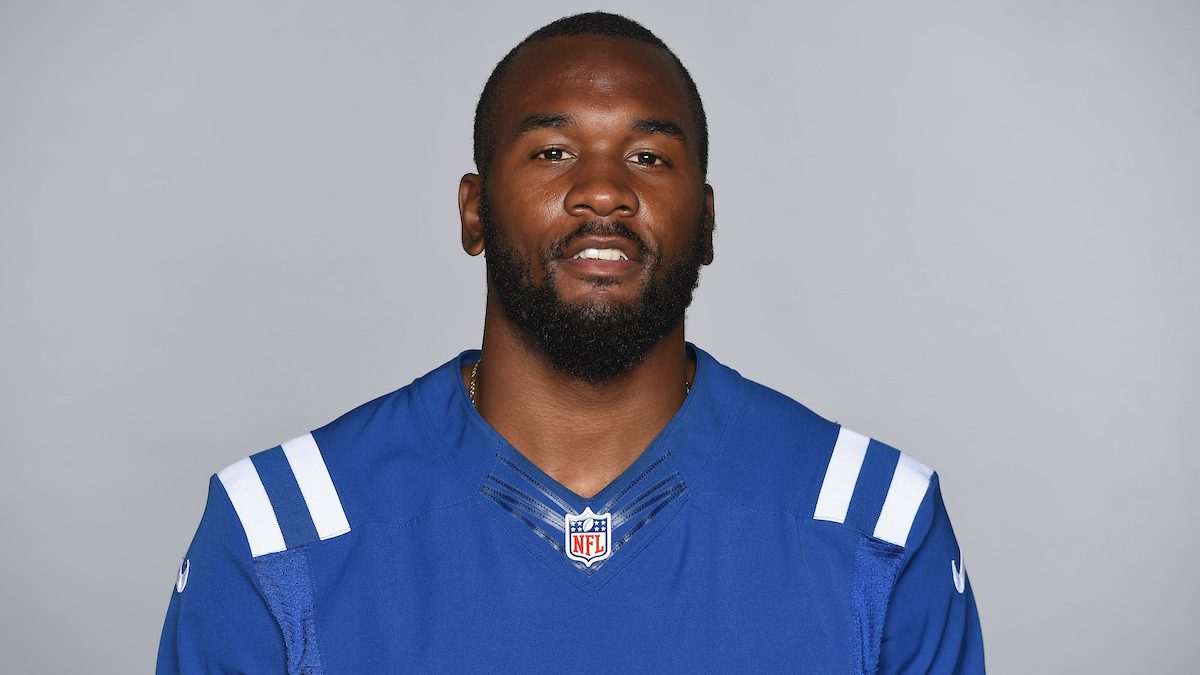 Indianapolis Colts linebacker Darius Leonard. (AP Photo)
A week ago, the Indianapolis Colts snapped the Houston Texans' winning streak at nine. On Sunday, they ended the Dallas Cowboys' winning streak at five.
And after their 23-0 pounding of the Cowboys, the 8-6 Colts find themselves in the thick of the AFC playoff hunt and a team commanding plenty of attention from around the NFL.
'We've just been playing hard on all three phases'
"We're just trusting each other," rookie Colts linebacker Darius Leonard told Steve Torre and Bill Lekas on The Sunday Drive. "We've just been playing hard on all three phases and just going out and competing and not backing down from nobody."
"Our defensive line got after Dak (Prescott) pretty well, so salute to the defensive line." –Colts linebacker Darius Leonard
Leonard did plenty to contribute to the Colts' efforts to shut down Cowboys star running back Ezekiel Elliott, who was held to 87 rushing yards. Leonard finished with 11 tackles, including one for loss, and had two pass defenses. The Colts also limited standout receiver Amari Cooper to four catches for 32 yards.
'We just eliminated the big-play ability'
"We just did what we always do, try to stop the run early try to make Dak (Prescott) beat us with his arm," said Leonard of Prescott's 206-yard, one-interception, no-touchdown day. "That's what we did. Our defensive line got after Dak pretty well, so salute to the defensive line. And we just eliminated the big-play ability."
---
---
---