Hurricane Matthew postpones LSU-Florida, Georgia-South Carolina, other college football games
Sporting events across the southeastern United States are being postponed in advance of Hurricane Matthew's projected impact.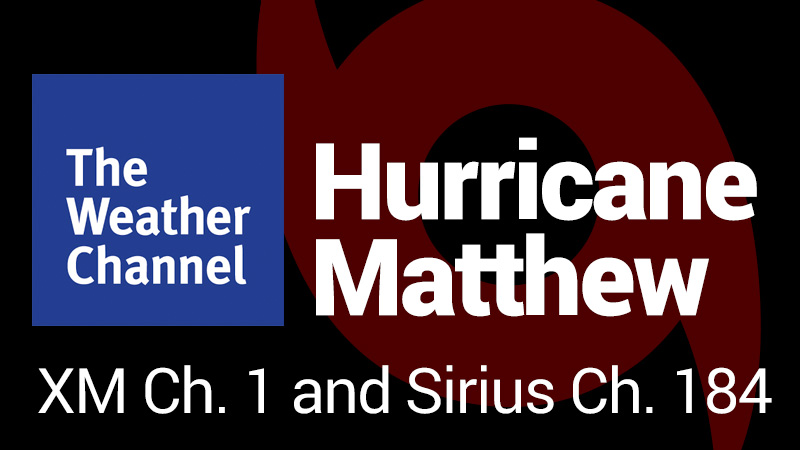 The southeastern states of Florida, South Carolina, Georgia and more are "battening down the hatches" in preparation for the powerful, Category 4 storm, Hurricane Matthew, which will be making landfall between now and midday Friday on the southern US coastline. The large storm is expected to drench much of the region with rain, while also delivering powerful winds, university administrators across the anticipated area of impact are wisely postponing sporting events as a precautionary measure.
Games that have already been postponed or rescheduled include:
LSU-FLORIDA
GEORGIA-SOUTH CAROLINA *Postponed until Sunday, 10/9 at 1:30 pm*Now airing on Sirius 119 / XM 190
CHARLOTTE-FLORIDA ATLANTIC *Rescheduled for 10/9*
SOUTH CAROLINA STATE-BETHUNE-COOKMAN
ALBANY STATE-CHARLESTON SOUTHERN
TULANE-CENTRAL FLORIDA *Rescheduled for Nov. 5th*
Notably, Georgia's visit to South Carolina now being played on Sunday afternoon instead of Saturday evening will be airing on Sirius 119/XM 190.
Louisiana Stata, Florida and Southeastern Conference officials in their press release announcing the postponement made it clear that the safety of the citizens of the State of Florida, the State's infrastructure and the projected impact of Matthew all take precedent over the game, which will be rescheduled for later in the 2016 season if possible.
Surprisingly, Florida State's visit to Miami is still on. We'll be sure to update any other games as we get wind of schedule changes.
Are you in the path of Hurricane Matthew? Here's a quick checklist of things you can do to make preparations:
One gallon of water, per person, per day, for three days (minimum)
Three-day supply of non-perishable foodstuff (think canned goods, dry goods that are kept in a water-tight container)
A can opener
A whistle to signal for help
Flashlight or head lamp AND extra batteries
Battery-powered or hand crank radio
Maps of your area, toss in a pen for good measure
Cell phone (with a back-up battery)
Moist towelettes and hand sanitizer
First aid kid
Be sure to check out the NOAA's full list of hurricane preparedness here. You can also stay informed about Hurricane Matthew's approach on Sirius Ch. 184 and XM Ch. 1.
---
---