Howard Stern launches SXM's new Hollywood studio complex with star-studded lineup
The Stern Show was live from the West Coast as Howard, Robin Quivers, and the rest of the gang commemorated the launch of SiriusXM Hollywood Studios with some of the biggest superstars in entertainment.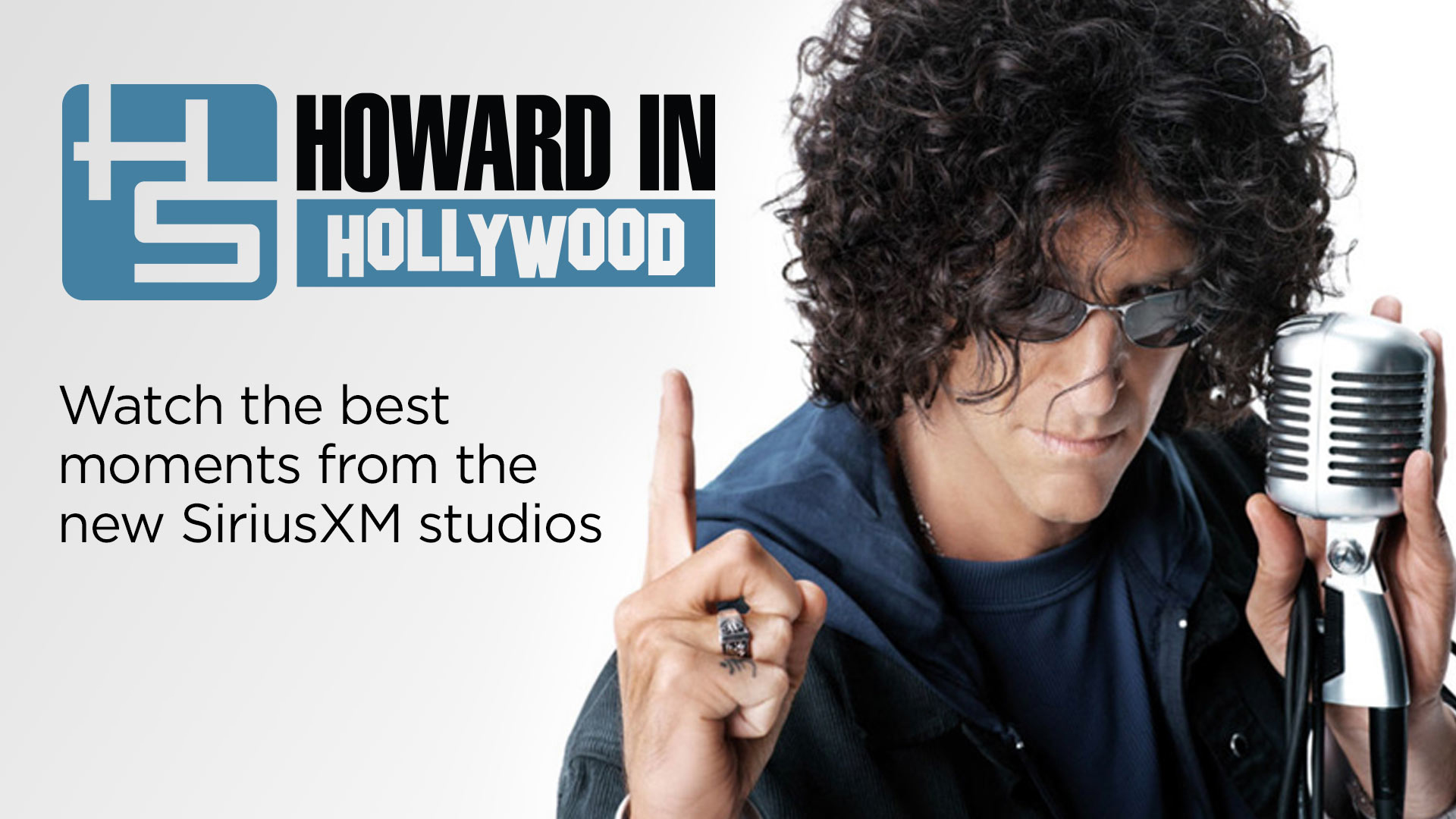 Howard Stern commemorated the official grand opening of SiriusXM Hollywood Studios this week, welcoming some of the biggest superstars in entertainment for news-making interviews, comedy, and live performances.
Howard Stern's first West Coast broadcast in almost 20 years kicked off with a star-studded first show including guests Jennifer Aniston, Robert Downey Jr., Jimmy Kimmel, Adam Levine, and Arnold Schwarzenegger. Widely praised as the best interviewer in the business, Stern's conversation with Aniston revealed whether a Friends reunion is in the works.
Stern's talk with Downey Jr. touched on his Iron Man legacy and Martin Scorsese's criticism of Marvel movies.
Maroon 5's Adam Levine and James Valentine also performed their new song "Memories," a tribute to the band's manager who recently passed away.
Subsequent shows featured an uproarious interview with Seth Rogen and Snoop Dogg, and a deeply personal 75-minute interview with Demi Moore.
The special week ended with a bang when one of the world's best-selling rock bands, Green Day, performed a fully electric set in the special Howard Stern Studio created for the week at SiriusXM Hollywood. The five-time Grammy Award-winning band performed two of their biggest hits, "American Idiot" and "Wake Me Up When September Ends," as well as their newest single, "Father of All…," which is also the title track of their forthcoming thirteenth studio album.
"We knew there was only one way to launch SiriusXM Hollywood. It could only have been Howard Stern," said Scott Greenstein, President and Chief Content Officer, SiriusXM. "Howard has never been bigger, and brought the excitement, skill, energy, and star power to our new Los Angeles headquarters that put us instantly at the forefront of Hollywood media. Now that our official launch has been an unparalleled success, we're looking forward to delivering more world-class entertainment across talk, comedy, and music to our 100 million SiriusXM and Pandora listeners from SiriusXM Hollywood."
SiriusXM's new Hollywood studios in Los Angeles are located in a flourishing community for media companies. Along with cutting-edge studios, the complex is also home to "The Garage," a new performing space that has already hosted a private concert by the Dave Matthews Band exclusively for SiriusXM subscribers.
SiriusXM subscribers with streaming access can listen to SiriusXM's 200+ channels – including Howard 100 and Howard 101 – at home on a wide variety of connected devices including smart TVs, Amazon Alexa devices, Apple TV, Sony PlayStation, Roku, Sonos speakers and more. Go to www.SiriusXM.com/AtHome to learn more.
Watch more in-studio video interviews from the special week below!
Snoop Dogg & Seth Rogen talk about smoking weed with each other
Arnold Schwarzenegger talks politics, the afterlife & his new movie 'Terminator: Dark Fate'
Adam Levine & James Valentine perform Maroon 5's new song about late manager
Jimmy Kimmel talks vacationing with Howard, his love of David Letterman & bombing at Bill Gates' roast
---
---
---