Howard Stern Surprises Listeners with a Star-Studded Summer Broadcast
The takeover included Jimmy Fallon, Drew Barrymore, Robert Downey Jr., Brooke Shields, and Jon Bon Jovi.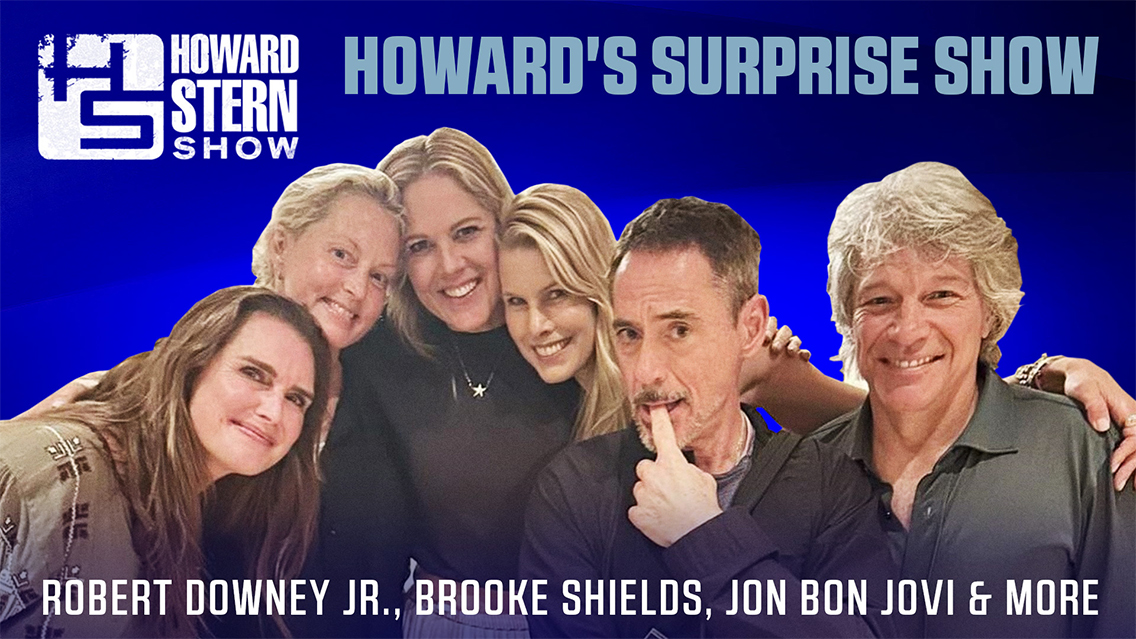 Howard Stern may be the only person who could bring Jimmy Fallon, Drew Barrymore, Robert Downey Jr., Brooke Shields, and Jon Bon Jovi together on air.
---
Listen to the full special on the SiriusXM App now
---
During a dinner party Sunday night to celebrate his wife's birthday, he was hit by a sudden desire to share some songs, jumping into his basement studio with some special guests.
"I obviously can't get along without an audience all summer," Howard said to kick off the impromptu broadcast in the middle of his summer vacation. "I thought it'd be fun — I was sitting and playing music, and I thought we would play music. I would go back to my roots of being a DJ."
He casually added, "I have a bunch of people over," before turning the controls over to some very famous friends for the next hour.
Taking over the Howard 100 airwaves, Drew Barrymore played "Don't Bring Me Down" by Electric Light Orchestra, Robert Downey Jr. chose "Inside Out" by Phil Collins, Jimmy Fallon shared "Killing in the Name" by Rage Against the Machine, and Jon Bon Jovi selected "Hotel California" by The Eagles, making for the ultimate celebrity mix.
The moments in between the songs featured some wild celebrity interactions.
Howard Stern's surprise takeover comes about two months after he helped SiriusXM launch its new Miami studios — SiriusXM Miami. The new state-of-the-art studios officially opened on May 1 with a special week of shows and performances. Howard kicked off a star-studded week of exclusive specials from SiriusXM Miami and interviewed stars such as Carrie Underwood, Anitta, Pitbull, and more.
---
---
---