Listen to No. 12 Oklahoma Sooners vs. No. 3 Texas Longhorns Red River Rivalry
You can listen to every snap live from the Cotton Bowl on the SiriusXM App and in car radios.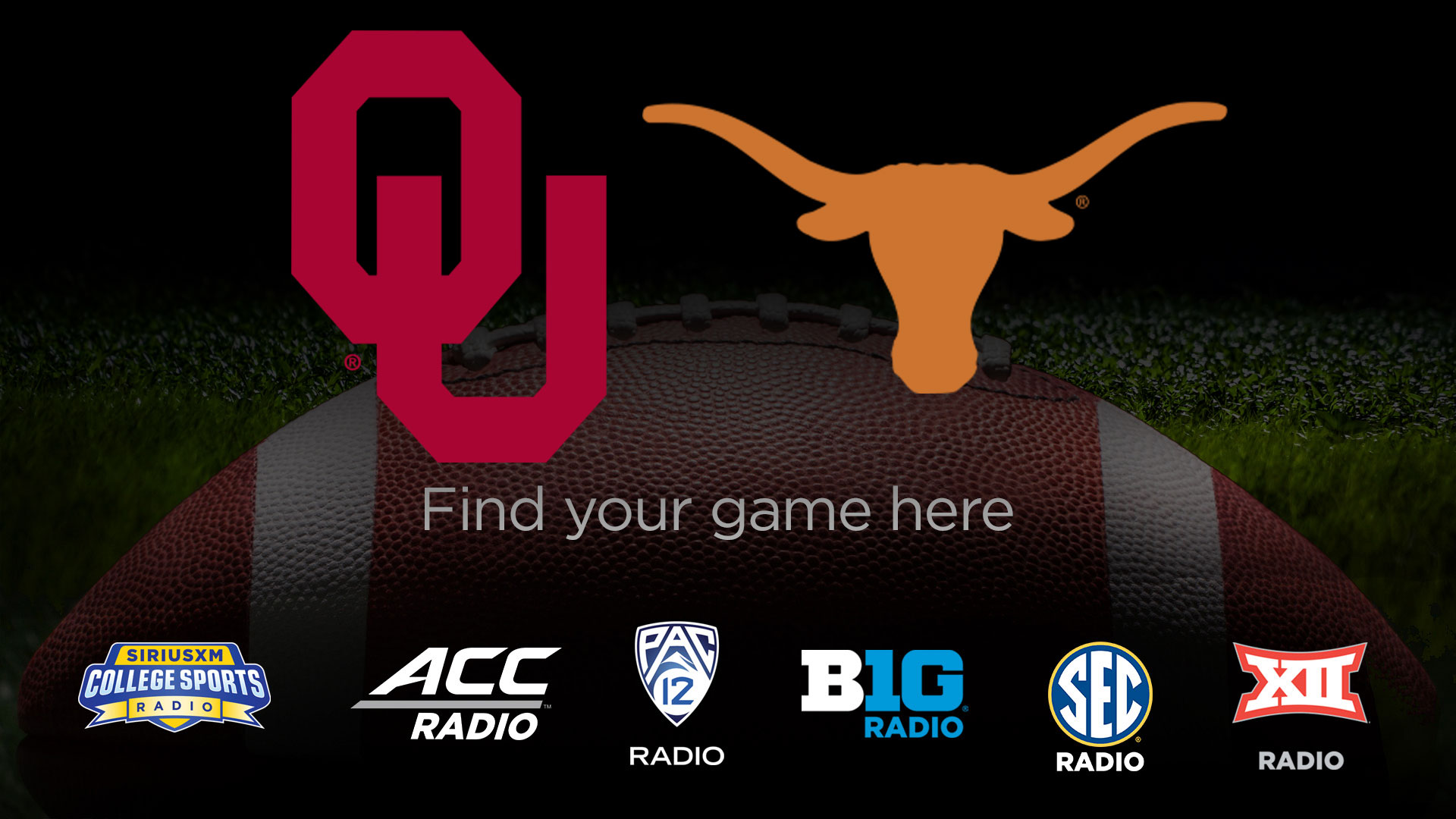 The No. 12 Oklahoma Sooners are headed to Dallas, TX, to take on the No. 3 Texas Longhorns on October 7 at 12pm ET. You can listen to every snap live from the Cotton Bowl on the SiriusXM App and in car radios with your choice of the home or away feed.
---
Stream the Oklahoma Sooners broadcast (Ch. 82)
Stream the Texas Longhorns broadcast (Ch. 953)
---
Away: Oklahoma Sooners
The Oklahoma offense is firing on all cylinders, thanks in large part to their redshirt senior quarterback, Dillon Gabriel. Gabriel has had a spectacular start to the season, ranking among the nation's top 10 in multiple categories. In his last game, Gabriel completed 26 of 39 pass attempts for 366 yards and three touchdowns, while also rushing for 37 yards and scoring two touchdowns, marking a career-first for him.
The Sooners' receiving corps is deep and dangerous, with ten different players catching at least one pass in their recent game. Standouts like Jalil Farooq and Drake Stoops led the way, along with newcomers like Brenen Thompson, who made his debut with a spectacular 54-yard reception.
Oklahoma's defense is equally impressive. Billy Bowman made a remarkable impact by scoring the game's first points with a 44-yard interception return for a touchdown. This play marked OU's first pick-six on an opponent's opening possession since 2005.
Freshman defensive back Peyton Bowen has been a force to be reckoned with, blocking a second-quarter punt that resulted in a safety and extended OU's lead. Impressively, Bowen now shares the national lead with two blocked punts in a season, a feat last achieved by a Sooner in 2006.
Linebacker Danny Stutsman continues to shine on the defensive side, leading the Sooners in tackles with six and contributing a tackle for loss, bringing his season total to 9.0, the second-highest in the Big 12.
Home: Texas Longhorns
The Texas Longhorns come into this matchup with impressive performances of their own. Junior wide receiver Adonai Mitchell recently had a breakout game, setting career highs with 10 receptions and 141 receiving yards in their victory against Kansas. The Texas offense was led by quarterback Quinn Ewers, who threw for 325 yards.
Running back Jonathon Brooks had a standout performance against Kansas, rushing for a career-high 218 yards, marking the fourth-highest rushing total by a Longhorn against a ranked opponent.
In their recent victory over Kansas, the Longhorns demonstrated their offensive prowess, amassing 336 rushing yards and 325 passing yards. This marked the seventh time in program history that Texas achieved both a 300+ yard rushing and passing game.
Texas' defense showcased its strength by not allowing Kansas to convert any third-down opportunities for a first down, a remarkable feat considering the Jayhawks entered the game with an FBS-best 60.5% conversion rate.
---
Texas Longhorns Home Feed:
SiriusXM channel 199 in your vehicle
Channel 953 on the SiriusXM App
Oklahoma Sooners Away Feed:
SiriusXM channel 82 in your vehicle
Channel 82 on the SiriusXM App
---
Want to listen to more games? Throughout the 2023 College Football season, SiriusXM listeners get access to dozens of game broadcasts each week involving teams from the ACC, Big Ten, Big 12, Pac-12, SEC, and other conferences — plus Army, Navy, HBCU football and more. For more information about SiriusXM's college football offerings, click here.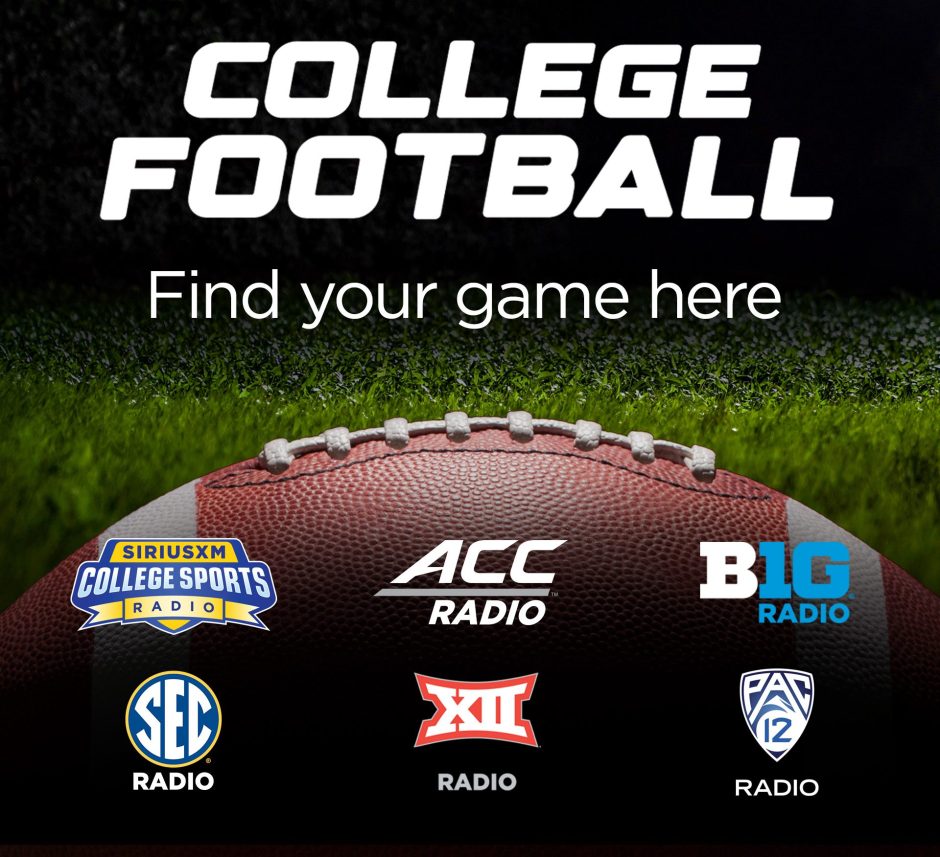 ---
---
---