Listen to No. 8 Oregon Ducks vs. No. 7 Washington Huskies on SiriusXM
You can listen to every snap live from Husky Stadium on the SiriusXM App and in car radios.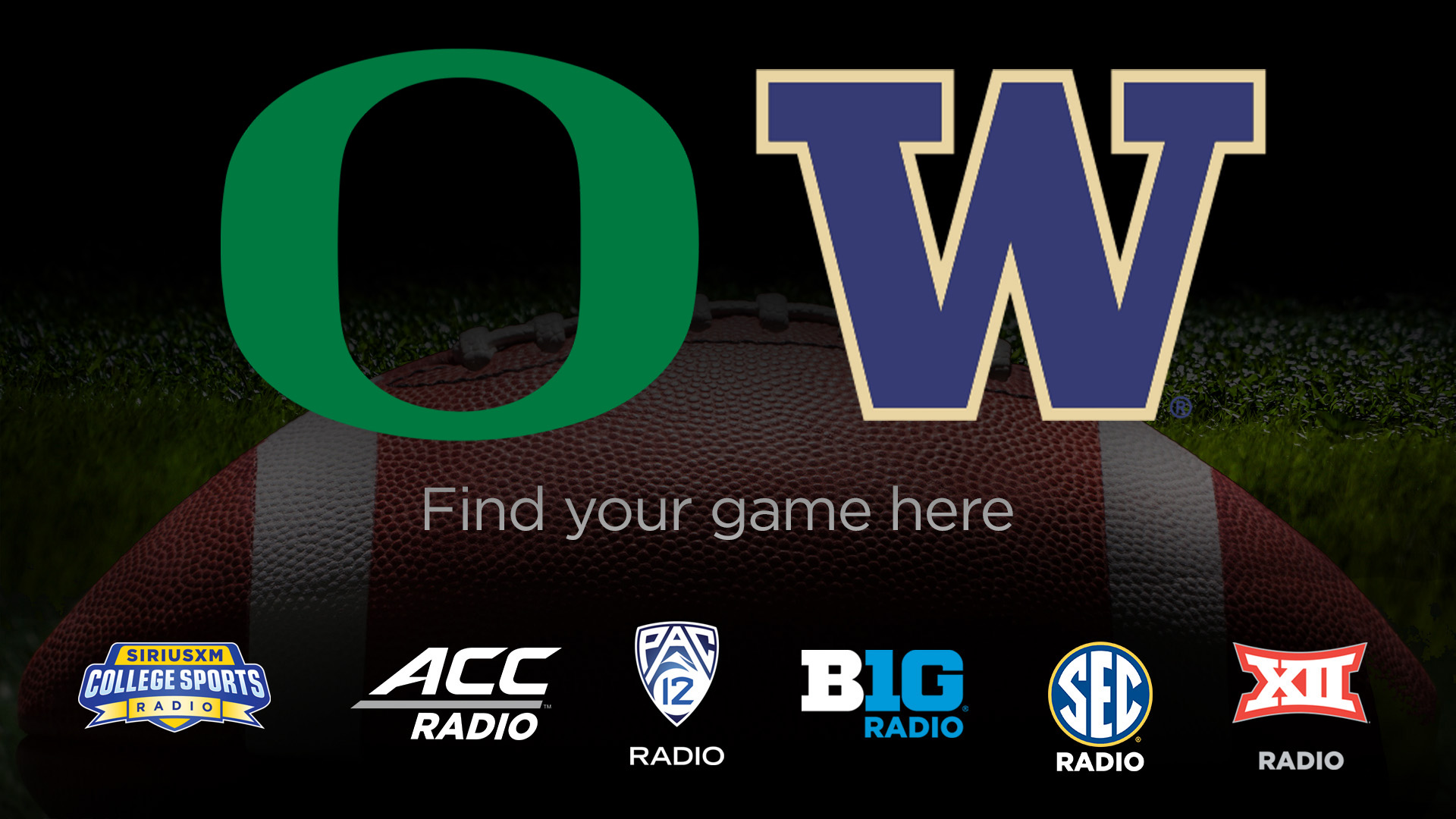 The No. 8 Oregon Ducks are headed to Seattle, WA, to take on the No. 7 Washington Huskies on October 14 at 3:30pm ET. You can listen to every snap live from Husky Stadium on the SiriusXM App and in car radios with your choice of the home or away feed.
---
Stream the Washington Huskies broadcast (Ch. 959)
Stream the Oregon Ducks broadcast (Ch. 960)
---
Away: Oregon Ducks
Quarterback Bo Nix has been nothing short of sensational, boasting an incredible 80.4% completion rate, a feat achieved by only a select few in the last two decades. In fact, he joins the exclusive company of Geno Smith and Robert Griffin III as the third player since 2000 to complete at least 80% of his passes through the first five games of a season, with over 100 pass attempts. Furthermore, he ranks among the nation's top quarterbacks, tying for eighth with 15 passing touchdowns and sitting at No. 14 with an average of 291.8 passing yards per game.
One cannot talk about the Oregon Ducks without mentioning WR Troy Franklin. With 32 catches for 535 yards and seven touchdowns, Franklin is a force to be reckoned with. He currently ranks ninth in the nation and second in the Pac-12 with an average of 107.0 receiving yards per game.
Defensively, the Ducks have been formidable, particularly in pass coverage. They hold the second spot in the Pac-12 and 15th nationally with a remarkable PFF pass coverage grade of 91.7. Oregon leads the conference in passing yards allowed per game, giving up just 153.6 yards, and they are tied for the national lead in yards allowed per pass attempt at a mere 4.8.
Home: Washington Huskies
On the other side of the field, the Washington Huskies bring an explosive offensive game to the matchup. Quarterback Michael Penix Jr. has been consistently breaking records and making a significant impact. In just 18 games as a Husky, he has already notched five of the top-10 single-game passing yardage records in UW history. His 2023 season has been exceptional, with standout performances like his 473-yard game against Michigan State, ranking third in UW history.
The Huskies are not just a one-man show. Four different UW receivers, including Jalen McMillan, Rome Odunze, Ja'lynn Polk, and Germie Bernard, have scored rushing touchdowns this season, showcasing their offensive diversity. The team's ability to generate explosive plays is also impressive, with 43 scrimmage plays of 20 yards or more through five games, the highest per-game average in FBS.
Defensively, the Huskies have been solid, boasting eight interceptions, surpassing their 2022 season total. They enter the matchup with the nation's second-longest active winning streak among FBS teams, having secured 12 consecutive victories.
---
Washington Huskies Home Feed:
SiriusXM channel 197 in your vehicle
Channel 959 on the SiriusXM App
Oregon Ducks Away Feed:
SiriusXM channel 198 in your vehicle
Channel 960 on the SiriusXM App
---
Want to listen to more games? Throughout the 2023 College Football season, SiriusXM listeners get access to dozens of game broadcasts each week involving teams from the ACC, Big Ten, Big 12, Pac-12, SEC, and other conferences — plus Army, Navy, HBCU football and more. For more information about SiriusXM's college football offerings, click here.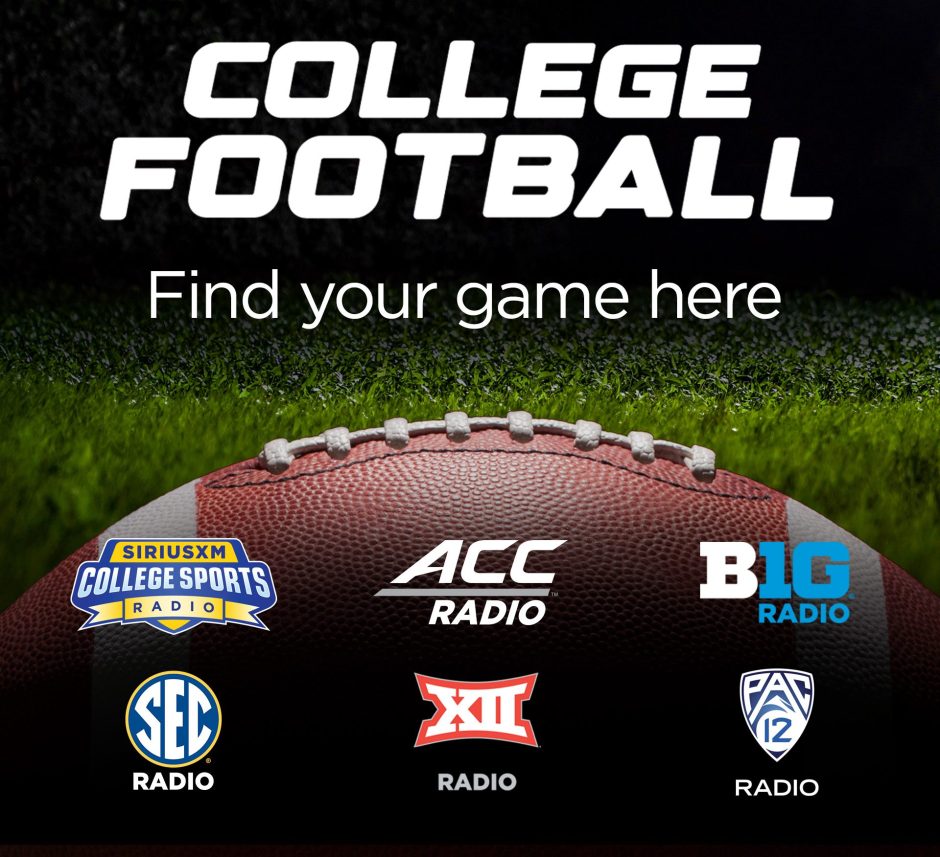 ---
---
---