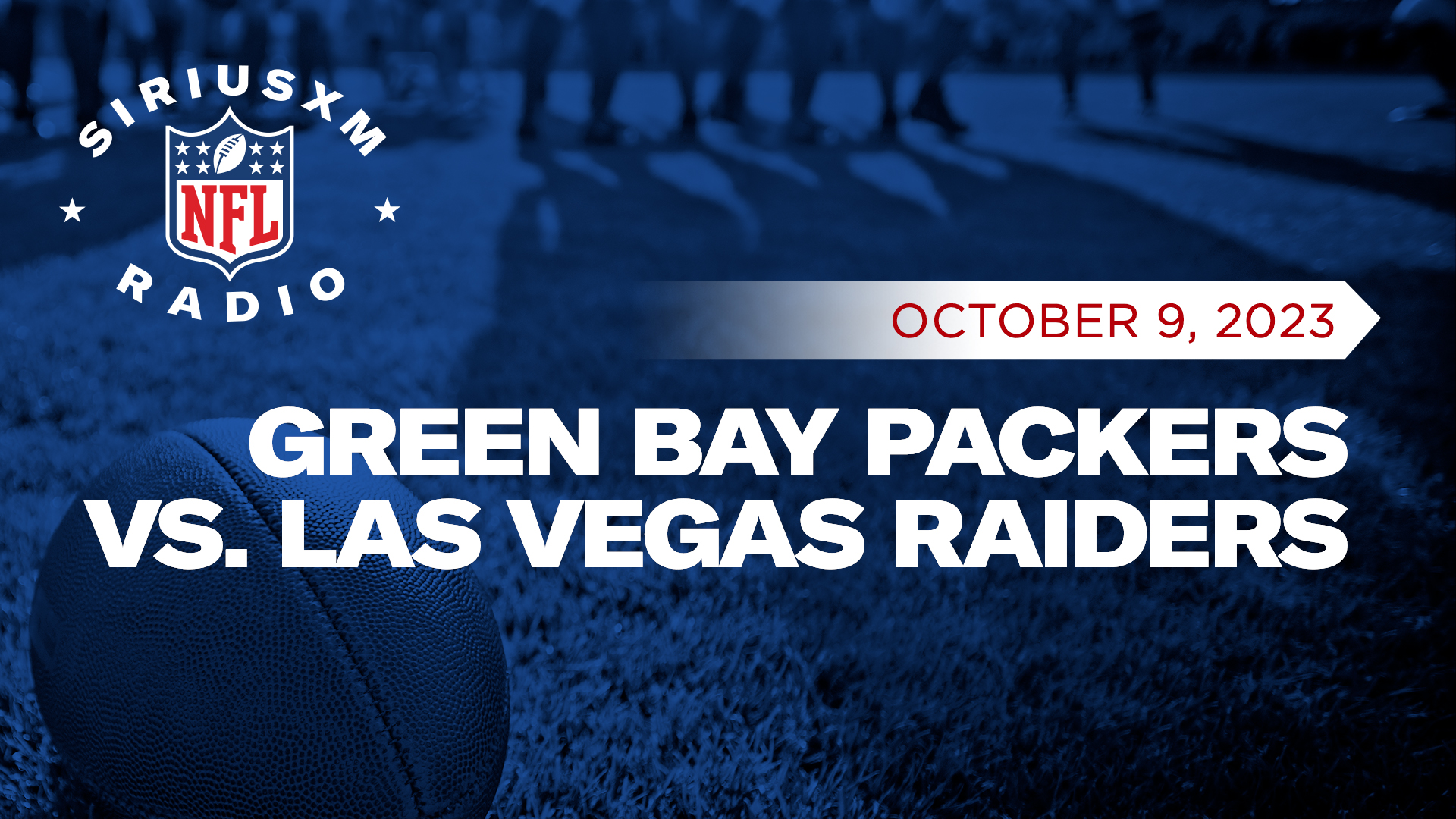 As the NFL's Week 5 matchup for Monday Night Football draws near, football fans are gearing up for an exciting clash between the Green Bay Packers and the Las Vegas Raiders. Here's what you need to know about the key players and storylines.
Listen live to your choice of the home, away, or national feed on the SiriusXM App. Kickoff is October 9 at 8:15pm.
---
Stream the Las Vegas Raiders broadcast (Ch. 816)
Stream the Green Bay Packers (Ch. 811)
Stream the National broadcast (Ch. 88)
---
Home: Las Vegas Raiders
Quarterback Jimmy Garoppolo has a favorable track record against the Packers, boasting 4 touchdowns and a 106.9 passer rating in two career regular-season starts. He's also been lights-out on Monday Night Football, with a 4-1 record, 10 touchdowns, and a 104.2 passer rating in five career starts.
Aidan O'Connell impressed in his NFL debut, completing 61.5% of his passes for 238 yards and a rushing touchdown last week.
Running back Josh Jacobs is a dual-threat with a season-high 139 scrimmage yards last week, and he aims for his third consecutive game with over 80 scrimmage yards. He also rushed for 124 yards in their previous meeting with the Packers. Wide receiver Davante Adams is a primary target, looking to extend his streak of five games with 6+ catches and four games with 75+ receiving yards. He's a primetime performer with 31 career receiving touchdowns.
Defensive end Maxx Crosby has been wreaking havoc with sacks in three of four games this season, including one in the last meeting. He's a prime-time pass-rushing threat.
The Raiders' defense features playmakers like Divine Deablo, who has been a tackling machine at home, and safety Tre'von Moehrig, who snagged his second career interception in Week 4. Marcus Peters is a ball-hawking cornerback with 32 career interceptions, aiming to make a difference in the secondary.
---
Las Vegas Raiders Home Feed
SiriusXM channel 225 in your vehicle
Channel 816 on the SiriusXM App
Green Bay Packers Away Feed
SiriusXM channel 226 in your vehicle
Channel 811 on the SiriusXM App
National Feed
SiriusXM channel 88 in your vehicle
Channel 88 on the SiriusXM App
En Español
SiriusXM channel 227 in your vehicle
Channel 832 on the SiriusXM App
---
Away: Green Bay Packers
Quarterback Jordan Love is set to lead the charge coming off an impressive performance in his last start where he completed 63.9% of his passes for 246 yards, notching both a passing and rushing touchdown. He aims to continue his streak of scoring both ways and has his sights set on a third consecutive game with over 3 TD passes and a 100+ passer rating on the road.
Running back Aaron Jones has been a reliable force, accumulating over 50 scrimmage yards in three of his last four road games. He also made an impact through the air with a touchdown catch in the previous meeting. Jones has been a Monday night sensation, averaging 128 scrimmage yards and 8 touchdowns in his last four Monday games.
Wide receiver Romeo Doubs has been a standout, setting career highs with 9 catches and 95 yards in Week 4. He aims to maintain his streak of three consecutive games with 5+ receptions and 70+ receiving yards. Meanwhile, Christian Watson found the end zone with his first receiving touchdown of the season last week, and rookie Jayden Reed showcased his potential with 55 receiving yards.
On the defensive side, Rashan Gary leads the team with 3.5 sacks, while Quay Walker, coming off a career-high 19 tackles performance, is poised to make an impact once again. Kenny Clark has been a consistent force with 0.5+ sacks in three of four games this season.
---
For more on SiriusXM's NFL programming, visit SiriusXM.com/NFL.
---
---
---