How Prince brought Appollina Kotero back from hypothermia while shooting Purple Rain: 'Don't leave me, I love you'
Prince cemented his place as pop culture royalty in 1984 with Purple Rain, a movie featuring songs from his hit album of the same name that took a fictionalized spin on his humble beginnings in the Minneapolis music scene. The rock opera became … Continued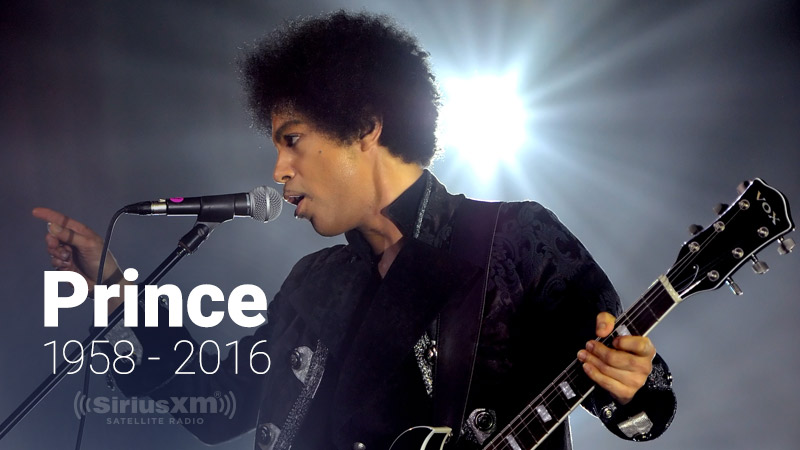 Prince cemented his place as pop culture royalty in 1984 with Purple Rain, a movie featuring songs from his hit album of the same name that took a fictionalized spin on his humble beginnings in the Minneapolis music scene.
The rock opera became a cult classic and even won an Oscar — and launched the career of Appolina Kotero, who played Prince's love interest after his muse and real-life girlfriend Denise "Vanity" Matthews dropped out.
To memorialize the funk icon after his death Thursday, SiriusXM is taking a look back at the project thanks to Sandyland's September 2015 interviews with Kotero and Wendy Melvoin, Prince's backing guitarist in The Revolution who also appeared in Purple Rain.
Kotero, 56, recalled seeing a casting call for the part in the now defunct newspaper Dramalogue and auditioning in spandex pants and a "cool black jacket" by singing When I'm 64 by the Beatles.
But her most special memory came from shooting the famous scene on Lake Minnetonka. After four takes of jumping into the freezing waters, she lost consciousness.
"The nurse took me to a little tent, and I suppose I started to hyperventilate and have hypothermia. Then she starts freaking out, 'We're losing her, we're losing her.' You know when you're falling asleep through that head fog? That's how I felt, like I was kind of leaving," Kotero told host Sandra Bernhard. "The next thing I know, Prince comes in, and he holds me, and he was like, 'Appollonia, please, please don't go.' He's breaking up, and he goes, 'Don't leave me, I love you.' It was just like this really strange dream."
She woke up lying in the legend's arms.
"He hugged me and I started to feel warm again," she said. "I thought, 'He said the L word. He loves me!' I remember I just got a couple of tears in my eyes and I hugged him."
Melvoin, 52, told the story of how she became part of Prince's band while visiting his keyboardist, Lisa Coleman, in New York.
"He was walking down the hallway to his hotel room, and he heard guitar playing coming from Lisa's room and he knocked on the door and said, 'Who's playing?' She's like, 'Oh, it's Wendy playing'. He got kind of wide-eyed and he looked inside and said, 'Play me something.' I was very shy, but I was like, 'Screw it, I'm doing it," Melvoin said. "I just played a really beautiful, big, fat, gorgeous, open cord, as if Joni Mitchell had open-tuned a guitar but I had that with my fingers, my hands could stretch and go into these really beautiful suspension cords. And he just went, 'Wow.'
The next day, she stood in for Dez Dickerson at sound check, and the rest is rock 'n' roll history.
Sandyland airs daily at 12 pm ET on SiriusXM's Radio Andy (Ch. 102).
For a free 30-day trial, check out http://www.siriusxm.com/freeTrial.
---
---
---