How Molly Ringwald helped Andrew McCarthy land the 'hunky' role in Pretty in Pink
Brat Packer Andrew McCarthy melted hearts as preppy teen Blane McDonough in 1986's Pretty in Pink, which celebrated its 30th anniversary in February. But without on-screen love interest Molly Ringwald's input, Blane wouldn't have been the same, the actor revealed Tuesday on Dirty, Sexy, … Continued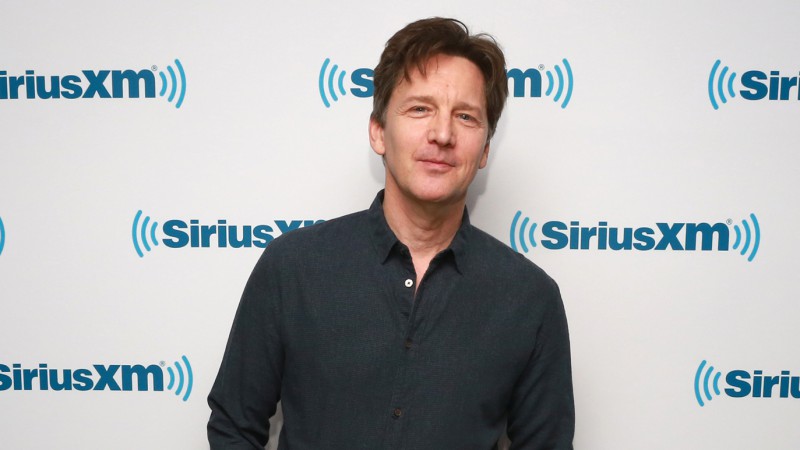 Brat Packer Andrew McCarthy melted hearts as preppy teen Blane McDonough in 1986's Pretty in Pink, which celebrated its 30th anniversary in February.
But without on-screen love interest Molly Ringwald's input, Blane wouldn't have been the same, the actor revealed Tuesday on Dirty, Sexy, Funny with Jenny McCarthy.
"I was so not the hunky guy. Actually, Molly's what got me the part, because it was written for a hunky guy, for like the football quarterback. And then I came in and auditioned and was like this young, sensitive boy. And Molly said, 'Well, that's the kind of guy I'd fall for' and John Hughes said, 'Really?' She said, 'Yeah, yeah, he's all sensitive and poetic.' So she got me the part," explained Andrew, 53. "Because they said, 'He's just sort of a wimpy guy. We need the football star.' She goes, 'No, that's the guy,' and he listened to her."
"And it's true," said Jenny, 43. "Girls love that poetic, intellectual, tender man. Excuse me, I'm still having flashbacks from the movie!"
"Well it was either me or Ducky," Andrew quipped of Jon Cryer's unlucky-in-love character. "So the choice was pretty easy, you know what I mean?
The Family star also admitted that it took time for him to appreciate the film's cultural impact.
"Who would have ever thought that we'd still be talking about that movie 30 years later. At the time it was fine and I thought I'd made better movies than that at the time. To me, it wasn't that interesting of a movie at the time. I thought, 'It's a movie about a girl going to a prom and making a dress, it's a little embarrassing.' And then it obviously touched something in a generation of people, and they love it. I mean, now I have great affection for it," he said. "Mothers have introduced their daughters to it, so again I have 16-year-old girls coming up to me."
"Aw, I bet you love that!" Jenny said.
"Well, now it's a little weird," he replied, laughing.
Dirty, Sexy, Funny with Jenny McCarthy airs on SiriusXM Stars (Ch. 109).
For a free 30-day trial, check out http://www.siriusxm.com/freeTrial.
---
---
---