How Miss USA Deshauna Barber would have answered Miss California's income inequality question
During the question and answer portion of the 2016 Miss USA pageant, Deshauna Barber of Washington, D.C., drew on her own Army experience to explain why women deserve to serve in combat — and she took home the coveted crown. "The question was … Continued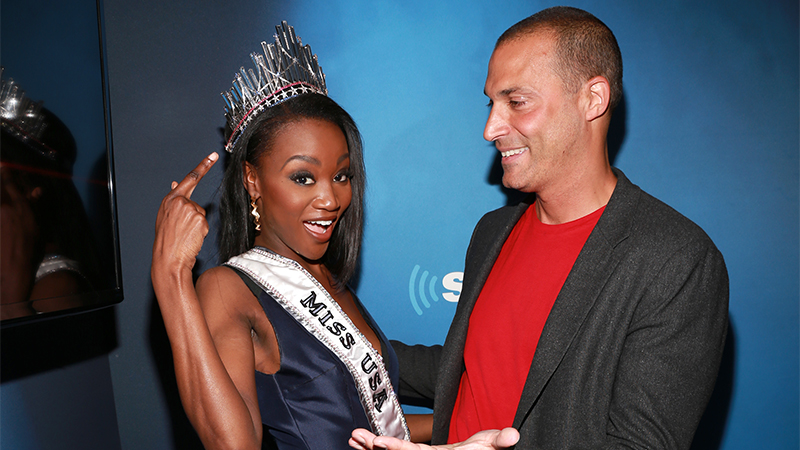 During the question and answer portion of the 2016 Miss USA pageant, Deshauna Barber of Washington, D.C., drew on her own Army experience to explain why women deserve to serve in combat — and she took home the coveted crown.
"The question was definitely related to my background, and it was something that I was already passionate about in terms of showing that women are more than capable of doing anything in the military capacity, so when they asked me that question, if you look, I like lit up," Barber, 26 said on Nigel Barker's Gentleman's Code. "I was just cheesing, so happy that they asked me that question, because I have a real direct opinion on that question."
The beauty queen also weighed in on the controversial questions her competitors faced, praising Miss Hawaii's diplomatic response to which presidential candidate she endorses but offering her take on Miss California's viral misfire.
Barker, a Miss USA judge, asked how she'd narrow the gap between the rich and the poor, and Nadia Mejia became visibly flustered.
"California could have said, 'I really don't know,'" Barber explained. "They're not expecting us to be someone from Capitol Hill. They're not expecting us to be government officials with the answers to the economy in 30 seconds. People are taking these questions too literally. They're not expecting you to solve world peace in a matter of 30 seconds. Maybe what I would have said is that I'm unsure how to solve that gap or how to bridge that gap, but I'm so happy that right now we are in an election period, and I'm hoping that whoever becomes the president of the United States is able to solve that issue because our economy is a big thing, the homeless rate is very high, and it's important for us as Americans to be able to be on the same playing field. Something along those lines would have been okay. But her actually having to solve the question is not necessary. They just want to see how you handle difficult questions under pressure. That's the point."
"You're 100 percent right," Barker agreed.
Nigel Barker's Gentleman's Code airs live every Tuesday at 1 pm ET on SiriusXM Radio Andy (Ch. 102).
For a free 30-day trial, check out http://www.siriusxm.com/freeTrial.
---
---
---