Hope Solo's Original Podcast 'Hope Solo Speaks' Returns with New Episodes
Listen to new episodes of the World Cup champion and Olympic gold medalist goalkeeper's podcast, 'Hope Solo Speaks.'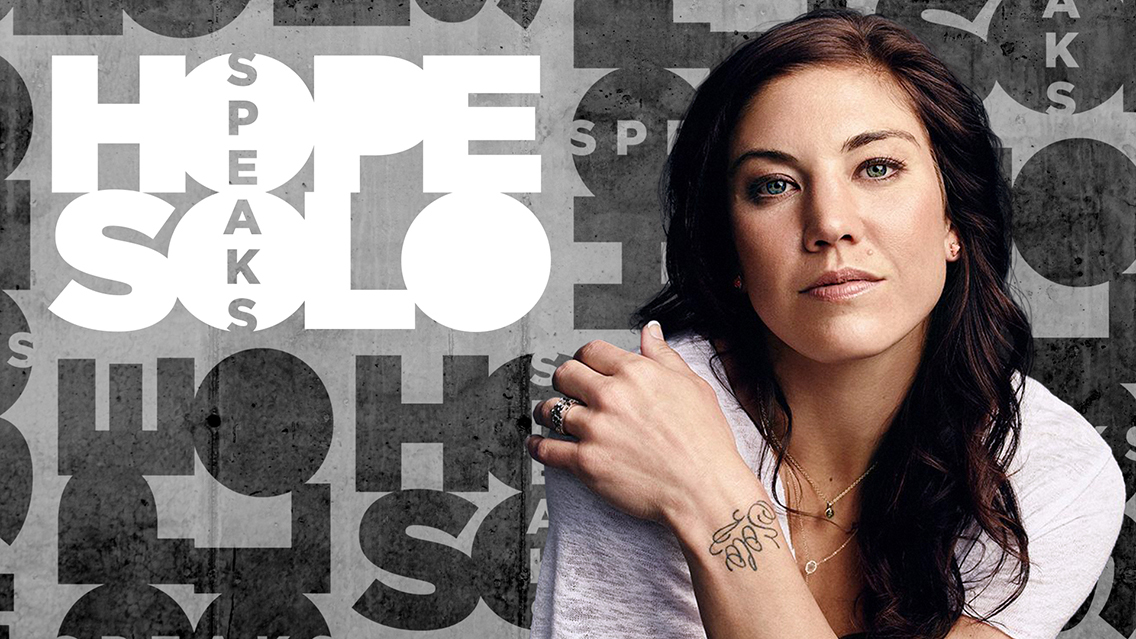 Hope Solo, the World Cup champion and Olympic gold medalist goalkeeper, returns August 18 with new episodes of her original SiriusXM podcast, Hope Solo Speaks. Stream it on the SXM App now:

"I recently made the biggest mistake of my life," Solo says, "And it's one that I'm never going to get back — one that I'm never going to be able to forget. But it's not going to be the end of my story. In fact, it's only the beginning. My first episode back, I will be discussing my experience at Hope Valley Treatment Facility, as well as the challenges and consequences that came along with making such a mistake. And in the episodes to come, I will continue to focus on covering topics and stories that are important to you."
In each episode of Hope Solo Speaks, Solo brings the same energy and passion she displayed on the soccer pitch to the microphone as she discusses a variety of topics on her mind, including her relentless fight for women's rights and gender equality, motherhood and family, changing trends in sports and much more. Solo will be joined on episodes of the podcast by guests from various walks of life including world-class athletes, artists, and influencers for candid conversations on their experiences, passions and topics of the day.
Listeners can hear new episodes of the Hope Solo Speaks podcast on the SXM App, Stitcher, Pandora and other major podcast listening platforms. Hope Solo Speaks will also air on SiriusXM's dedicated soccer channel, SiriusXM FC (Ch. 157), which subscribers nationwide can listen to in their car and on the SXM App.

Preview Solo's conversation about postpartum depression, rehab, and the "worst night" of her life below.
"The perceptions of me have been off target time and time again, and now it is time for me to speak my truths on my new podcast, Hope Solo Speaks," Solo said. "Most people know me as a two-time Olympian and World Cup champion goalkeeper, but I am so much more than that and can't wait to dive into the most important issues in sports and beyond with my weekly guests and listeners."
Solo is the most decorated goalkeeper in U.S. soccer history, having amassed 202 appearances, 153 wins and 102 shutouts, all of which remain US Women's National Team records. Solo was the starting goalkeeper for the 2015 World Cup champion US Women's National Team, as well as Team USA's 2008 and 2012 Olympic gold medal winning teams. Since stepping away from the pitch in 2016, Solo has looked outside the world of soccer to continue to make her mark and has assumed a prominent role in the fight for women's rights and gender equality.
---
---
---