Celebrate the holidays with SiriusXM's biggest lineup of festive channels ever
There's something for everyone, now playing on car radios and the SiriusXM app.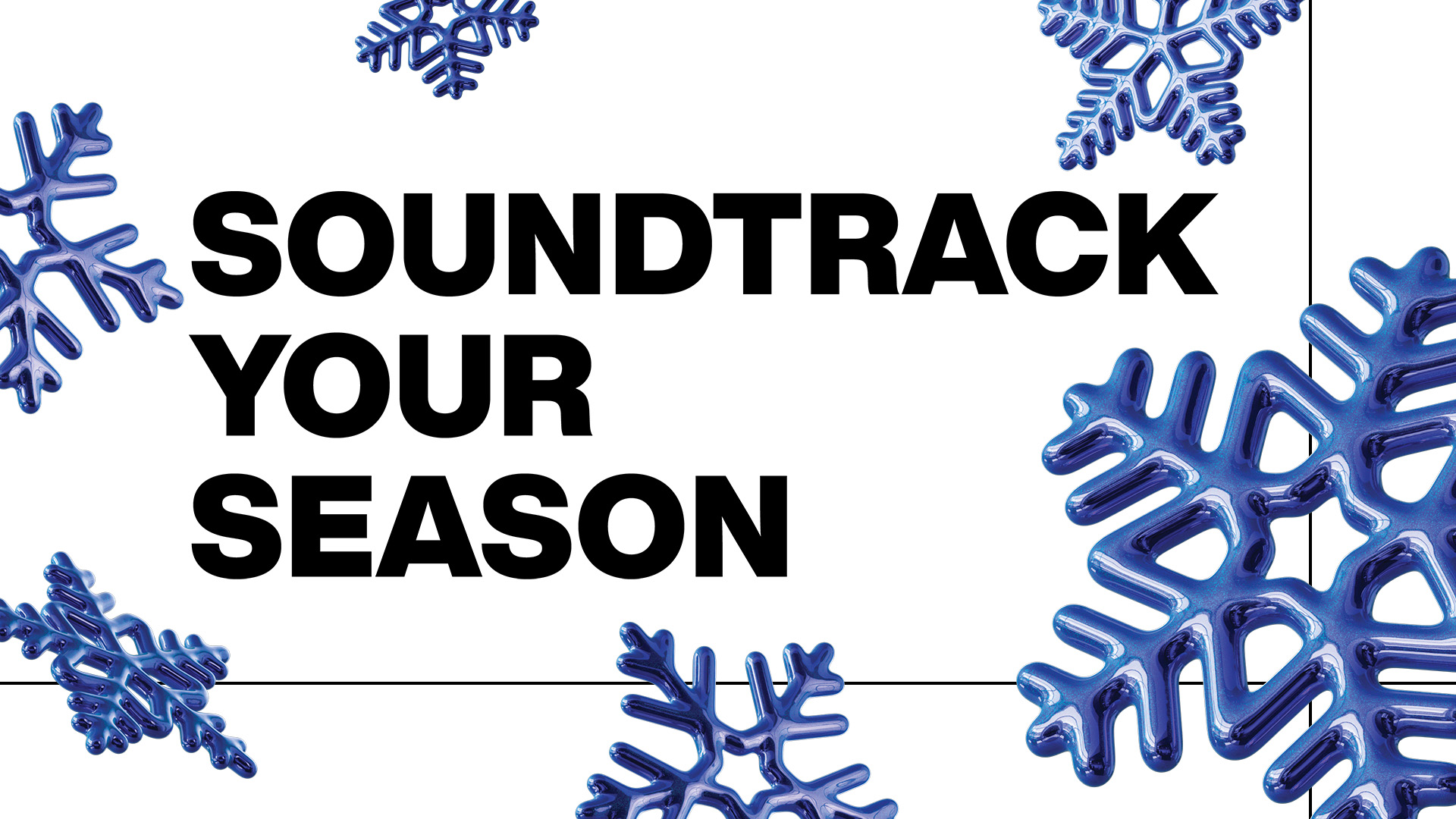 In the world of Christmas music, let SiriusXM be your merry maestro, guiding you through the holiday season with expertly crafted channels full of festive spirit.
This year, SiriusXM's seasonal lineup is the biggest ever with 26 ad-free channels — including the return of fan-favorites as well as brand new ones to unwrap. Plus, our official year-round channel for holiday music, Holiday Traditions, is available 24 hours a day, 365 days a year for the biggest Christmas fans around.
Subscribers can listen to holiday channels on their car radios and on-the-go with the SiriusXM app.
Start your three-month free trial now so you can tune in and make spirits bright today!

New Channels This Year
Trans-Siberian Orchestra Radio
Dive into the realm where rock pushes classical boundaries, where holiday classics fuse with powerful electric guitars, and where a diverse array of vocals come together to create storytelling like no other.
Sleep Christmas
Drift off to meditative versions of classic Christmas melodies and stay well-rested throughout the holidays with Sleep Christmas.
Channels Available on Radio & App
Jolly Christmas
Upbeat, energetic holiday hits from everyone from The Chipmunks and Gene Autry to Mariah Carey and Jose Feliciano. Feel-good sing-along songs, bringing smiles to the season.
Holly
Modern holiday hits featuring songs by Mariah Carey, Michael Bublé, Dean Martin, Kelly Clarkson, Pentatonix, Josh Groban, John Legend, Brenda Lee, Train, Gwen Stefani, and more.

Holiday Traditions
Traditional holiday recordings from the '40s through the '60s.

Hallmark Channel Radio
Celebrate the holidays with Hallmark Channel, featuring timeless Christmas music and carols 24/7.

Country Christmas
Generations of country artists — including George Strait, Carrie Underwood, and Willie Nelson — come together with both classic and contemporary holiday songs.
Holiday Pops
Classical Christmas carols and holiday favorites performed by the greatest classical artists of all-time
Acoustic Christmas
Unplug from seasonal stress with a warm blend of acoustic holiday tunes. Relax to Christmas-themed songs from artists including Taylor Swift, Phoebe Bridgers, Kacey Musgraves, and The Lumineers, alongside a diverse array of emerging singer-songwriters.

Holiday Soul
Classic soul and Motown holiday music from the '60s and '70s along with R&B holiday music from the '80s, '90s, and today, including Aretha Franklin, Temptations, James Brown, and many more.

Christmas Spirit
Christmas music from contemporary Christian artists. Where the reason for the season is not just remembered, He's celebrated!
App-Exclusive Channels
Navidad
Latin holiday music & traditional sounds from Ricky Martin, Gloria Estefan, Jose Feliciano, and more.
'70s/'80s Holidays
Popular sing-a-long holiday hits from the '70s and '80s.
Rockin' Xmas
Classic Christmas songs that ROCK — including hits, rarities, and live tracks.
Holiday Chill-Out
Chill out for the holidays with downtempo electronic holiday music.
Real Jazz Holiday
Jazz up the holiday season with swinging Christmas songs played by classic and contemporary jazz artists.
Mannheim Steamroller Channel
Mannheim Steamroller takes holiday classics in a refreshing new direction with their signature blend of symphonic, new age, and rock sounds of the season.
Holiday Instrumentals
Holiday hits without the words. The words are replaced with instruments!
Cool Jazz Christmas
Jazzing up the season with the coolest contemporary jazz instrumentals and smoothest vocal holiday classics.
Jingle Jamz
A channel dedicated to the hip-hop and R&B artists of today who made their own brand of holiday music between 1990–2022, including Whitney Houston, Mariah Carey, TLC, and more.
Kids Christmas
Christmas music kids love! Jingle all the way with a family-friendly mix of holiday classics and today's most festive tunes.
Noël Incontournable
Holiday music channel featuring Francophone Christmas classics and contemporary holiday hits from the '60s to today with music from Ginette Reno, Bruno Pelletier, and Laurence Nerbonne.
---
---