Heidi Klum's Worm Costume Is the Tip of the Iceberg
Heidi's worm costume isn't her only Halloween outfit that has gone viral. Check out her greatest hits!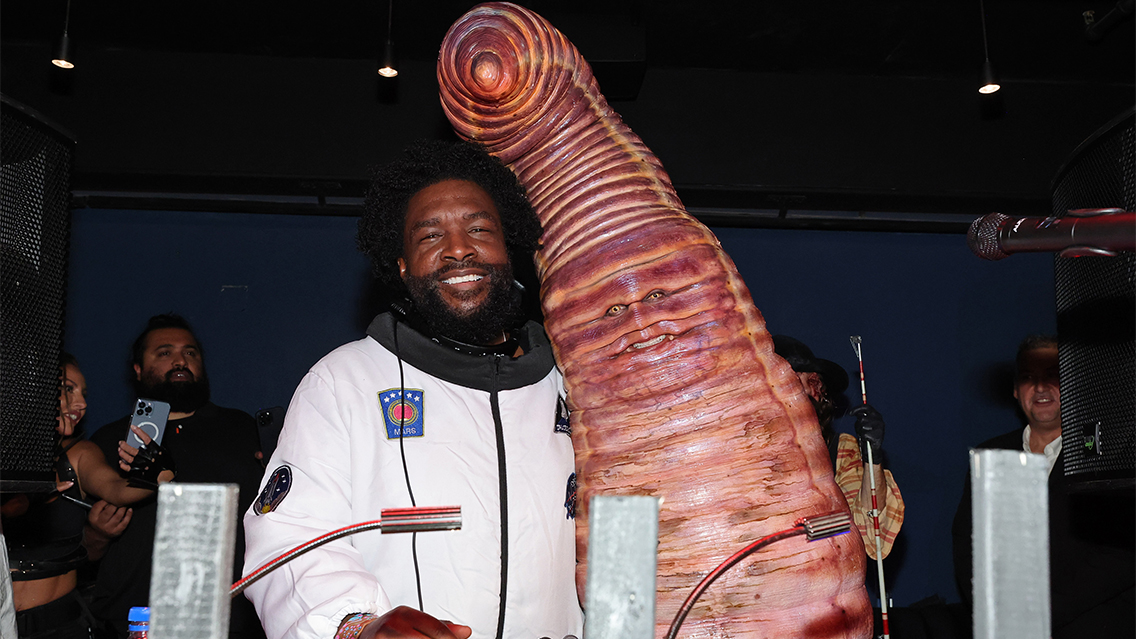 Questlove and Heidi Klum attend Klum's 21st Annual Halloween Party on October 31, 2022. (Photo by Mike Coppola/Getty Images for Heidi Klum)
Heidi Klum's worm costume has taken over the internet, but this isn't the first time she's caught us hook, line, and sinker with her Halloween attire. Heidi has definitely made a name for herself over the years when it comes to going the extra mile to entertain with her outfits — from beloved film characters to original designs. Here are some of her greatest hits!
Jessica Rabbit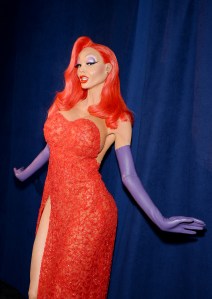 A red dress, a red wig, purple gloves —  plenty have emulated the iconic Jessica Rabbit with these simple elements for spooky season, but none we've ever seen were as accurate as Heidi's. Between the body and the facial prosthetics, Heidi proved all the way back in 2015 that she knew how to take a Halloween staple and elevate it to the next level.
Princess Fiona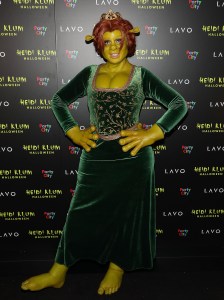 Speaking of elevating a Halloween staple: her 2018 take on Princess Fiona from Shrek is uncanny. Heidi and her partner, Tom Kaulitz, embodied the fairytale couple for her annual Halloween celebration, leaving many of the guests surely exclaiming "and then I saw her face, now I'm a believer"!
Older Heidi Klum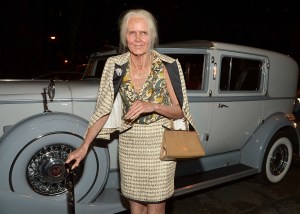 Of course, Heidi doesn't just know how to emulate an established character. In 2013, she went above and beyond to dress up as… herself! An older version of herself, that is, and yet again she managed to make it look hyper-realistic. That's one way to find out how you will look in your golden years.
---
Related: Get Scared Senseless by These 10 Spooky Podcasts
---
Heidi Clones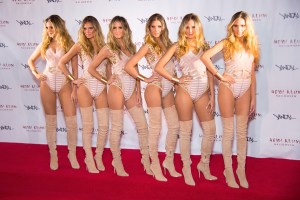 2016 saw Heidi keep her guests guessing and seeing not double, but sextuple, by inviting herself to Halloween, along with herself, and herself, and three more of herself. No less than five Klum clones showed up to party with Heidi, meaning she upstaged everybody about five times more than usual.
Science Experiment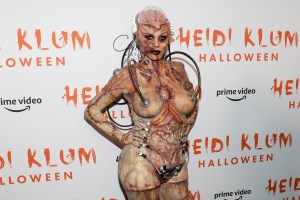 In one of her most striking costumes yet, Heidi's 2019 outfit became an alien science experiment, putting everyone else's looks to shame. With exposed organs and metal tubes, she took body horror to the next level.
Is there a costume idea out there that Heidi couldn't do? All evidence thus far points to the contrary. From a worm to several interpretations of herself, we can't wait to see what she will amaze us with next.
Earlier this year, Heidi addressed her memorable Sex and the City appearance and discussed how she got Snoop Dogg on a track. Check out her full interview by searching "Heidi Klum" on the SXM App now.
---
---
---