Hear Beastie Boys 'Pass the Mic' to Celebrity Guest DJs
Listen to famous musicians, actors, producers, and DJs play their favorite Beastie Boys tracks and share their best stories on 'Pass The Mic' from SiriusXM's new Beastie Boys Channel!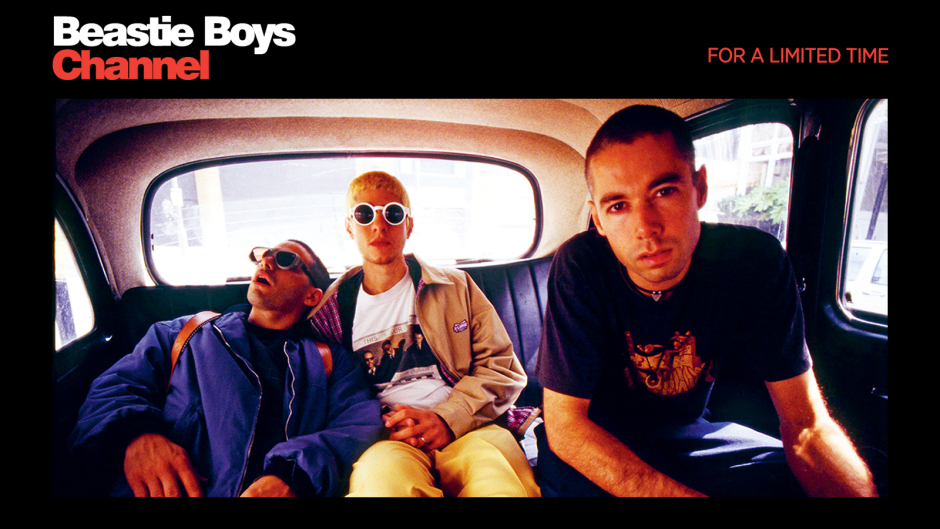 It's not a mirage, Beastie Boys are now on SiriusXM! In addition to wall-to-wall rarities, concert recordings, personal commentary and the genre-bending trio's biggest songs, the Beastie Boys Channel also features a guest DJ series, Pass The Mic, which includes a slew of artists, celebrities, and athletes — all fans of the band — taking over hosting duties. Find out who the channel will pass the mic to next below (all times ET).

Jill Cunniff
Who better to share Beastie Boys stories and memories than the lead singer and founding member of Luscious Jackson, the first band the Beasties signed to their Grand Royal label? Jill Cunniff shares stories of touring with and growing up alongside Beastie Boys, while playing the influential artists and music that she and the guys listened to growing up. Tune in on Sunday, July 26 at 10pm or Monday, July 27 at 3am and 8am.
Don Letts
Legendary British film director, DJ, and musician Don Letts, videographer for The Clash and co-founder of Big Audio Dynamite, gives us his favorite tracks from The Beasties, and lets us know how the band helped shape the sounds of Big Audio Dynamite. Hear the special on Monday, July 27 at 12pm, 4pm, or 10pm, or again on Tuesday, July 28 at 3am and 8am.
---
Hoping to hear even more Pass The Mic episodes? Ch-check out the below On Demand on the SiriusXM app.

David Cross
Learn insider Beastie Boys facts as actor and comedian David Cross takes over the playlist, sharing favorite tunes and stories about what the Beastie Boys' music means to him.
Talib Kweli
Hear Talib Kweli, singer, songwriter, and artist, take over Pass the Mic and talk about the era spent shaping hip-hop alongside the Beastie Boys. He'll play some of his favorite Beastie Boys tracks as he shares his favorite moments spent with the band.
Rosie Perez
Tune in to hear Rosie Perez, actress, author, and activist, rep her NYC roots while taking over Pass The Mic. Rosie shares tales of growing up with the Beastie Boys music and picks tracks from Ill Communication, Check Your Head, and To The 5 Boroughs!      
DJ Shadow
Producer, DJ, and artist DJ Shadow goes digging in the crates on this episode of Pass The Mic! The groundbreaking NorCal DJ and master of the sample drops some early Beastie beats, B-sides, and bangers while reminiscing on favorite memories.
Michael Rapaport
Hear actor, comedian, podcast host, and director Michael Rapaport flex his Beastie Boys knowledge while taking over an episode of Pass The Mic. Tune in as he picks some of his favorite tracks from Paul's Boutique, Check Your Head, Ill Communication, and more!
Chuck D
On this episode of Pass The Mic, Chuck D makes an appearance. Hear early Beastie Boys and Public Enemy tour stories, understand the Beasties' impact on his career, and listen to favorite tracks from the man who inducted the Beastie Boys into the Rock & Roll Hall of Fame in 2012!
Sean Lennon
Listen to music mogul Sean Lennon describe his love for the Beastie Boys at an early age, how some of their most influential records shaped his musical palette, how they ended up recording classic records in his home, and why the Beastie Boys are his Beatles!
MC Serch
Keep your friends close and your enemies closer, right? Hear a Pass The Mic from the Beasties' former rival, MC Serch. Tune in to find out how Serch went from hating and dissing the Beasties to respecting and befriending them in this special episode.
James Lavelle
Artist, musician, and record label owner James Lavelle checks in to guide us through his favorite Beastie Boys tunes and memories. Lavelle shares stories of his early connections to the Beastie Boys' music in the UK and their influence on his own musical ventures.
Cypress Hill
Get ready to pass the mic to Cypress Hill, B-Real, and Sen Dog! Hear them all reminisce about past tours and the Beastie Boys' impact on their lives and careers. Sen Dog and B-Real will tag team their way through some of the Beastie Boys' best, while throwing in Cypress Hill-approved deep cuts.
Kate Schellenbach
If you're ready for a serious throwback, catch Kate Schellenbach, an original Beastie Boys member, controlling the playlist for this Pass The Mic episode. She spills the details about writing, recording, touring, and spending time with Adam, Mike, and Adam, as well as her experience being signed to Grand Royal with Luscious Jackson.
---
---
---