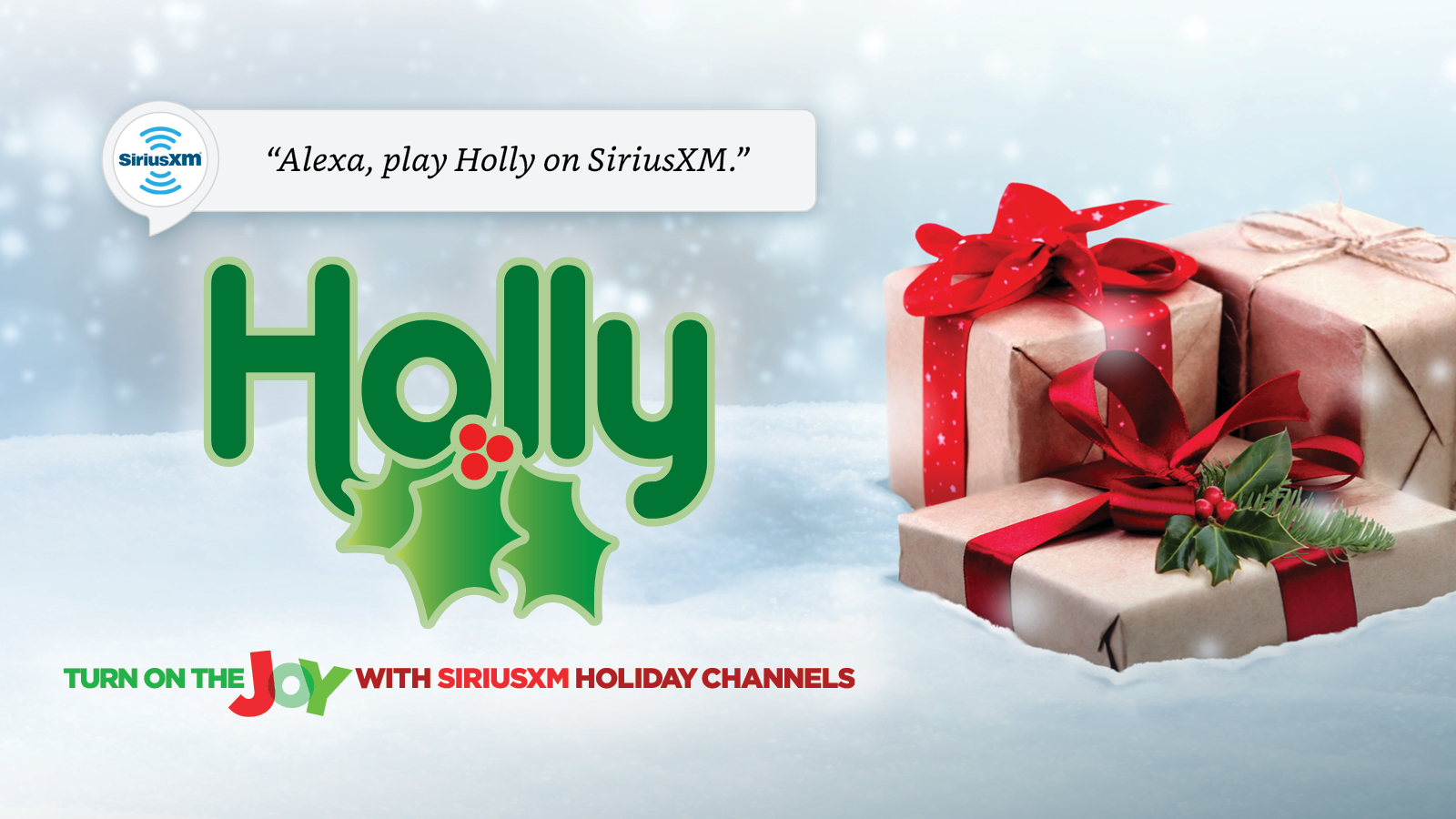 If you've got an Amazon Alexa device, SiriusXM wants to enliven your home with the perfect holiday music this season – FOR FREE.
Now through December 25, anyone in the U.S. and Canada who is not a SiriusXM streaming subscriber (this includes those who are currently satellite radio-only subscribers) can tune in and listen free to SiriusXM's suite of 15 commercial-free holiday channels on Amazon's popular Echo smart speakers and other Alexa-enabled devices. No email, credit card or credentials are required.
Simply enable the SiriusXM skill on your Alexa-enabled device via the Alexa app or on the web, and click the "Enjoy Free SiriusXM" button. Then ask Alexa to play any of these SiriusXM channels below. For instance, "Alexa, play Holiday Soul on SiriusXM." SiriusXM's crisp audio and curated, genre-focused playlists will deliver exactly what you are in the mood for this December.

SiriusXM's holiday channel lineup features:
Holly — Contemporary holiday hits from artists such as Michael Bublé, Ariana Grande, Mariah Carey and more.
Holiday Traditions — Traditional holiday music from the '40s through the '60s.
Hallmark Channel Radio — Timeless Christmas carols and music.
Radio Hanukkah — An extensive collection of Hanukkah-themed music, as well as daily reflections and prayers. (Available through December 10)
Country Christmas — Traditional holiday favorites and original sounds of the season from classic and contemporary country stars.
Holiday Soul — R&B Christmas classics.
Acoustic Christmas — Acoustic holiday classics from well-known singers and songwriters.
Christmas Spirit — Christmas music and holiday favorites from contemporary Christian artists.
Mannheim Steamroller Channel— Featuring Mannheim Steamroller, known for their blend of symphonic music with elements of new age, rock and modern Christmas music.
Holiday Pops — Classical Christmas carols and other holiday favorites performed by the world's most popular classical performers.
'70s/'80s Christmas — Familiar Christmas and holiday hits from the '70s and '80s.
Rockin' Xmas — Classic Christmas songs that rock, including hits, rarities and live tracks.
Holiday Chill-Out — Downtempo electronic holiday music.
Jazz Holidays — Christmas favorites from classic legends and contemporary jazz stars.
Navidad — A festive blend of contemporary and traditional Latin classic favorites.
If you don't currently own an Alexa-enabled device, we've got you covered there, too, with a way to enjoy SiriusXM's 200-plus channels, and a new Echo device, through the holidays and beyond.
SiriusXM and Amazon have teamed up for a special offer that bundles a SiriusXM streaming subscription with Amazon's popular Echo devices.
Customers can get a free Echo Dot when purchasing a six-month (or longer) SiriusXM subscription — available at special promotional rates. And those customers who buy a new Amazon Echo device through Amazon will get three free months of SiriusXM programming.
And, of course, SiriusXM All Access and SiriusXM Premier Streaming subscribers also get access to SiriusXM's full holiday music lineup all season long. They can also listen to SiriusXM's 200-plus channels of content on Amazon Alexa and other connected devices all year long.
---
---