Listen to political takes from the brothers of MeidasTouch during a new limited-run show
The Meiselas brothers, responsible for a string of viral political videos, will host "MeidasTouch Radio" on Saturdays starting September 19 on SiriusXM Progress (Ch. 127).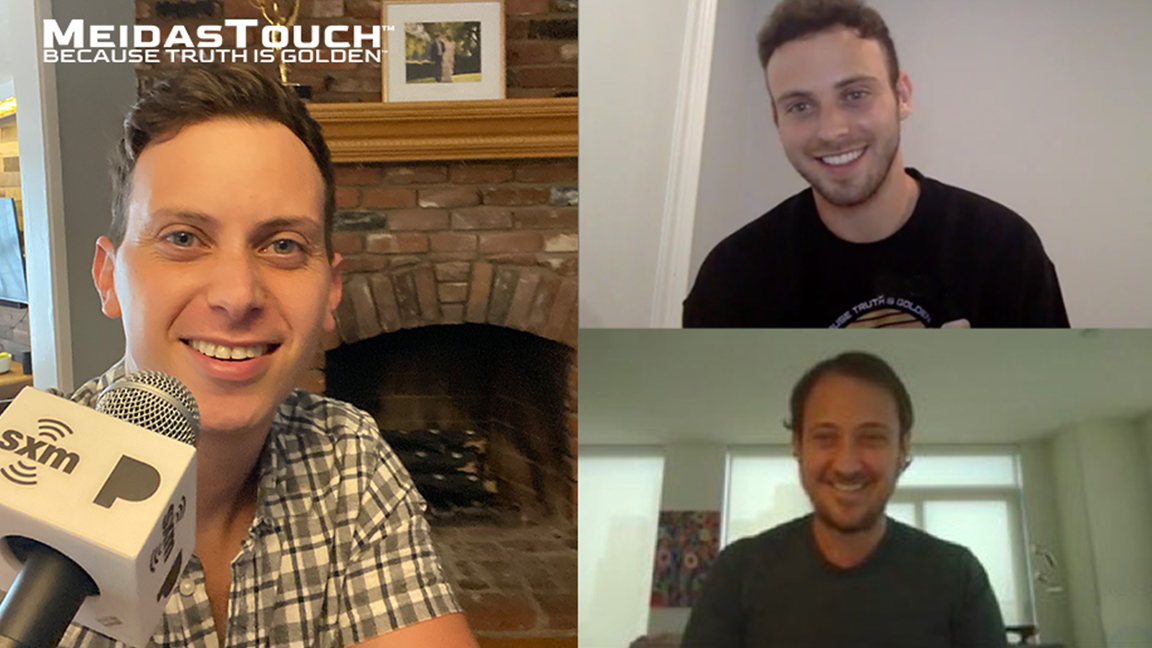 With political commentary on the rise online as the 2020 election draws closer, SiriusXM is launching a special new series from the Democratic group behind several viral political videos, MeidasTouch. The three brothers who founded the group — Ben Meiselas, Brett Meiselas, and Jordan Meiselas — will host MeidasTouch Radio exclusively for our progressive politics channel. The show's limited run begins on Saturday, September 19 at 2pm ET on SiriusXM Progress (Ch. 127).

Launched only a few months ago, MeidasTouch is a Democratic PAC founded by three young brothers. The oldest brother, Ben, is an accomplished civil rights litigator, entertainment dealmaker, and nonprofit leader. Brett is an Emmy Award-winning video editor, and Jordan is a marketing supervisor. In the midst of quarantine, the brothers decided to found MeidasTouch, which has produced 70 social media videos averaging approximately 1.5 million views each.
On their new live SiriusXM Progress show, the brothers will talk about the progressive causes they care most about and also share advice about how to become politically involved. They'll also take calls from listeners across the country to hear the topics at the forefront of people's minds in the weeks leading up to the 2020 elections.
"Although it was only recently formed, MeidasTouch has amassed a tremendously large and engaged following, becoming one of the most powerful grassroots movements across all platforms this election cycle," the Meiselas brothers said. "We're excited to introduce ourselves to a new audience on SiriusXM Progress and to speak with their passionate audience about the best ways to motivate voters to turn out in November and restore civility to the country."
The MeidasTouch was formed with the goal of defeating President Trump in 2020. Some of their most popular videos include "ByeIvanka" (8.4 million views), "Vote Out Hate" (7.5 million views), "The Snake" (5.8 million views), and "Freds Failure" (3.5 million views).
SiriusXM Progress amplifies voices demanding justice, equality, and liberty for all, featuring programs hosted by Zerlina Maxwell and Jess McIntosh, Stephanie Miller, Thom Hartmann, Michelangelo Signorile, Dean Obeidallah, John Fugelsang, and more on Channel 127.
---
---