Hear Metallica's 2003 Le Bataclan concert ahead of Record Store Day on SiriusXM
The theme for this year's Record Store Day is support of our French family who suffered bewildering losses in 2015. And this time around, the Ambassador for Record Store Day 2016 is not one person, but four: the members of … Continued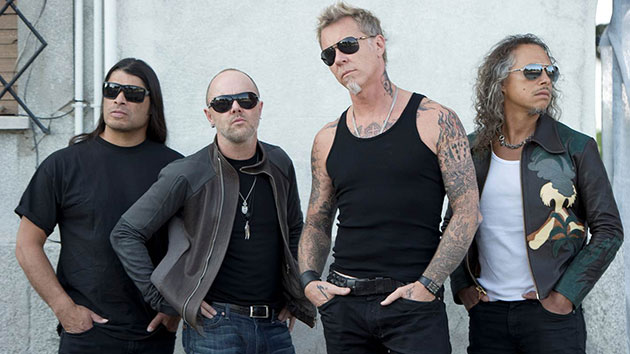 The theme for this year's Record Store Day is support of our French family who suffered bewildering losses in 2015. And this time around, the Ambassador for Record Store Day 2016 is not one person, but four: the members of Metallica.
What better way to help the cause this year than digging into the vaults and sharing the band's performance at Le Bataclan from June 2003. This special live CD — Liberté, Egalité, Fraternité, Metallica! – Live at Le Bataclan. Paris, France – June 11th, 2003 — was recorded at the same Paris theater that became the focus of the world in November 2015.
The nine-song set has been re-mixed and will be available on CD exclusively to independent retail and on Metallica.com, with all profits from sales going directly to the victims of the Parisian attacks. For more information, please visit Fondation de France's Give For France.
Hear the live album a week early on Octane (Ch. 37) Friday, April 8, at 6 pm and 10 pm ET; Saturday, April 9 at noon and 8 pm ET; and Sunday, April 10 at 5 pm ET.
Replays will continue over on Liquid Metal (Ch. 40) Monday, April 11 at 8 pm ET; Tuesday, April 12 at 3 pm ET; Wednesday, April 13 at 10 pm ET; Thursday, April 14 at 10 pm ET; Friday, April 15 at 7 pm ET; and Saturday, April 16 at 1 pm ET.
In the meantime, check out their performances of Fade To Black and Seek & Destroy off the album.
For a free 30-day trial, check out http://www.siriusxm.com/freeTrial
---
---
---