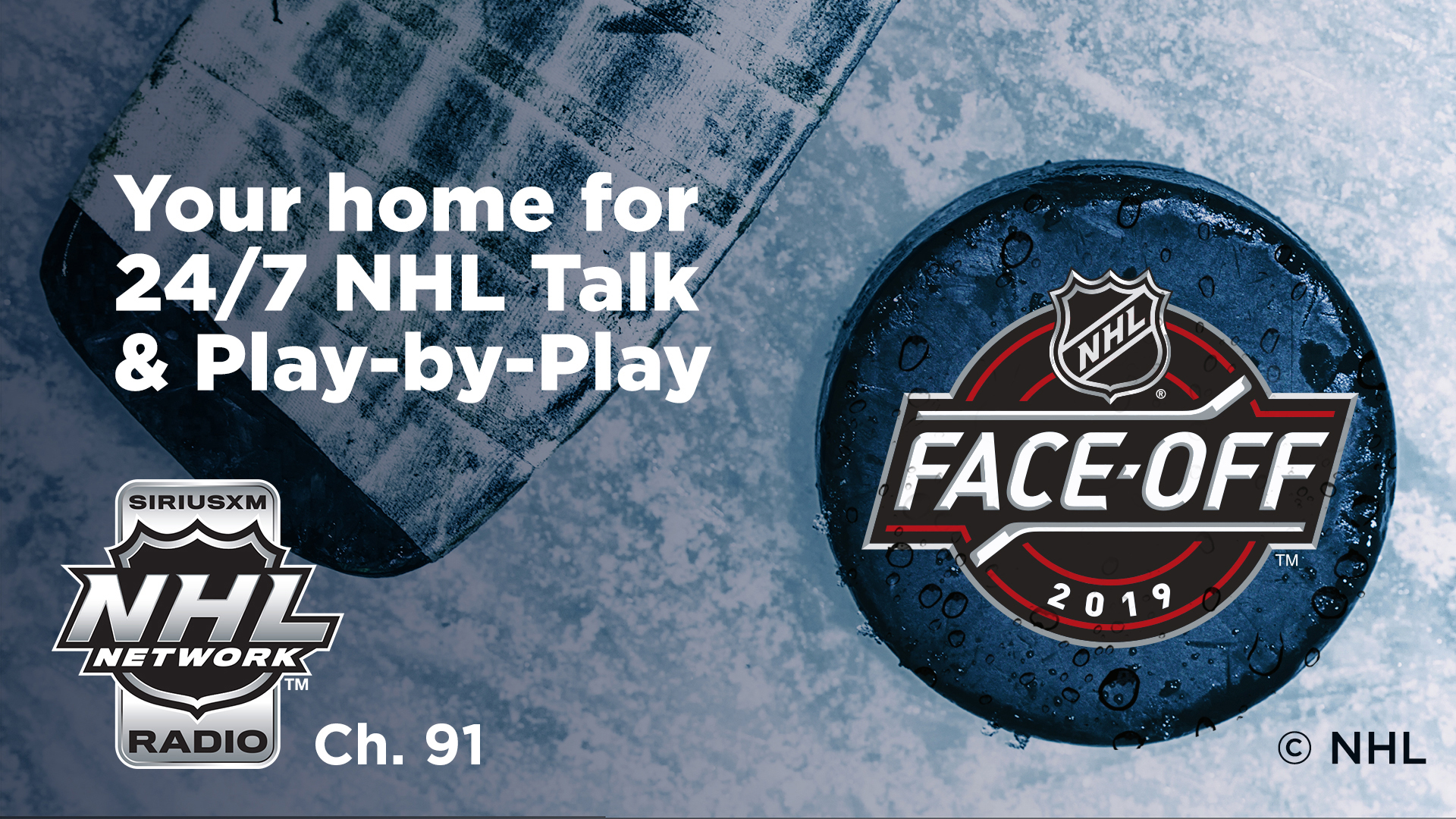 SiriusXM is again offering comprehensive coverage of the 2019-20 NHL® season through the Stanley Cup® Final, with live play-by-play of every game and expert insight and analysis on the SiriusXM NHL Network Radio™ (Ch. 91).

SiriusXM NHL Network Radio™ is entering its 15th season giving listeners all the action across the ice and behind-the-scenes, and welcomes new shows, hosts and more in 2019-20. Starting the day, the all-new morning show with Gord Stellick and Scott Laughlin begins at 7am ET every weekday.
Joining Stellick and Laughlin will be the regular roster of listener favorites plus new hosts, including: Steve Kouleas, Boomer Gordon, NHL® Alumnus Matthew Barnaby, Mick Kern, Dave McCarthy, Michelle Sturino, and Jonathan Davis. Expert insiders Bob McKenzie, Brian Burke, Elliotte Friedman, Pierre McGuire, Mike Rupp, Pierre LeBrun and Jeff Marek.
SiriusXM offers play-by-play channels dedicated to the official radio broadcasts of every NHL® team, giving subscribers access to both the home and visiting team broadcasts for every game.
SiriusXM NHL Network Radio™ offers exclusive, expert hockey talk 24/7, plus season long play-by-play action. It joins SiriusXM's comprehensive coverage of every major sport, including NFL, NBA, MLB, NASCAR, PGA TOUR and more.
---
---