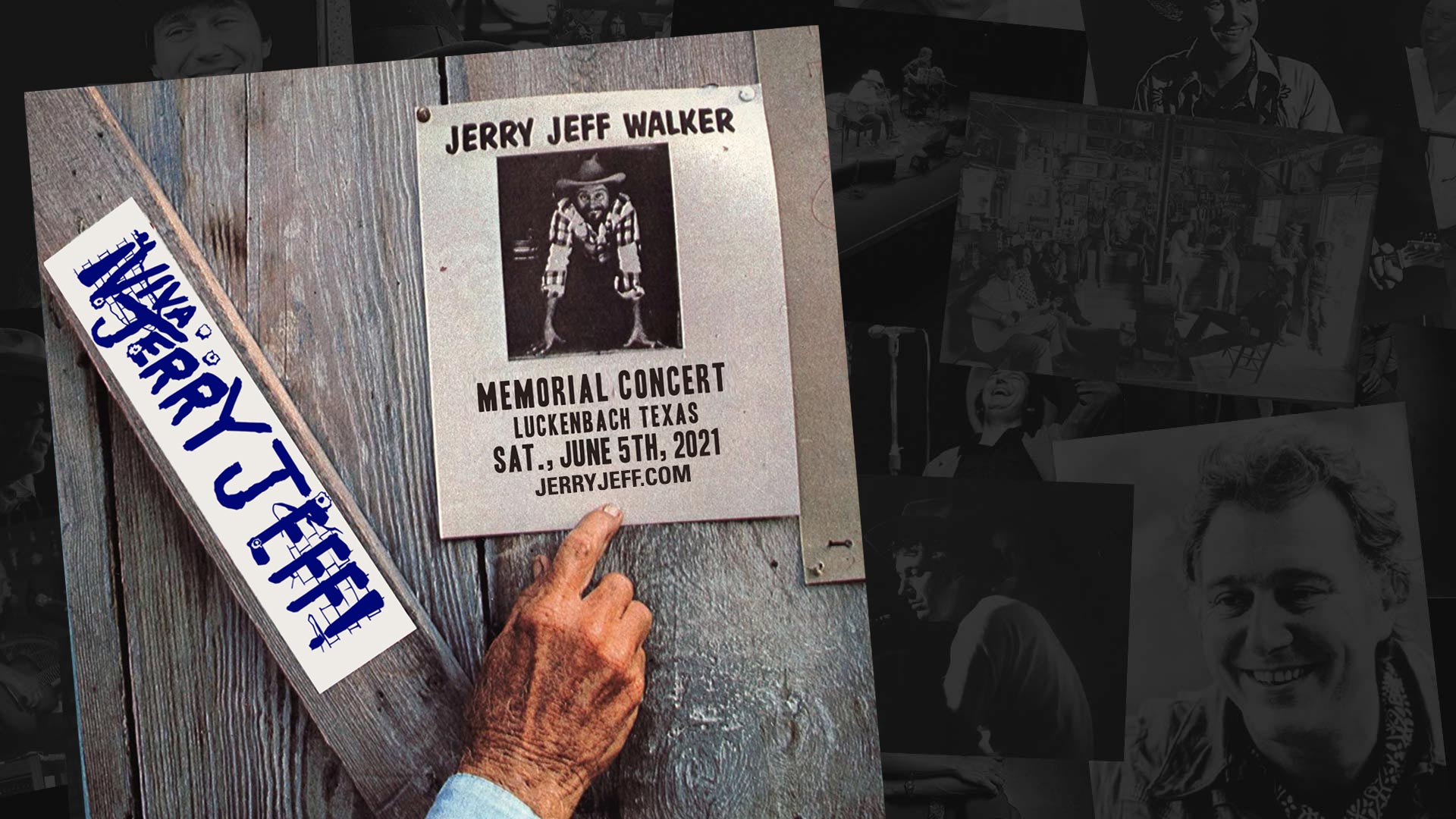 Let it roll when Radio Margaritaville (Ch. 24) and Outlaw Country (Ch. 60) broadcast the Jerry Jeff Walker Memorial Tribute concert live from Luckenbach, Texas, on June 5 from 8pm to 11pm ET.
During the show celebrating the late, great country legend and friend of Jimmy Buffett (in fact, he was the very first person to take Jimmy to Key West), multiple special guests will gather to perform Jerry Jeff's songs and share stories about his life.
Alongside the live on-air audio broadcast, fans can also experience the show via virtual livestream, with tickets available at JerryJeff.com.
"While limited in-person tickets to the Jerry Jeff Walker Memorial Tribute have already sold out, we wanted to make sure that all of Jerry Jeff's tried and true fans who did not get tickets could still experience this one-of-a-kind memorial," Jerry Jeff's family said. "So, we are excited to announce that on June 5 at 8pm, you will be able to watch the entire show live via a video livestream direct from Luckenbach, Texas."
For those tuning in to Radio Margaritaville or Outlaw Country on the 5th, immerse yourself in Luckenbach and learn more about the country community that inspired Jerry Jeff's ¡Viva Terlingua! below.
---
---
---