Hear Jane Fonda join 'The Jess Cagle Show' on the eve of her first virtual 'Fire Drill Friday'
With 'Fire Drill Fridays' launching online this week, Fonda is joining Cagle and Julia Cunningham to talk climate change and more.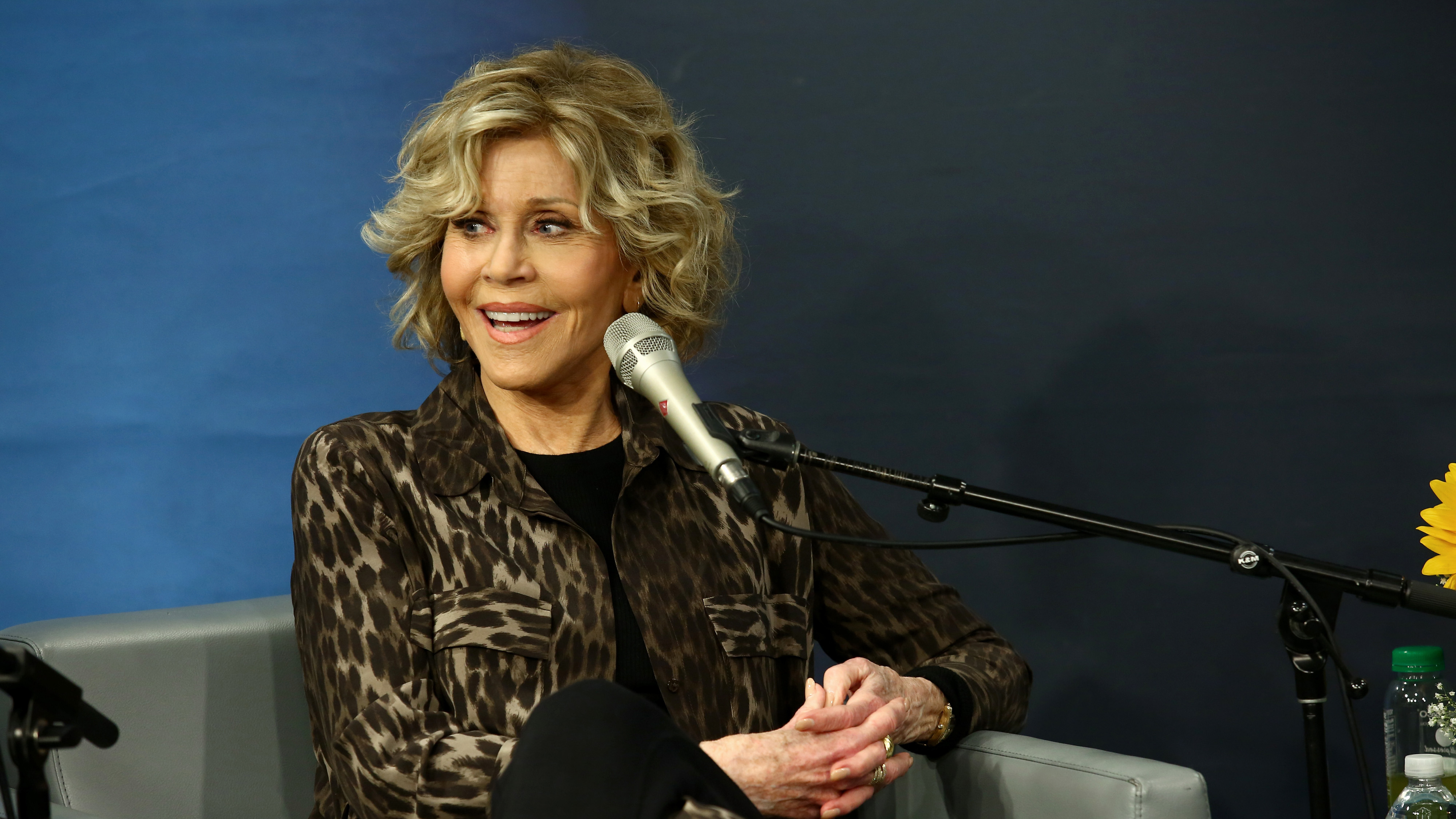 Oscar Winner Jane Fonda is interviewed during SiriusXM's Town Hall in New York at SiriusXM Studios on September 19, 2018 in New York City. (Photo by Astrid Stawiarz/Getty Images for SiriusXM) *** Local Caption *** Jane Fonda
Jane Fonda is no stranger to making headlines and, this week, she virtually joined The Jess Cagle Show to discuss her most recent one. Click below to hear Fonda and hosts Cagle and Julia Cunningham chat through her quarantine-friendly adaptation of the Fire Drill Friday rally and more On Demand via SiriusXM Stars (Ch. 109).

Fonda — who pioneered Fire Drill Friday protests (inspired by a quote from activist Greta Thunberg) on Capitol Hill to take direct action against climate change — has ignited a strong desire among hundreds of thousands to mitigate the impacts of the current environmental crisis. As shelter-in-place and stay-at-home orders sweep the nation, Fonda and Greenpeace USA are moving Fire Drill Fridays to the next best place: online.
This shift from IRL to URL will consist of monthly virtual rallies and additional programming throughout the month on Fridays to continue to keep the pressure on politicians in support of a Green New Deal, ending new fossil fuels, and enacting a transition to a renewable economy that protects workers and communities. In the first iteration, which happened on April 3, Fonda was joined online by friends, activists, youth, Indigenous leaders, climate experts, and representatives from impacted and underrepresented communities.
Don't miss hearing more from your favorite celebrities and other pop culture news on SiriusXM Stars.

---
---