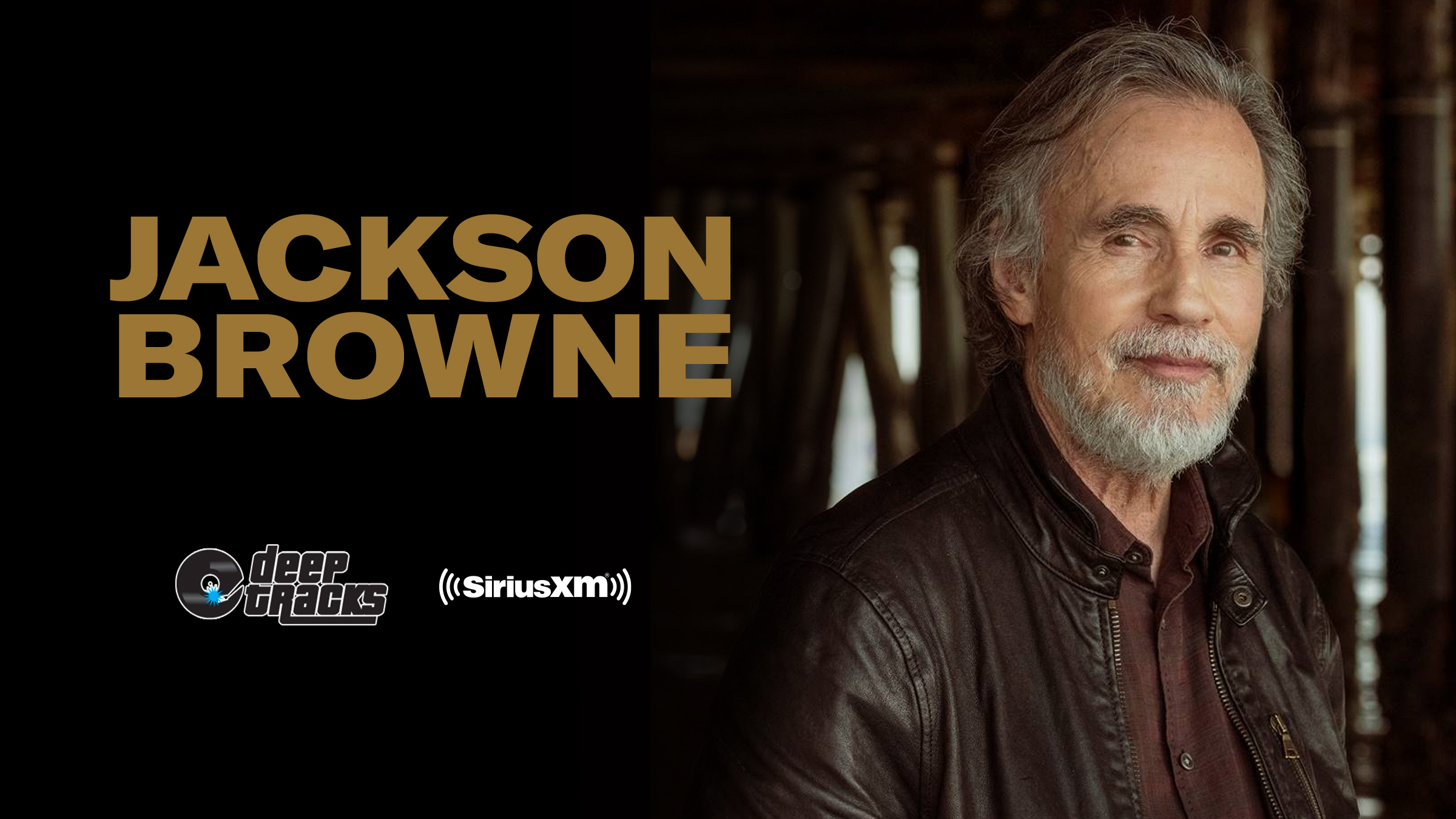 In celebration of Jackson Browne's upcoming 15th studio album, Downhill From Everywhere, SiriusXM's Deep Tracks (Ch. 27) will broadcast a special weekend takeover and an exclusive SiriusXM Town Hall featuring Browne himself, plus premiere tracks from the LP. The festivities kick off on July 19 and keep on moving until July 26 at 12am ET (see broadcast times and details for each special below; all times in ET).

Deep Tracks Jackson Browne Premiere Week
Starting July 19 at 9am, hear an exclusive premiere of a new song from Downhill From Everywhere each day in advance of its on-sale date. Jackson Browne will also join to introduce each song and add his own special insight. Catch a new song every day at 9am with an encore broadcast at 1pm through July 23.
---
Deep Tracks Jackson Browne Takeover Weekend
Get up and do it again as Browne continues to share songs and stories throughout the weekend, including newly released music from Downhill From Everywhere, airing four times per hour from July 23 at 12pm through July 26 at 12am.
---
SiriusXM Virtual Town Hall with Jackson Browne
Also in honor of Downhill From Everywhere, Browne will join SiriusXM's David Fricke to answer subscriber questions and play some of his brand new songs from the album. Hear the SiriusXM Town Hall when it premieres on July 23 at 5pm and airs again at 10pm, July 24 at 8am and 6pm; and July 25 at 3am, 12pm, and 8pm.
---
---