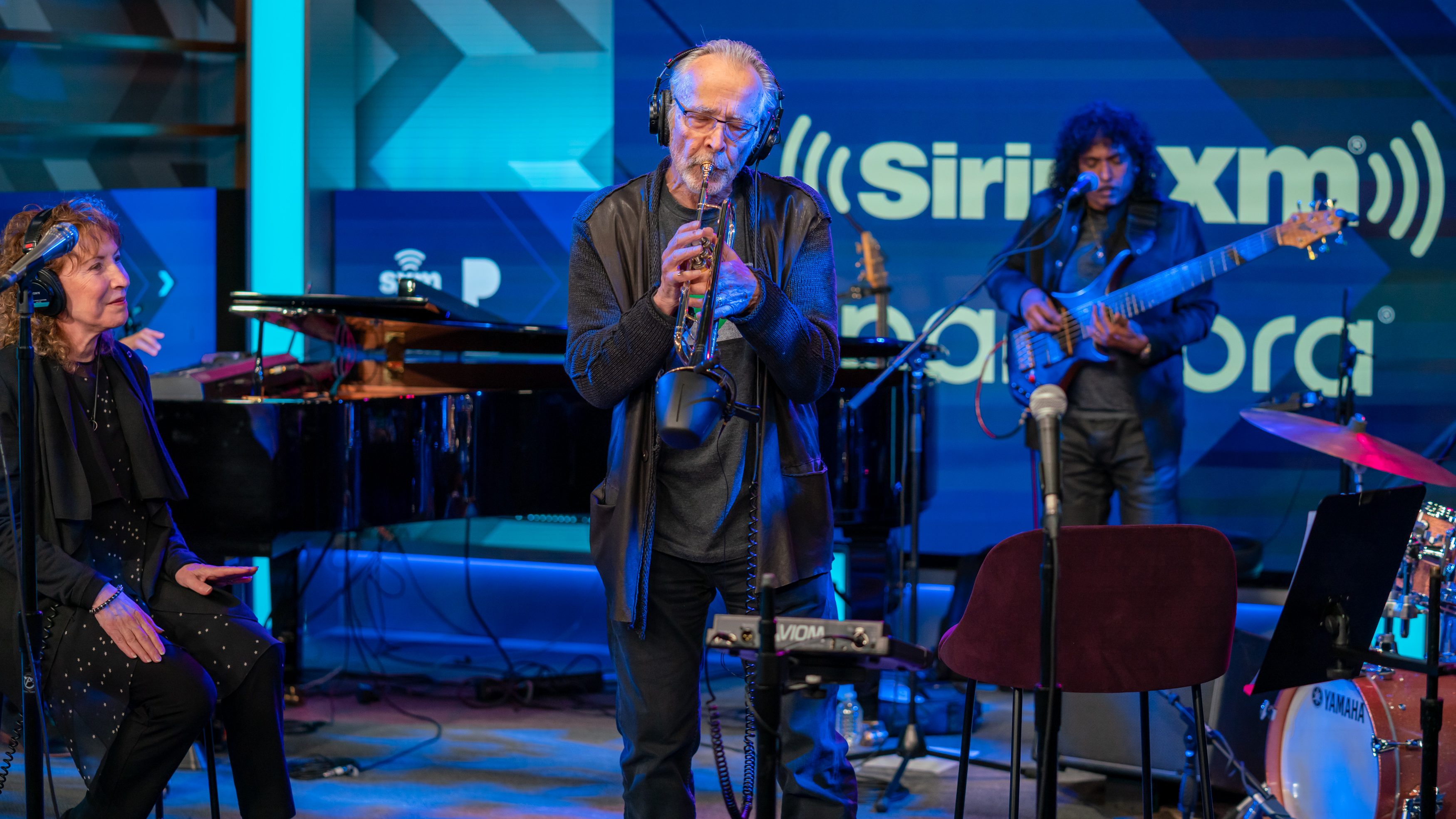 You deserve an extra smooth weekend — kick back and relax as Siriusly Sinatra (Ch. 71) presents Herb Alpert: Artist Confidential. This exclusive night with the legendary jazz musician is available On Demand below!

During this one-hour special hosted by SiriusXM host and fellow jazz icon Dave Koz, hear Alpert share music and memories from his storied career in the industry. In front of a live studio audience, the classic brass master will perform some of his top hits, a taste of his latest album, Over the Rainbow, and songs from The Great American Songbook.
Hailing from a family of musicians, Alpert is most associated with the group Herb Alpert & the Tijuana Brass, which was inspired by a mariachi band he heard while watching a bullfight in Tijuana. Ironically enough, the Tijuana Brass album Whipped Cream & Other Delights — especially notorious due to its racy cover art for the time — went on to outsell even Frank Sinatra himself on the 1966 Billboard charts (as well as The Beatles, Nancy Sinatra, The Rolling Stones, The Mamas and the Papas, Lou Rawls, and Barbra Streisand). In the same year, Alpert was recognized by the Guinness Book of World Records for having five albums simultaneously in the top 20 of Billboard's pop album chart.
These days, Alpert is focused on the present and future, including Over the Rainbow, which he released this past September. The album features one original song, "Skinny Dip," and 11 covers of classics from "Copacabana" to "What a Wonderful World."

---
---