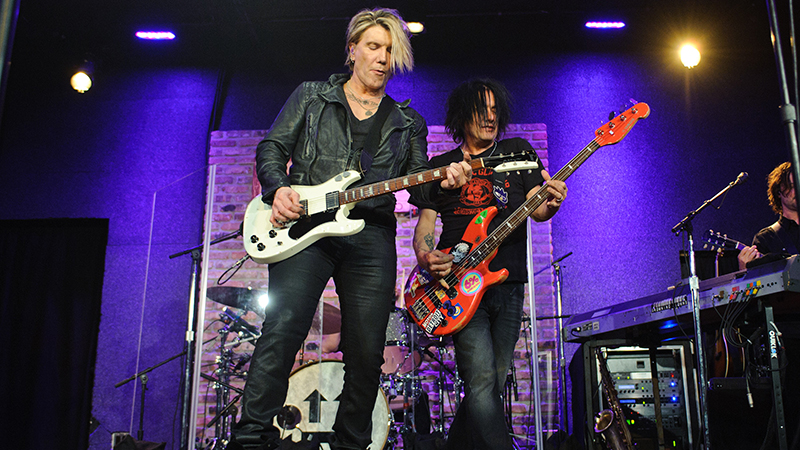 The Goo Goo Dolls got up close and personal with a select group of SiriusXM subscribers at Chicago's City Winery this month. The band played a career-spanning concert, including songs like Over & Over and Long Way Home off their latest album Boxes and other fan favorites like Iris, Sympathy, Broadway, Here Is Gone and Slide. Watch the band perform in the two videos below.
The performance, which was captured live for broadcast, will premiere on The Pulse (Ch. 15) Wednesday 11/23 at 7 pm ET and replay again at 10 pm ET as well as Thursday 11/24 at 9 am, 1 pm and 5pm ET; Friday 11/25 at 7 am and 8 pm ET; Saturday 11/26 at 2 am and 10 pm ET; and Sunday 11/27 at 6 pm ET.
In the meantime, check out the band's Facebook Live interview with host Jim Ryan and additional photos from the concert below!
For a free 30-day trial, check out http://www.siriusxm.com/freetrial/blog
---
---
---