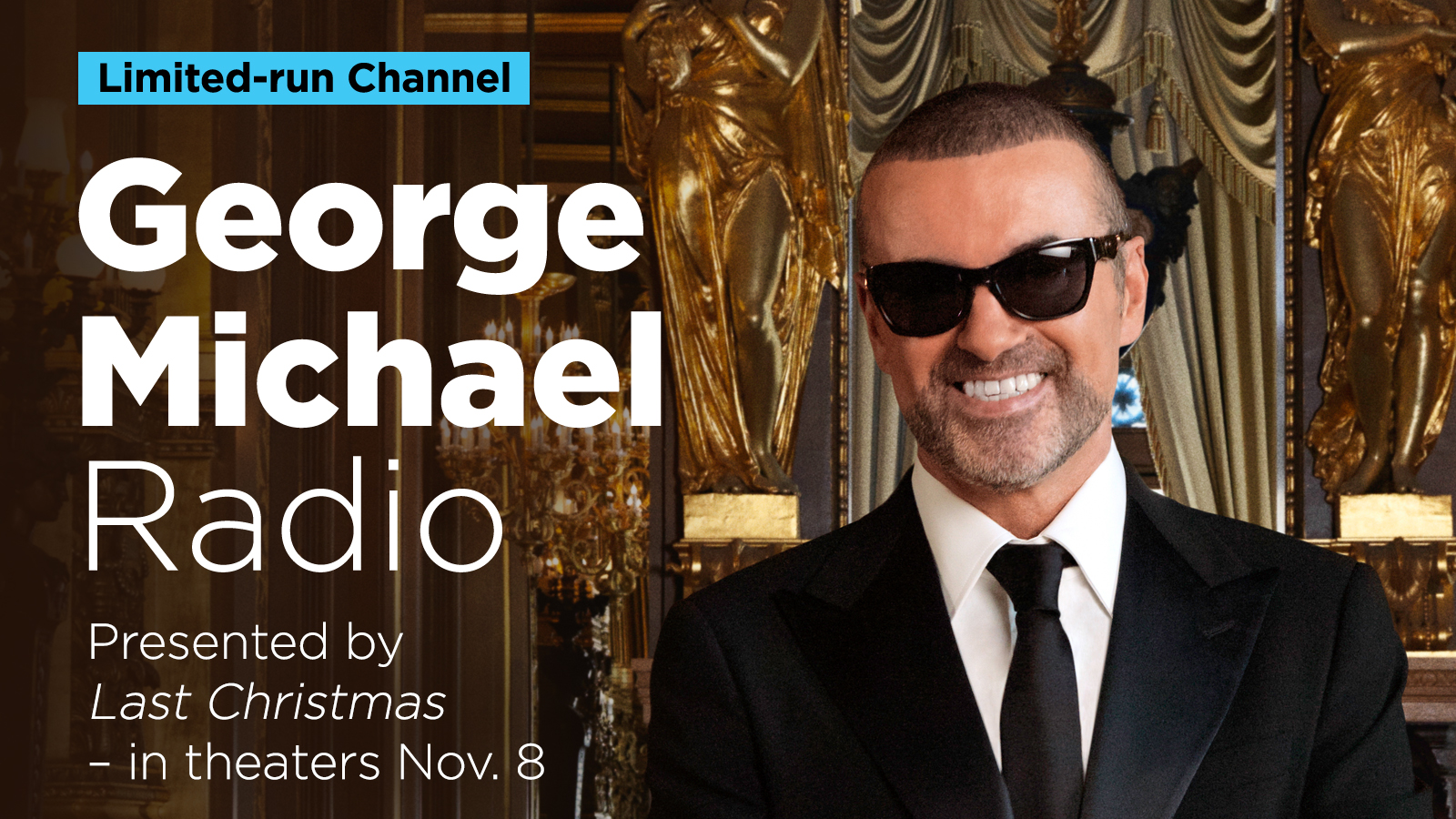 SiriusXM announced the launch of George Michael Radio (Ch. 68), a limited-run channel, which will launch on Friday, November 1. The channel will showcase music from legendary English singer-songwriter George Michael, as well as music from Wham!
George Michael Radio will coincide with the theatrical release of the holiday romance Last Christmas from Universal Pictures, a romantic comedy inspired by a George Michael beat. The channel will feature exclusive insights and stories from the stars of Last Christmas, including Emilia Clarke (Game of Thrones), Henry Golding (Crazy Rich Asians), and Oscar winner Emma Thompson, cowriter of the screenplay. Last Christmas was directed by Paul Feig (A Simple Favor, Bridesmaids).
Last Christmas features the music of George Michael and Wham!, including the bittersweet holiday classic of the film's title. The film will also premiere brand-new, unreleased material by the legendary Grammy-winning artist, who sold more than 115 million albums and recorded 10 No. 1 singles over the course of his iconic career.
Click below to check out the official trailer for Last Christmas:
Last Christmas is produced by BAFTA winner David Livingstone for Calamity Films, by Emma Thompson, and by Paul Feig and Jessie Henderson for Feigco Entertainment. The film is executive produced by Sarah Bradshaw.
SiriusXM's George Michael Radio kicks off on Friday, November 1 at 12pm ET and runs through Friday, November 8, on Channel 68 on SiriusXM radios, the SiriusXM app and web player.
SiriusXM subscribers are able to listen to George Michael Radio (Channel 68) on SiriusXM radios, and those with streaming access can listen online, on-the-go with the SiriusXM mobile app and at home on a wide variety of connected devices including smart TVs, Amazon Alexa devices, Apple TV, PlayStation, Roku, Sonos speakers and more. Go to www.SiriusXM.com/streaming to learn more.
---
---