Hear Garth Brooks pay tribute to Charley Pride in honor of his RIAA Lifetime Achievement Award
The country star celebrated the trailblazing Black artist with a meaningful acoustic performance of their duet, "Where the Cross Don't Burn," plus interviews across SiriusXM channels.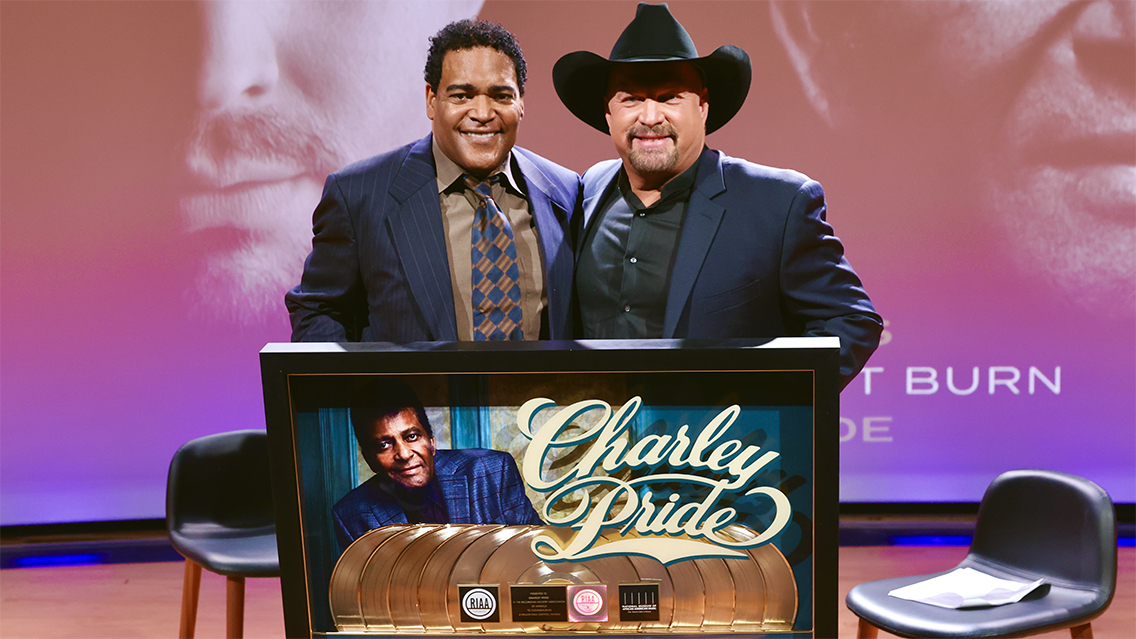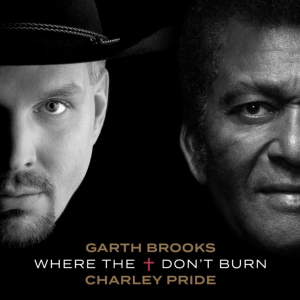 On October 26, trailblazing country music legend Charley Pride was honored with the RIAA Lifetime Achievement Award at the National Museum of African American Music presented by RIAA COO Michele Ballantyne to Charley's son, Dion Pride. At this event, country music icon Garth Brooks took the stage for a stirring acoustic performance of the last song Pride recorded: "Where the Cross Don't Burn," a duet with Brooks.
In honor of the momentous occasion, hear "Where the Cross Don't Burn" on The Garth Channel (Ch. 55) all week, preceded by special commentary from Brooks about Charley Pride and the song itself.

Brooks traveled to Pride's studio in Dallas to record the duet, which chronicles the friendship between a young white boy and an older Black man during segregation. The ballad sat with Brooks for 10 years as he waited for the right time for this collaboration with Pride to materialize and was finally recorded for Brooks' latest album, Fun, which was released in September.
In addition to his performance, Brooks sat down with songwriter, author and Vanderbilt University faculty member Alice Randall for a live Q&A where they discussed Pride's profound influence on Brooks, the genre of country music and their time together recording "Where the Cross Don't Burn" (written by the late Troy Jones and the late Phil Thomas). Throughout the Q&A, Garth interjected with performances of acoustic verses of some of Charley's biggest hits and his own personal favorites, even becoming emotional during a few of the songs.
"One of the greatest American icons is Charley Pride; Charley Pride is love," Brooks said.
Additionally, Garth joins Storme Warren on The Highway (Ch. 56) at 8:15am ET and 11:15am ET on November 5, Mike Terry on Prime Country (Ch. 58) at 5pm ET and 8pm ET on November 5, Buzz Brainard on Y2Kountry (Ch. 61) 8am ET and 11am ET on November 5, and Dallas Wayne at Willie's Roadhouse (Ch. 59) at 5pm ET on November 5 for exclusive interviews about participating in Charley's induction and creating "Where the Cross Don't Burn."
Watch Garth Brooks' moving performance below.
---
---
---